The US Centers For Disease Control And Prevention Issues Travel Guidance Related To Zika Virus
Last updated Jan. 22, 2016
Approved by: Maulik P. Purohit MD, MPH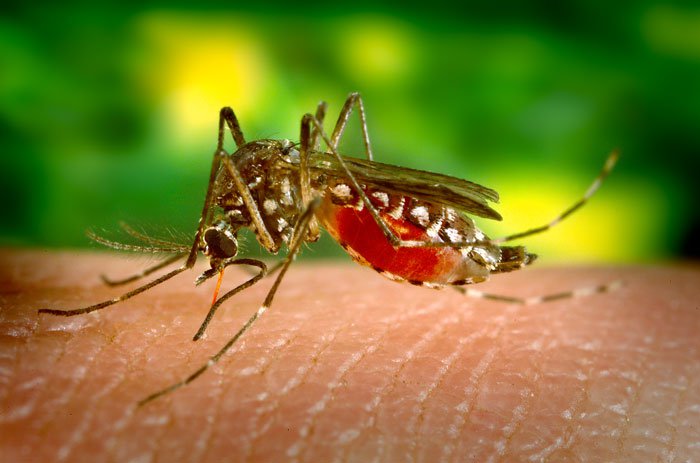 Zika virus fever is an infectious disease caused when infected mosquitoes bite humans
---
The US Centers for Disease Control and Prevention (CDC) recently issued a "travel alert with enhanced precautions" for 14 countries and territories in North and South America. The alert includes regions of the world where there is active, ongoing Zika virus transmission. The travel alert has been issued for Puerto Rico, Panama, Honduras, Mexico, Haiti, Guatemala, Martinique, Columbia, Brazil, Venezuela, El Salvador, Paraguay, Suriname and French Guiana.
Zika virus fever is an infectious disease caused when infected mosquitoes bite humans. The causative organism is the Zika virus. The disease is prevalent in the tropical regions of Africa, Southeast Asia, South America and the Pacific islands. One in 5 individuals infected with the virus will likely develop Zika virus fever 3-12 days post-infection, and additional symptoms such as reddening of the eyes, joint pain, rashes, etc., may be observed.
Zika virus fever spreads through sexual contact with an infected individual as well as through the placenta of an infected mother to her child. When a child is infected in the womb, his/her brain development could be compromised, resulting in a condition called "microcephaly" or small head.
Late last year, Brazilian women were urged not to get pregnant owing to a surge of Zika virus fever cases in newborns in the country. The CDC has followed suit, urging women who are pregnant to postpone their travel to Zika transmission areas and those planning pregnancy to consult with a healthcare provider.
The latest report from Hawaii, where a child born with microcephaly, confirmed to have been exposed to Zika virus, is raising concern. The woman in question apparently lived in Brazil and got infected, and transmitted the infection to the child in her womb.
If travel to Zika transmission regions is unavoidable, the CDC advises individuals to avoid mosquito bites by:
Wearing long-sleeved shirts and long pants,

Using approved mosquito repellents,

Staying/sleeping in screened or air-conditioned rooms,

Using permethrin-treated clothing and gear.

Efforts are underway at the CDC and elsewhere to understand Zika virus fever better and develop vaccines. Please check back with www.dovemed.com for future updates on Zika virus.
Written by Mangala Sarkar PhD
Primary Reference:
CDC issues interim travel guidance related to Zika virus for 14 Countries and Territories in Central and South America and the Caribbean. (2016, January 17). Retrieved January 18, 2016, from http://www.cdc.gov/media/releases/2016/s0315-zika-virus-travel.html
DoveMed Resources:
Zika Virus Fever. (n.d.). Retrieved January 18, 2016, from http://www.dovemed.com/diseases-conditions/zika-virus-fever/
Brazilian Women are Urged to Avoid Pregnancy Due to the Zika Virus. (n.d.). Retrieved January 18, 2016, from http://www.dovemed.com/current-medical-news/brazilian-women-are-urged-avoid-pregnancy-due-zika-virus/
Additional References:
Hawaii baby born with microcephaly had Zika infection - CNN.com. (n.d.). Retrieved January 18, 2016, from http://edition.cnn.com/2016/01/17/health/hawaii-zika-baby-microcephaly/index.html
Reviewed and Approved by a member of the DoveMed Editorial Board
First uploaded: Jan. 22, 2016
Last updated: Jan. 22, 2016