Partnered Dancing As A Therapy For Parkinson's Disease
Last updated Feb. 12, 2016
Approved by: Krish Tangella MD, MBA, FCAP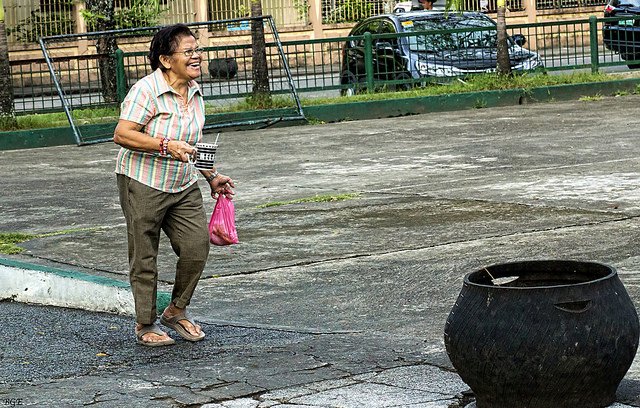 Parkinson's Disease is the second largest neurodegenerative disease with no cure as of yet.
---
An opinion article in the journal "Frontiers of Neuroscience" suggests that dancing with a partner may overcome some characteristic difficulties of Parkinson's disease, such as mobility and balance.
Parkinson's Disease is the second largest neurodegenerative disease with no cure as of yet. Some therapies have been shown to lessen the symptoms. As the authors state, "Recent evidence suggests that physical activity and vigorous exercise may have the potential to slow disease progression." However, such activity is especially challenging for PD patients because of "physical impairments, fatigue, and apathy."
The European physiotherapy guideline for Parkinson's disease suggests dance as an effective way of improving balance and mobility in PD patients. Some of the dance styles that have been investigated thus far are Salsa, Tango, and Ballroom dancing. Here are some of the results from different studies:
A significant improvement in "motor impairment, balance, gait speed, and health-related quality of life."
Salsa and Tango share dance steps that are similar to physiotherapeutic strategies that train for "weight shifting, turning, and backward walking."
After ten weeks of Tango dancing, improved "spatial cognition and executive function."
The functional mobility of patients are seen to improve, thus decreasing the burden on caregivers.
Although dancing by himself/herself does have therapeutic benefits for a PD patient, it raises concerns such as falling, injury, etc. Research has shown that there is a higher risk of falling in Tango when backward steps are implemented. However, when a PD patient dances with a partner, not only is he/she getting dancing cues from music, but also from the dance partner, making it an enriching sensory experience. The benefits are:
Improvement of Balance (balance impairment is one of the key signs of PD):
Partnered dancing consistently improves balance performance.
Balance control is aided by the use of "multiple types of sensory information simultaneously, such as auditory, somatosensory and proprioception."
Improving balance may increase a PD patient's physical activity, and thus, quality of life.
Music in partnered dancing provides rhythm and emotional context:
"Groove" is an important musical element that compels body movement.
Music has been seen to provide "precise synchronization of movements" that is important for PD patients that have problems with "sensory-motor timing."
The emotional context of music can be important in improving the patient's mood.
With a strong partner, partnered dancing is relatively safe:
With a skilled and trained teacher, partnered dancing can be safe and feasible
Taken together, the various studies referred to in the article being discussed suggest not only the potential therapeutic effect of partnered dance on PD symptoms but also establishing a community that prevents social isolation that the disease can create.
Written by Monique Richards
References and Information Sources used for the Article:
Dreu MJ, Kwakkel, G., van Wegen, EEH. (2015). Partnered Dancing to Improve Mobility for People with Parkinson's Disease. Frontiers in Neuroscience. 9:444. doi: 10.3389/fnins.2015.00444

https://www.dovemed.com/diseases-conditions/parkinsons-disease-pd/

Keus SHJ, Munneke M, Graziano M, et al. (2014). European Physiotherapy Guideline for Parkinson's disease. KNGF/ParkinsonNet, the Netherlands

Shanahan, J., Morris, M. E., Bhriain, O. N., Saunders, J., & Clifford, A. M. (2015). Dance for People With Parkinson Disease: What Is the Evidence Telling Us? Archives of Physical Medicine and Rehabilitation, 96(1), 141-153.
Reviewed and Approved by a member of the DoveMed Editorial Board
First uploaded: Feb. 12, 2016
Last updated: Feb. 12, 2016