What Substances Should I Avoid Before Going To Sleep?
Last updated Oct. 23, 2016
Approved by: Maulik P. Purohit MD, MPH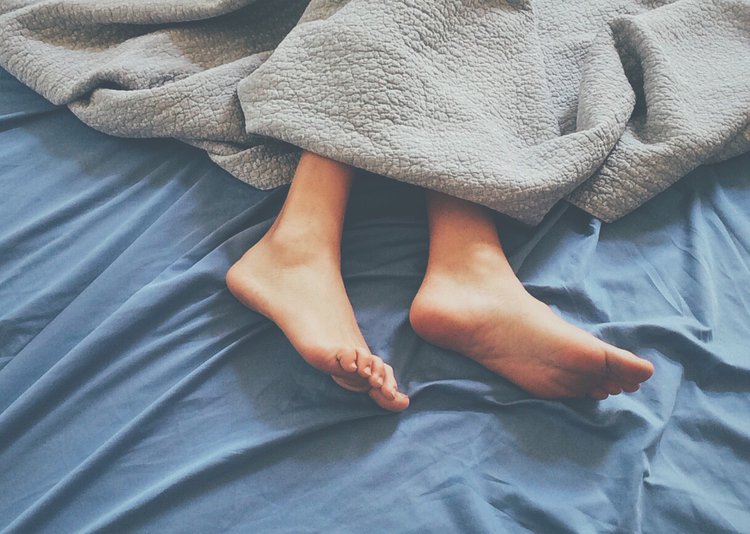 Maintaining proper sleep hygiene is one of the most beneficial regimens you can do for your overall health. Stimulants, such as caffeine, nicotine, and alcohol can disrupt normal sleep.
---
Maintaining proper sleep hygiene is one of the most beneficial regimens you can do for your overall health. Avoiding certain substances before bedtime is an essential step in maintaining a proper sleep wake cycle. Stimulants, such as caffeine, nicotine, and alcohol, used too late in the day are known to disrupt normal sleep.
Caffeine and Sleep:
Caffeine is amongst one of the most difficult substances to avoid because it is hidden in several common foods, drinks, and pills that we would not normally recognize as caffeine. Some sources of caffeine include chocolate, coffee, soft drinks, non-herbal teas, some pain-relievers, and diet drugs.
Recent research has found that caffeine may generate detrimental effects on subsequent sleep, which can produce daytime sleepiness. A study was conducted in 2013 at Wayne State College of Medicine in Detroit analyzing caffeine's effect when taken at various times before going to bed. The research found that the amount of reduction in total sleep time was significant enough to suggest that caffeine has disruptive effects on sleep and one should refrain from using it for a minimum of 6 hours prior to bedtime.
Smoking and Sleep:
Nicotine, the stimulant used in cigarettes, speeds up your heart rate and stimulates the brain. Smokers tend to sleep very lightly and it is common for them to wake up at early hours in the morning due to nicotine withdrawal symptoms.
An analysis of several studies completed at the University Medical Center in Freiburg, Germany in 2009 assessed the varying results from studies of the relationship between nicotine and sleep. It was concluded that the primary symptoms of insomnia with decreased sleep efficiency and increased daytime sleepiness were seen after nicotine consumption. 
Alcohol and Sleep:
Alcohol is often perceived as a calming or sedative substance. Despite that alcohol might induce sleep, the quality of sleep is oftentimes fragmented. Alcohol increases the amount of times you wake up in the later-half of the night when the sedative effects from alcohol wear off. It will often keep you in the lighter stages of sleep, preventing rapid eye movement (REM) and deep sleep. According to the Cleveland Clinic, continued consumption of alcohol just before bedtime might decrease sleep-inducing effects over time, but its disruptive effects will continue or even increase with subsequent use. These frequent sleep disruptions can lead to sleepiness and fatigue during the day. 
Although it would be most beneficial to discontinue usage of these substances completely, it is strongly encouraged to abstain from using these substances several hours before bedtime to ensure adequate sleep. Make sure to check product labels on pain relievers and diet drugs to check for caffeine content and to be aware of the caffeine in foods and drinks you are consuming in the later hours of the day.
By avoiding these certain substances prior to bedtime, your body will be able to reap the benefits from a full nights rest. Talk to your healthcare provider if you are experiencing sleeping problems and believe that certain substances, such as caffeine, alcohol, or nicotine, are affecting your sleep. After all, who does not want to experience a great night's sleep, to wake up in the morning feeling refreshed and ready for the day?
References:
Brain Basics: Understanding Sleep [Internet]. National Institute of Neurological Disorders and Stroke [updated 2014 Jul 25; cited 2014 Dec 27]. Available from: http://www.ninds.nih.gov/disorders/brain_basics/understanding_sleep.htm
Sleep and Mental Health [Internet]. Harvard Health Publications; 2009 Jul [cited 2014 Dec 27]. Available from: http://www.health.harvard.edu/newsletters/Harvard_Mental_Health_Letter/2009/July/Sleep-and-mental-health
Drake C, Roehrs T, Shambroom J, Roth T. Caffeine Effects On Sleep Taken 0, 3, or 6 Hours Before Going to Bed. J Clin Sleep Med. 2013;9(11):1195-200. 
Jaehne A, Loessl B, Barkai Z, Riemann D, Hornyak M. Effects of Nicotine On Sleep During Consumption, Withdrawal and Replacement Therapy. Sleep Med Rev. 2009;13(5):363-77. 
Drug and Alcohol Related Sleep Disorders [Internet]. Cleveland Clinic [updated 2008 Nov 28; cited 2014 Dec 29]. Available from: http://my.clevelandclinic.org/services/neurological_institute/sleep-disorders-center/disorders-conditions/hic-drug-and-alcohol-related-sleep-disorders
Helpful Peer-Reviewed Medical Articles:
Drake, C., Roehrs, T., Shambroom, J., & Roth, T. (2013). Caffeine effects on sleep taken 0, 3, or 6 hours before going to bed. J Clin Sleep Med, 9(11), 1195-1200.
Moore, M., & Meltzer, L. J. (2008). The sleepy adolescent: causes and consequences of sleepiness in teens. Paediatric respiratory reviews, 9(2), 114-121.
Noland, H., Price, J. H., Dake, J., & Telljohann, S. K. (2009). Adolescents' sleep behaviors and perceptions of sleep. Journal of School Health, 79(5), 224-230.
Jefferson, C. D., Drake, C. L., Scofield, H. M., Myers, E., McClure, T., Roehrs, T., & Roth, T. (2005). Sleep hygiene practices in a population-based sample of insomniacs. Sleep, 28(5), 611-615.
Fossum, I. N., Nordnes, L. T., Storemark, S. S., Bjorvatn, B., & Pallesen, S. (2014). The association between use of electronic media in bed before going to sleep and insomnia symptoms, daytime sleepiness, morningness, and chronotype. Behavioral sleep medicine, 12(5), 343-357.
Reviewed and Approved by a member of the DoveMed Editorial Board
First uploaded: Oct. 23, 2016
Last updated: Oct. 23, 2016