What is Healthier: Dark Chocolate Or Milk Chocolate?
Last updated May 2, 2016
Approved by: Maulik P. Purohit MD, MPH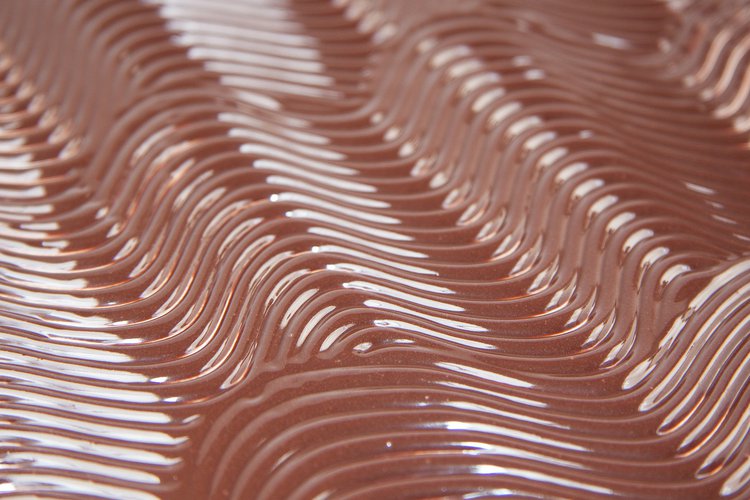 Since dark chocolate has more cocoa, it also has more of the nutrients than milk chocolate.
---
The world loves chocolate! The holidays are an excuse to indulge on this popular delight without guilt. Good news to chocolate addicts is that the chocolate has many health benefits. From the dark to milk chocolate variety, the different variations are based on the concentration of cocoa in the chocolate, quality of ingredients, and additives used.
Dark chocolate has a greater cocoa to milk and sugar ratio than milk chocolate, causing it to have a bitter taste. People who love sweet taste in milk chocolate find dark chocolate unpleasant to taste. Milk chocolate, on the other hand, is much sweeter and creamier than dark chocolate and is found in most of the popular candy bars and sweet treats. It does have less of the cocoa bean.
Epicatechin is the potent antioxidant found in chocolate. Antioxidants seek out and eliminate harmful biological waste, called free radicals, which can even cause cancer. Free radicals can mutate the blueprint for our bodies called DNA. Individuals who eat dark chocolate have high amounts of total antioxidants in blood, particularly epicatechin. Milk chocolate has a lower amount of epicatechin compared to dark chocolate.
Because dark chocolate has more cocoa, it also has more of the nutrients than milk chocolate. Dark chocolate has more dietary fiber, iron, magnesium, copper, manganese, potassium, phosphorus, zinc, selenium, and other minerals.
Researchers have been investigating the health properties of chocolate in recent history. In The Journal of the American Medical Association published a study concluding that individuals who ate dark chocolate had a significant reduction in their blood pressure.
In summary, it appears currently that dark chocolate is healthier than milk chocolate!
References:
http://nutritiondata.self.com/facts/sweets/10638/2 (accessed on 04/02/2016)
http://www.ncbi.nlm.nih.gov/pubmed/12944955 (accessed on 04/02/2016)
http://news.psu.edu/story/141242/2008/06/20/research/probing-question-which-healthier-dark-or-milk-chocolate (accessed on 04/02/2016)
http://www.prevention.com/content/which-healthier-dark-chocolate-vs-milk-chocolate (accessed on 04/02/2016)
Vinson, J. A., Proch, J., & Zubik, L. (1999). Phenol antioxidant quantity and quality in foods: cocoa, dark chocolate, and milk chocolate. Journal of Agricultural and Food Chemistry, 47(12), 4821-4824.
Wan, Y., Vinson, J. A., Etherton, T. D., Proch, J., Lazarus, S. A., & Kris-Etherton, P. M. (2001). Effects of cocoa powder and dark chocolate on LDL oxidative susceptibility and prostaglandin concentrations in humans. The American journal of clinical nutrition, 74(5), 596-602.
Lohman, M. H., & Hartel, R. W. (1994). Effect of milk fat fractions on fat bloom in dark chocolate. Journal of the American Oil Chemists' Society, 71(3), 267-276.
Mursu, J., Voutilainen, S., Nurmi, T., Rissanen, T. H., Virtanen, J. K., Kaikkonen, J., ... & Salonen, J. T. (2004). Dark chocolate consumption increases HDL cholesterol concentration and chocolate fatty acids may inhibit lipid peroxidation in healthy humans. Free Radical Biology and Medicine, 37(9), 1351-1359.
Kris-Etherton, P. M., Derr, J., Mitchell, D. C., Mustad, V. A., Russell, M. E., McDonnell, E. T., ... & Pearson, T. A. (1993). The role of fatty acid saturation on plasma lipids, lipoproteins, and apolipoproteins: I. Effects of whole food diets high in cocoa butter, olive oil, soybean oil, dairy butter, and milk chocolate on the plasma lipids of young men. Metabolism, 42(1), 121-129.
Schroeter, H., Holt, R. R., Orozco, T. J., Schmitz, H. H., & Keen, C. L. (2003). Nutrition: milk and absorption of dietary flavanols. Nature, 426(6968), 787-788.
Reviewed and Approved by a member of the DoveMed Editorial Board
First uploaded: May 2, 2016
Last updated: May 2, 2016