What To Eat Before A Workout?
Last updated Sept. 19, 2016
Approved by: Krish Tangella MD, MBA, FCAP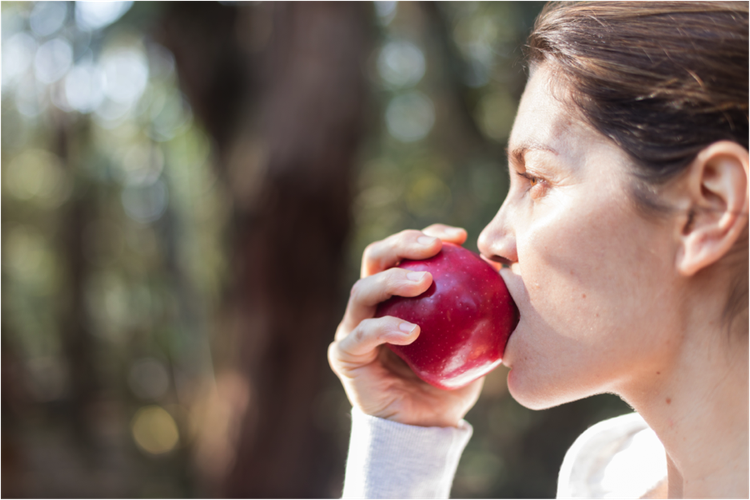 The right choice of food is very important before a workout. The food choices you make can dictate your performance, muscle efficiency, and soreness after your workout.
---
While consuming a meal prior to any physical activity, you may not be considering the impact it will have on your workout. The food choices you make can dictate your performance, muscle efficiency, and soreness after your workout. It is essential to plan your time of workout prior to consuming a meal in order to reap as many health benefits as possible.
The American Dietetic Association has outlined several recommendations for food consumption prior to your workout routine:
Ingesting a carbohydrate-rich snack or meal prior to exercise will increase muscle soreness.
Small amounts of protein should be incorporated in the pre-workout meal or snack, as it helps build and repair muscle tissue. It also may aid in the reduction of muscle soreness after a workout.
Meals should be consumed 3-4 hours prior to exercise and be relatively low in fat and fiber to facilitate digestion and minimize distress in the gastrointestinal tract.
About 30 to 60 minutes before exercise, limit yourself to sports drinks, water, a sports bar, or a small piece of fruit.
In a joint position paper published in 2008 by the Dietitians of Canada, the American College of Sports Medicine, and the American Dietetic Association, several guidelines were suggested for eating prior to exercise:
The associations emphasized the need for carbohydrates and proteins, as their needs in the body must be met prior to vigorous physical activity in order to maintain body weight, replenish glycogen stores, and facilitate tissue buildup and repair.
You should also have a sufficient intake of fat, as it provides essential fatty acids and vitamins, contributing energy for maintaining weight.
The meal or snack should provide adequate fluid to uphold hydration levels in your body.
If you plan to exercise in the morning, it is important to wake up early to finish your breakfast at least an hour prior to your workout. As your blood sugar may be low in the morning, eating a balanced breakfast will eliminate a sluggish feeling during exercising. Healthy breakfast options to eat before a workout can include whole grain cereals, or bread, juice, bananas, low-fat milk, or yogurt.
You may be under the impression that was created by several outdated studies, suggesting the negative effects of eating prior to exercise. It was previously thought that blood sugar levels and performance tend to decrease if sugary foods or drinks were consumed 30-45 minutes prior to exercise, due to a study published in 1979 in the Medicine & Science in Sports & Exercise journal. This dip in blood sugar levels, known as hypoglycemia, was thought to occur in the middle of an exercise workout, hindering performance thereafter.
To discredit the findings in these decade old studies, new research has suggested that this process rarely occurs and has little effect on one's performance. A study conducted in 2003 at the University of Birmingham in United Kingdom monitored cyclist's blood sugar levels after consumption of sugar drinks prior to their workout. Although a few of the cyclists experienced lower blood sugar levels for the first few minutes of a 20 minute ride, their levels stabilized shortly after and it had no effect on their cycling performance.
It is important to determine what type of food works best for you during your exercise routine, as you are the best observer of how different foods impact your body during physical activity. If you are a vegetarian or have several dietary restrictions, it is important to talk to a nutrition expert about your dietary needs, as you may not be consuming the proper nutrients necessary for a healthy workout. A dietician will also be able to help you determine the best pre-workout snacks for your specific needs. 
References:
Foster C, Costill DL, Fink WJ. Effects of preexercise feedings on endurance performance. Med Sci Sports. 1979;11(1):1-5.
Jentjens RL, Cale C, Gutch C, Jeukendrup AE. Effects of pre-exercise ingestion of differing amounts of carbohydrate on subsequent metabolism and cycling performance. European Journal of Applied Physiology. 2003;88(4-5):444-452.
Eating Before Exercise [brochure]. American Dietetic Association, 2009.
Eating and exercise: 5 tips to maximize your workouts [Internet]. Mayo Clinic; 2014 Feb 21 [cited 2014 Nov 9]. Available from: http://www.mayoclinic.org/healthy-living/fitness/in-depth/exercise/art-20045506?pg=2
Rodriguez NR, DiMarco NM, Langley S. Nutrition and Athletic Performance. Medicine & Science in Sports and Exercise. 2009;41(3):709-731. 
Helpful Peer-Reviewed Medical Articles:
Maffucci, D. M., & McMurray, R. G. (2000). Towards optimizing the timing of the pre-exercise meal. International journal of sport nutrition and exercise metabolism, 10(2), 103-113.
Hargreaves, M., Hawley, J. A., & Jeukendrup, A. (2004). Pre-exercise carbohydrate and fat ingestion: effects on metabolism and performance.Journal of sports sciences, 22(1), 31-38.
Chen, Y. J., Wong, S. H. S., Wong, C. K., Lam, C. W., Huang, Y. J., & Siu, P. M. F. (2008). The effect of a pre-exercise carbohydrate meal on immune responses to an endurance performance run. British journal of nutrition,100(06), 1260-1268.
Moseley, L., Lancaster, G. I., & Jeukendrup, A. E. (2003). Effects of timing of pre-exercise ingestion of carbohydrate on subsequent metabolism and cycling performance. European journal of applied physiology, 88(4-5), 453-458.
Wong, S. H., Siu, P. M., Lok, A., Chen, Y. J., Morris, J., & Lam, C. W. (2008). Effect of the glycaemic index of pre-exercise carbohydrate meals on running performance. European Journal of Sport Science, 8(1), 23-33.
Wu, C., & Williams, C. (2006). A low glycemic index meal before exercise improves endurance running capacity in men. International journal of sport nutrition and exercise metabolism, 16(5), 510.
Reviewed and Approved by a member of the DoveMed Editorial Board
First uploaded: Sept. 19, 2016
Last updated: Sept. 19, 2016