What Is The Definition Of A Healthy Diet?
Last updated Dec. 15, 2016
Approved by: Maulik P. Purohit MD, MPH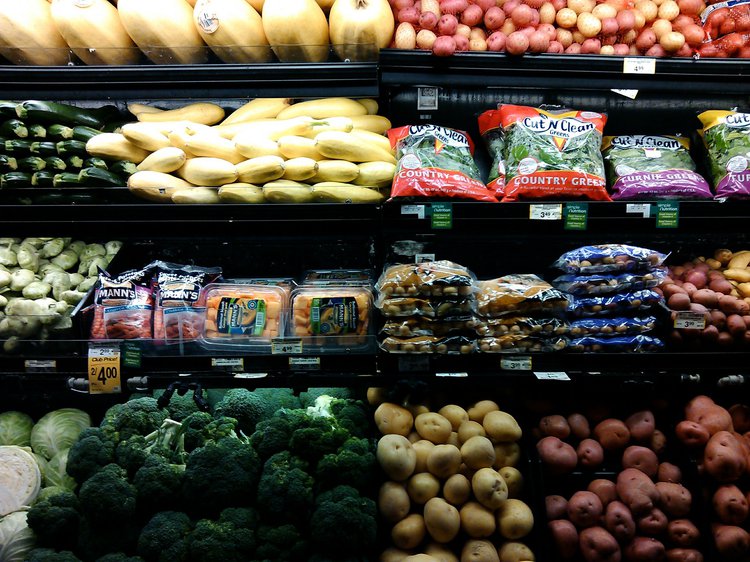 Depriving yourself of some kinds of foods may not amount to a healthy diet. However, a balanced nutrition on your plate is the best way to stay healthy.
---
Each individual has his or her own presumption of a healthy diet. For some, it may be avoiding deep fried food, and for others, it may be living on a low-calorie food diet. Depriving yourself of some kinds of foods may not amount to a healthy diet. However, a balanced nutrition on your plate is the best way to stay healthy. Researchers at the Harvard School of Public Health created a Healthy Eating Plate for people who are confused with the term healthy diet.
Healthy Eating Plate:
Load half your plate with healthy fruits and vegetables. Avoid tubers, as they do not fall under the category of healthy food due to its excessive starch content; a small amount is permissible though
A quarter of your plate should be loaded with whole grains. These can be in the form of whole wheat, quinoa, oats, barley, wheat berries, and brown rice and have less effect on your blood glucose levels
Another quarter of your plate can be loaded with protein. Fish, beans, nuts, and chicken have a good amount of protein and can be taken with salads or with vegetables. Red meat and processed meat is not recommended
Use healthy vegetable oils like olive, sunflower, soy, corn, peanut, or canola. Say a big 'NO' to partially hydrogenated oils and trans fat
Supplement these foods with plenty of water. Stick to coffee and tea just twice a day. Only a small glass of juice is allowed in a day
Complement this with at least half an hour of regular exercise
The question that arises is what should be the size of the healthy eating plate. However, this depends on the age, body size, gender, and activity level of the individual.
What is my daily limit for a healthy diet?
Saturated fats have to be limited to 7% of your daily calorie count. Trans fat is restricted to just 20 calories, which is 2 grams per day.
Protein intake depends on the weight of the individual. Experts reveal that 0.8 grams of high-quality protein is essential for per kilogram body weight, on a daily basis. Older adults are recommended have 1.0 to 1.5 grams of lean protein per 1 kilogram of body weight. Nursing women need 20 grams per day to feed the baby.
Fiber helps keep you hunger-free when compared to other foods. Eating fiber-rich food can help digest the fat accumulated within the body.
The food pyramid has been around for a long time, and you can find it all over the food columns, school textbooks, cereal boxes, and at many more locations. The illustration of the pyramid, when complemented with the food plate, can be beneficial to your health and help one contribute to a balanced diet plan. 
The Food Pyramid:
The first level includes liquids. Water intake can keep you away from dehydration; it helps to dilute the waste in your body and also help regulate body temperature. Drink two liters of water every day. This can be in the form of juice, coffee, tea, fruits, and vegetables.
The second level should be 40% of our food intake, and it includes foods rich in carbohydrates such as breads, biscuits, rice, cereals, and pasta
The third level has vegetables and fruits that should represent 30% of one's diet
The fourth level has protein rich food and healthy fats, and this should constitute 20% of your diet
The last level consists of cooking oil, refined sugars, and margarine that should be consumed in appreciably lesser quantities.
References:
Akbaraly, T.N., et al., Alternative Healthy Eating Index and mortality over 18 y of follow-up: results from the Whitehall II cohort. Am J Clin Nutr, 2011. 94(1): p. 247-53.
Belin, R.J., et al., Diet quality and the risk of cardiovascular disease: the Women's Health Initiative (WHI). Am J Clin Nutr, 2011. 94(1): p. 49-57.
McCullough, M.L., et al., Diet quality and major chronic disease risk in men and women: moving toward improved dietary guidance. Am J Clin Nutr, 2002. 76(6): p. 1261-71.
http://www.hsph.harvard.edu/nutritionsource/healthy-eating-plate/ (accessed on 14.02.2015)
http://www.helpguide.org/articles/healthy-eating/healthy-eating.htm (accessed on 14.02.2015)
Helpful Peer-Reviewed Medical Articles:
Pignone, M. P., Ammerman, A., Fernandez, L., Orleans, C. T., Pender, N., Woolf, S., ... & Sutton, S. (2003). Counseling to promote a healthy diet in adults: a summary of the evidence for the US Preventive Services Task Force. American journal of preventive medicine, 24(1), 75-92.
Biesalski, H. K. (2005). Meat as a component of a healthy diet–are there any risks or benefits if meat is avoided in the diet?. Meat science, 70(3), 509-524.
Hart, K. H., Herriot, A., Bishop, J. A., & Truby, H. (2003). Promoting healthy diet and exercise patterns amongst primary school children: a qualitative investigation of parental perspectives. Journal of Human Nutrition and Dietetics, 16(2), 89-96.
Macdiarmid, J. I., Kyle, J., Horgan, G. W., Loe, J., Fyfe, C., Johnstone, A., & McNeill, G. (2012). Sustainable diets for the future: can we contribute to reducing greenhouse gas emissions by eating a healthy diet?. The American journal of clinical nutrition, 96(3), 632-639.
King, J. C., Blumberg, J., Ingwersen, L., Jenab, M., & Tucker, K. L. (2008). Tree nuts and peanuts as components of a healthy diet. The Journal of nutrition, 138(9), 1736S-1740S.
Marsh, K. A., Steinbeck, K. S., Atkinson, F. S., Petocz, P., & Brand-Miller, J. C. (2010). Effect of a low glycemic index compared with a conventional healthy diet on polycystic ovary syndrome. The American journal of clinical nutrition, 92(1), 83-92.
Reviewed and Approved by a member of the DoveMed Editorial Board
First uploaded: Dec. 15, 2016
Last updated: Dec. 15, 2016