What Are The Health Benefits Of Probiotics?
Last updated Nov. 22, 2016
Approved by: Maulik P. Purohit MD, MPH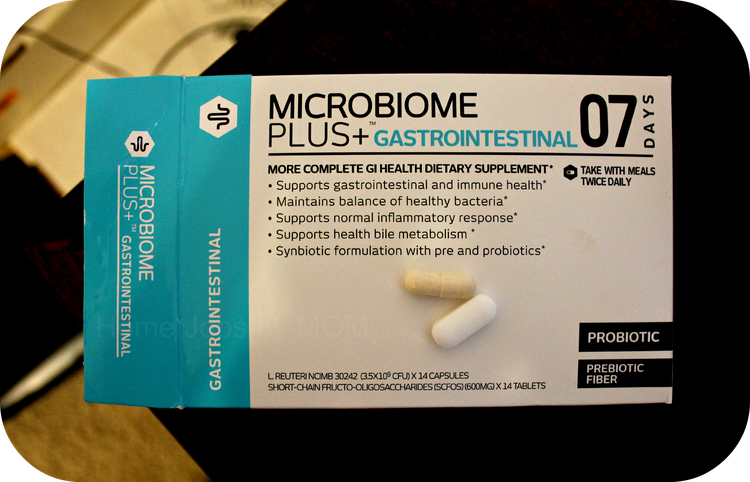 Probiotics are microorganisms that give health benefits to the host organism. Probiotics supplements are also available in the form of capsules, liquids, and chewables.
---
Probiotics are microorganisms that give health benefits to the host organism. Generally, bacteria and yeast have negative connotations associated with them, that they are all bad or unhealthy. However, there are many varieties of bacteria our body needs to function properly. The digestive system is home to more than 500 different types of bacteria. There are theories that probiotics play critical roles in regulating appropriate intestinal function and digestion. Probiotics are mainly found in fermented foods with active live cultures like yogurt, pickles, and sauerkraut. Probiotics supplements are also available in the form of capsules, liquids, and chewables.
Researchers have found that certain strains of probiotics have the ability to help treat diarrhea and gastroenteritis, as well as inflammation of the stomach and small intestine. Another study published in the Journal of Pediatrics suggests that Lactobacillus is a safe and efficient way of treating children with infectious diarrhea.
Individuals with irritable bowel syndrome (IBS) could reap health benefits from probiotics, which aids in the treatment of symptoms like abdominal pain, cramps, bloating, diarrhea, and constipation. Probiotics may help individuals with urinary tract infections too. A study by the University of Maryland Medical Center informs that most infections disappear with antibiotics; though, 30-40% return. 
A new study, published in the journal Gastroenterology in 2012, concluded that bacteria in food can affect brain function. The brain's function in women changed while resting, as well as during an emotion-recognition task. The researchers found that during the emotional reactivity task, individuals who consumed a probiotic yogurt experienced less activity in the areas of the brain that processes internal body sensations. Further research is being carried to assess how probiotics affect mood symptoms and anxiety.
Provided below is a list of different strains of probiotic bacteria:
Bacillus coagulans GBI-30, 6086
Bifidobacterium animalis subscp. lactis BB-12
Bifidobacterium longum subsp. infantis 35624
Lactobacillus acidophilus NCFM
Lactobacillus paracasei St11
Lactobacillus johnsonii La1
Lactobacillus plantarum 299v
Lactobacillus reuteri ATCC
Lactobacillus reuteri Protectis
Saccharomyces boulardii
A team from Yale University researched probiotics and found that probiotics are effective in the following manner:
Probiotics help improve the immune system
In the treatment and prevention of eczema linked with cow's milk allergy
In preventing inflammation of the intestines, following an intestinal surgery
To treat ulcerative colitis
To treat childhood diarrhea
Research is still being undertaken on probiotics to assess its suitability in the treatment of vaginitis, diarrhea caused by C. difficile bacteria, and Crohn's disease. However, considering many of the health benefits of probiotics, it is advisable to try and incorporate yogurt into your diet once a week. The good bacteria can help you digest food more properly. Eating yogurt can also help with bloating issues and possibly flatten your stomach.
Additional Resources:
Hempel, S., Newberry, S. J., Maher, A. R., Wang, Z., Miles, J. N., Shanman, R., . . . Shekelle, P. G. (2012). Probiotics for the prevention and treatment of antibiotic-associated diarrhea: a systematic review and meta-analysis. JAMA, 307(18), 1959-1969. doi: 10.1001/jama.2012.3507
Merenstein, D., Murphy, M., Fokar, A., Hernandez, R. K., Park, H., Nsouli, H., ... & Shara, N. M. (2010). Use of a fermented dairy probiotic drink containing Lactobacillus casei (DN-114 001) to decrease the rate of illness in kids: the DRINK study A patient-oriented, double-blind, cluster-randomized, placebo-controlled, clinical trial. European journal of clinical nutrition, 64(7), 669-677.
Szajewska, H., Kotowska, M., Mrukowicz, J. Z., & Mikolajczyk, W. (2001). Efficacy of< i> Lactobacillus</i> GG in prevention of nosocomial diarrhea in infants. The Journal of pediatrics, 138(3), 361-365.
Sanders, M. E. (2000). Considerations for use of probiotic bacteria to modulate human health. The Journal of nutrition, 130(2), 384S-390S.
Tillisch, K., Labus, J., Kilpatrick, L., Jiang, Z., Stains, J., Ebrat, B., ... & Mayer, E. A. (2013). Consumption of fermented milk product with probiotic modulates brain activity. Gastroenterology, 144(7), 1394-1401.
Vanderhoof, J. A., & Young, R. J. (1998). Use of probiotics in childhood gastrointestinal disorders. Journal of pediatric gastroenterology and nutrition,27(3), 323-332.
Helpful Peer-Reviewed Medical Articles:
Stamatova, I., & Meurman, J. H. (2009). Probiotics: health benefits in the mouth. Am J Dent, 22(6), 329-38.
Gorbach, S. L. (2000). Probiotics and gastrointestinal health. The American journal of gastroenterology, 95(1), S2-S4.
Tuohy, K. M., Probert, H. M., Smejkal, C. W., & Gibson, G. R. (2003). Using probiotics and prebiotics to improve gut health. Drug discovery today, 8(15), 692-700.
Sanders, M. E. (2003). Probiotics: considerations for human health. Nutrition Reviews, 61(3), 91-99.
Gareau, M. G., Sherman, P. M., & Walker, W. A. (2010). Probiotics and the gut microbiota in intestinal health and disease. Nature Reviews Gastroenterology and Hepatology, 7(9), 503-514.
Caglar, E., Kargul, B., & Tanboga, I. (2005). Bacteriotherapy and probiotics' role on oral health. Oral diseases, 11(3), 131-137.
Reviewed and Approved by a member of the DoveMed Editorial Board
First uploaded: Nov. 22, 2016
Last updated: Nov. 22, 2016