What Are The Health Benefits Of Honey?
Last updated Nov. 3, 2016
Approved by: Maulik P. Purohit MD, MPH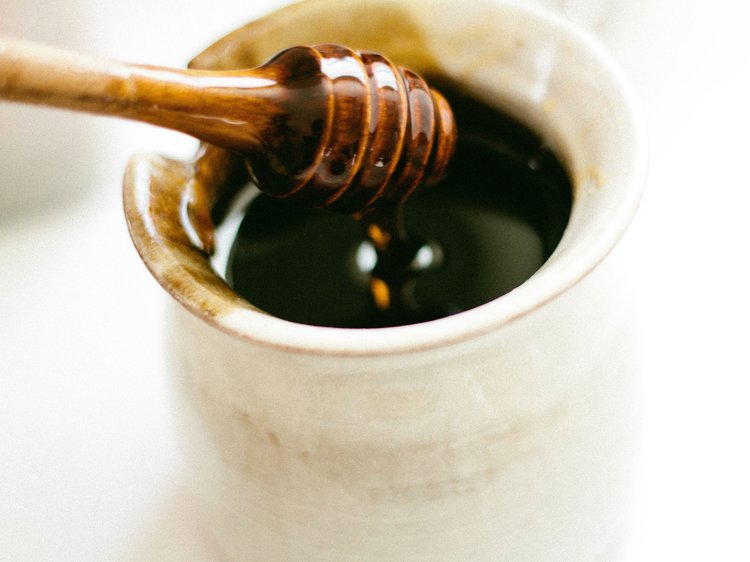 Honey can serve as a substitute for sugar in many foods and drinks because of its intense sweetness. It contains about 69% glucose and fructose, compared to 95% of glucose and fructose in table sugar.
---
Honey is a sweet liquid produced by honey bees using nectar from flowers, through a process of regurgitation and evaporation. They store it as a primary food source in wax honeycombs located inside their beehives. The sweet taste resembles granulated sugar because honey contains the same sugars, fructose and glucose. Honey has been a source of sweetener and flavoring in cooking for a long time. It is reported that humans have been collecting honey for as long as 8,000 years in Spain. Now, it is an integral ingredient in cooking, baking, and many spreads.
Honey can serve as a substitute for sugar in many foods and drinks because of its intense sweetness. It contains about 69% glucose and fructose, compared to 95% of glucose and fructose in table sugar. Raw honey also contains more trace vitamins and minerals than table sugar. When looking for a high-energy source, honey contains more calories than table sugar per tablespoon, i.e. 64 calories in honey as compared to 15 calories in table sugar. Although honey contains more calories than table sugar, honey helps the body digest fat when consumed with warm water, lemon juice, or cinnamon.
Athletes who are trying to get an extra boost should try incorporating honey into their diet, as many health benefits of honey have been observed. Research has shown that honey can increase performance in athletes by maintaining stable blood sugar levels, muscle recovery, and glycogen restoration after a workout. It can also control the levels of insulin in the body, as well as energy expenditure. Insulin is a hormone that regulates the metabolism of sugar and fats in the body.
Honey is a healthy source of antibacterial, antifungal, and antioxidant properties. It has been used as an antiseptic in traditional medicines. Also, honey contains 'nutraceuticals' (nutrition + pharmaceuticals) that can remove harmful cancer-causing chemicals, called free radicals.
Researchers have been investigating the benefits of using honey to treat wounds. The Nursing Standard explains some of these benefits of honey in wound management. Apparently, honey speeds-up the healing process by stimulating wound tissues and promoting moist wound healing. Also, while treating the skin, many individuals are served milk and honey together to help create smooth, beautiful skin. Honey can decrease healing time and can fight against microbes that cause diseases and infections.
Most microorganisms cannot survive in honey because honey has very low amounts of water in it. Although, it does contain endospores of the bacterium Clostridium botulinum, the bacterium that creates botulinum toxin. This is the reason why honey is not recommended for infants. The spores can transform into the toxin-making bacterium, which may harm the child.
Additional Resources:
Dunford, C., Cooper, R., Molan, P., & White, R. (2000). The use of honey in wound management. Nursing standard, 15(11), 63-68.
Honey. (n.d.). Retrieved December 2, 2014, from http://ndb.nal.usda.gov/ndb/foods/show/6238?fg=&man=&lfacet=&format=&count=&max=25&offset=&sort=&qlookup=honey
Mandal, M. D., & Mandal, S. (2011). Honey: its medicinal property and antibacterial activity. Asian Pacific journal of tropical biomedicine, 1(2), 154-160.
Nemoseck, T. M., Carmody, E. G., Furchner-Evanson, A., Gleason, M., Li, A., Potter, H., ... & Kern, M. (2011). Honey promotes lower weight gain, adiposity, and triglycerides than sucrose in rats. Nutrition research, 31(1), 55-60.
Qin, B., Panickar, K. S., & Anderson, R. A. (2010). Cinnamon: potential role in the prevention of insulin resistance, metabolic syndrome, and type 2 diabetes.Journal of diabetes science and technology, 4(3), 685-693.
Schramm, D. D., Karim, M., Schrader, H. R., Holt, R. R., Cardetti, M., & Keen, C. L. (2003). Honey with high levels of antioxidants can provide protection to healthy human subjects. Journal of agricultural and food chemistry, 51(6), 1732-1735.
Helpful Peer-Reviewed Medical Articles:
Bogdanov, S., Jurendic, T., Sieber, R., & Gallmann, P. (2008). Honey for nutrition and health: a review. Journal of the American College of Nutrition,27(6), 677-689.
Alvarez-Suarez, J. M., Tulipani, S., Romandini, S., Bertoli, E., & Battino, M. (2010). Contribution of honey in nutrition and human health: a review.Mediterranean Journal of Nutrition and Metabolism, 3(1), 15-23.
Blasa, M., Candiracci, M., Accorsi, A., Piacentini, M. P., Albertini, M. C., & Piatti, E. (2006). Raw Millefiori honey is packed full of antioxidants. Food Chemistry, 97(2), 217-222.
Ajibola, A., Chamunorwa, J. P., & Erlwanger, K. H. (2012). Nutraceutical values of natural honey and its contribution to human health and wealth.Nutrition & metabolism, 9(1), 1.
Ediriweera, E. S., & Premarathna, N. S. (2012). Medicinal and cosmetic uses of Bee's Honey-A review. AYU (An international quarterly journal of research in Ayurveda), 33(2), 178.
Manyi-Loh, C. E., Clarke, A. M., & Ndip, N. (2011). An overview of honey: therapeutic properties and contribution in nutrition and human health. African Journal of Microbiology Research, 5(8), 844-852.
Reviewed and Approved by a member of the DoveMed Editorial Board
First uploaded: Nov. 3, 2016
Last updated: Nov. 3, 2016