What Are The Health Benefits Of Crab Meat?
Last updated Nov. 13, 2016
Approved by: Krish Tangella MD, MBA, FCAP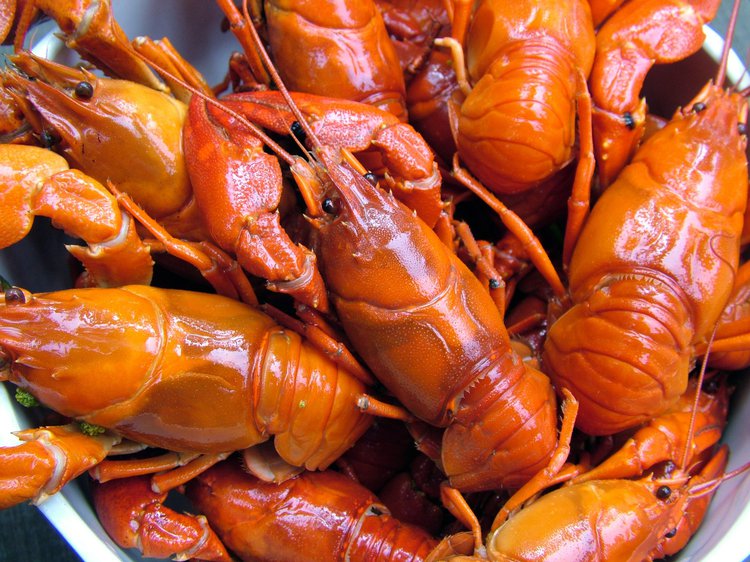 Crab is a popular shellfish that is consumed around the world. Crab meat can be an excellent low-fat addition to one's healthy eating plan, as there are many associated health benefits of crab.
---
Crab is a popular shellfish that is consumed around the world. Crab meat can be an excellent low-fat addition to one's healthy eating plan, as there are many associated health benefits of crab. Crabs are crustaceans belonging to the same subphylum as lobsters, crayfish, shrimp, and barnacles. Crabs can be cooked in a variety of ways, such as steamed, boiled, baked, or fried, and served whole.
In terms of the nutrition of crab meat, it is low in calories with only around 90-100 calories per 100 grams. It does contain a small amount of fat, but it is mostly in the form of unsaturated fat, which is healthy for the heart. Crabs are also a good source of omega-3 fatty acids with 614 milligrams per serving. According to the American Heart Association (AHA), omega-3 fatty acids have anti-inflammatory properties and help prevent low-density lipoprotein (LDL), or "bad" cholesterol, from adhering to the arterial walls. Omega-3 fatty acids can also contribute to improving memory, lower the risk of heart attacks and strokes, and decrease the likelihood of cancer.
Another reason why crab meat can protect the heart and brain from harmful diseases is because it supplies a healthy amount of folate. Folate reduces the levels of a certain amino acid called homocysteine in the blood, thus protecting the heart. Elevated levels of homocysteine are not only dangerous to the brain, but it is also a risk factor for heart attacks, peripheral vascular diseases, and strokes. A study published in JAMA Neurology showed that deficient amounts of dietary folate can increase homocysteine levels that are linked to brain disorders like Alzheimer's disease and Parkinson's disease.
Crab meat contains a generous amount of selenium, with 57 percent of the daily intake recommendation per 100 grams. Selenium can add strength and durability to the bones, thereby improving bone health. Selenium is also important for strengthening the teeth, hair, and nails. Also, this essential micronutrient is a powerful antioxidant, which can eliminate free radicals from the body. Calcium, phosphorus, and zinc also make enormous contributions to helping build strong bones and a healthy bone matrix.
An additional benefit of crab meat is that it can also help individuals have a peaceful sleep. It has a high content of magnesium, which is a mineral that is directly associated with enhancing the quality, length, and calmness of sleep. Crab meat can also help reduce sleep disorders and the chance of insomnia by regulating metabolism in the body.
Moreover, this crustacean is also a wonderful source of protein. One Alaskan king crab contains 26 grams of protein, making it an excellent substitute for red meats and poultry. Crab meat is thus full of vitamins and minerals that are beneficial for a healthy body and to help fight various infections and conditions. It is recommended that crab meat be taken with no additional salt, since it already contains a good quantity of sodium. Too much of sodium in one's diet is not good for the body.
Additional Resources:
Clarke, R., Smith, A. D., Jobst, K. A., Refsum, H., Sutton, L., & Ueland, P. M. (1998). Folate, vitamin B12, and serum total homocysteine levels in confirmed Alzheimer disease. Archives of neurology, 55(11), 1449-1455.
Kalra, D. K. (2004). Homocysteine and cardiovascular disease. Current atherosclerosis reports, 6(2), 101-106.
Kris-Etherton, P. M., Harris, W. S., & Appel, L. J. (2003). Omega-3 fatty acids and cardiovascular disease new recommendations from the American Heart Association. Arteriosclerosis, Thrombosis, and Vascular Biology, 23(2), 151-152.
Nielsen, F. H., Johnson, L. K., & Zeng, H. (2010). Magnesium supplementation improves indicators of low magnesium status and inflammatory stress in adults older than 51 years with poor quality sleep*. Magnesium Research, 23(4), 158-168.
Numbers, I. T., Payment, B., & Plans, P. I. Folic acid in diet.
Raw Blue Crab. (n.d.). Retrieved December 2, 2014, from http://ndb.nal.usda.gov/ndb/foods/show/4591?fg=&man=&lfacet=&format=&count=&max=25&offset=&sort=&qlookup=crab
Rayman, M. P. (2000). The importance of selenium to human health. The lancet, 356(9225), 233-241.
Refsum, MD, H., Ueland, MD, P. M., Nygård, MD, O., & Vollset, MD, Dr. PH, S. E. (1998). Homocysteine and cardiovascular disease. Annual review of medicine, 49(1), 31-62.
Simopoulos, A. P. (1991). Omega-3 fatty acids in health and disease and in growth and development. The American journal of clinical nutrition, 54(3), 438-463.
Tucker, K. L., Qiao, N., Scott, T., Rosenberg, I., & Spiro, A. (2005). High homocysteine and low B vitamins predict cognitive decline in aging men: the Veterans Affairs Normative Aging Study. The American journal of clinical nutrition, 82(3), 627-635.
Helpful Peer-Reviewed Medical Articles:
Chen, D. W., Zhang, M., & Shrestha, S. (2007). Compositional characteristics and nutritional quality of Chinese mitten crab (Eriocheir sinensis). Food Chemistry, 103(4), 1343-1349.
Skonberg, D. I., & Perkins, B. L. (2002). Nutrient composition of green crab (Carcinus maenus) leg meat and claw meat. Food Chemistry, 77(4), 401-404.
Wu, X., Zhou, B., Cheng, Y., Zeng, C., Wang, C., & Feng, L. (2010). Comparison of gender differences in biochemical composition and nutritional value of various edible parts of the blue swimmer crab. Journal of Food Composition and Analysis, 23(2), 154-159.
Küçükgülmez, A., Celik, M., Yanar, Y., Ersoy, B., & Çikrikçi, M. (2006). Proximate composition and mineral contents of the blue crab (Callinectes sapidus) breast meat, claw meat and hepatopancreas. International journal of food science & technology, 41(9), 1023-1026.
Kaya, Y., Turan, H., & Erdem, M. E. (2009). Determination of nutritional quality of warty crab (Eriphia verrucosa Forsskal, 1775). Journal of Animal and Veterinary Advances, 8(1), 120-124.
Reviewed and Approved by a member of the DoveMed Editorial Board
First uploaded: Nov. 13, 2016
Last updated: Nov. 13, 2016