What Are The Health Benefits Of Cinnamon?
Last updated Dec. 4, 2016
Approved by: Maulik P. Purohit MD, MPH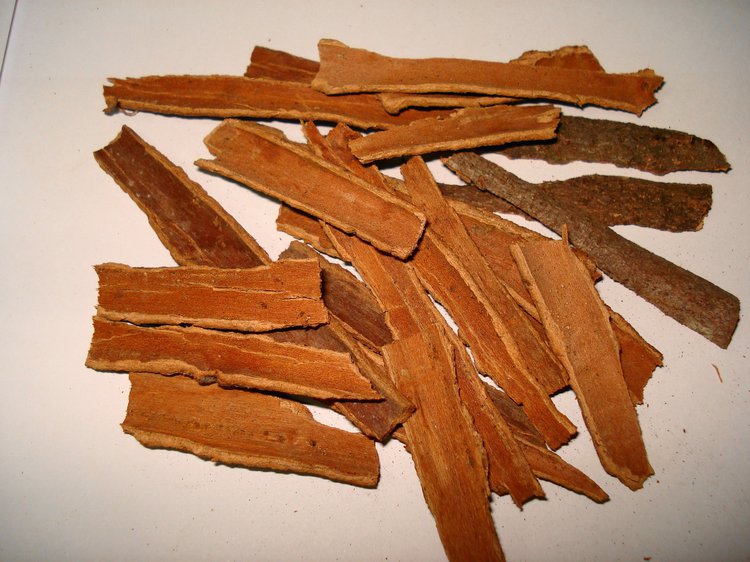 Cinnamon is a spice that is obtained from the inner bark of several trees. This potent spice can be used in either sweet or savory dishes and have been used since ancient times.
---
Cinnamon is a spice that is obtained from the inner bark of several trees. This potent spice can be used in either sweet or savory dishes and have been used since ancient times. Cinnamon was so highly cherished in ancient lands that it was thought of as a gift for royalty or for the gods.
There are many types of cinnamon. However, two of the most important ones include:
Cinnamomum verum (Ceylon cinnamon), most commonly used in the Western world.
Cinnamomum aromaticum (Cassia cinnamon or Chinese cinnamon), which originates from southern China and is typically less expensive than Ceylon cinnamon.
Despite the many types of cinnamon, these two types are the most commercially grown species. Fortunately, these two kinds also possess many significant health benefits. For individuals with diabetes, cinnamon may help improve blood sugar levels. A study published in Diabetes Care reported that eating up to six grams of cinnamon per day decreases blood glucose levels in individuals with type 2 diabetes. 
Cinnamon may also help reduce "bad" cholesterol levels. There are two types of cholesterol. High-density lipoproteins (HDL) are good for the heart and remove fats and cholesterol from the cells and transport it back to the liver to be either removed from the body or reused. Low-density lipoproteins (LDL) are commonly known as "bad" cholesterol because they help add plaque (a thick, hard fatty substance) that can potentially clog arteries and make them less flexible. Studies have shown that cinnamon can help control LDL cholesterol.
This is the reason why cinnamon may decrease or even reverse the adverse effects of fatty meals. According to Penn State researchers, eating a diet rich in spices, like cinnamon, showed a 13% increase in antioxidant activity in the blood and a 20% lower insulin response. Antioxidants seek out harmful biological wastes and eliminate them from the body.
Another cinnamon health benefit is that it may help alleviate achy joints. Many individuals have claimed that cinnamon has helped them with their painful joints. Also, the Department of Internal Medicine at Kangnam Korean Hospital confirmed that cinnamon can to reduce cytokines linked to arthritic pain.
Cinnamon is also healthy for the brain, as it may protect it against multiple sclerosis. A neurological scientist at Rush University Medical Center has proposed that cinnamon has anti-inflammatory properties to stop and prevent the glial (brain supporters) activation that causes brain cell death. Anti-inflammatory agents reduce swelling or redness within the body that is caused by harmful stimuli.
One of the many other health benefits of cinnamon is that it can protect against Alzheimer's disease. Tel Aviv University researchers suggest that an extract found in cinnamon bark, called CEppt, may not only defend against the development of Alzheimer's disease, but may also help cure Alzheimer's disease after the damaging molecules have already been formed.
Some men may be in luck, as cinnamon may help treat erectile dysfunction. Erectile dysfunction is the incapability to develop or maintain an erection of the penis during sexual activity. According to the U.S. National Library of Medicine, cinnamon is used to help treat individuals with erectile dysfunction. 
Cinnamon acts as an anti-inflammatory and can prevent many diseases. Do try cinnamon with some of your favorite desserts. It will certainly add an extra flavor to them, while also addition significant and wide-ranging health benefits. 
Additional Resources:
Ballali, S., & Lanciai, F. (2012). Functional food and diabetes: a natural way in diabetes prevention?. International journal of food sciences and nutrition,63(S1), 51-61.
Frydman-Marom, A., Levin, A., Farfara, D., Benromano, T., Scherzer-Attali, R., Peled, S., ... & Ovadia, M. (2011). Orally administrated cinnamon extract reduces β-amyloid oligomerization and corrects cognitive impairment in Alzheimer's disease animal models. PLoS One, 6(1), e16564.
Pinkawa, M., Gagel, B., Piroth, M. D., Fischedick, K., Asadpour, B., Kehl, M., ... & Eble, M. J. (2009). Erectile dysfunction after external beam radiotherapy for prostate cancer. European urology, 55(1), 227-236.
Plaut, S. M., Graziottin, A., & Heaton, J. P. (2004). Sexual dysfunction. Health Pr.
Ravindran, P. N., Nirmal-Babu, K., & Shylaja, M. (Eds.). (2003). Cinnamon and cassia: the genus Cinnamomum. CRC press.
Skulas-Ray, A. C., Kris-Etherton, P. M., Teeter, D. L., Chen, C. O., Heuvel, J. P. V., & West, S. G. (2011). A high antioxidant spice blend attenuates postprandial insulin and triglyceride responses and increases some plasma measures of antioxidant activity in healthy, overweight men. The Journal of nutrition, 141(8), 1451-1457.
Suppapitiporn, S., & Kanpaksi, N. (2006). The effect of cinnamon cassia powder in type 2 diabetes mellitus. Journal of the Medical Association of Thailand= Chotmaihet thangphaet, 89, S200-5.
Wang, Y. H., Avula, B., Nanayakkara, N. D., Zhao, J., & Khan, I. A. (2013). Cassia cinnamon as a source of coumarin in cinnamon-flavored food and food supplements in the United States. Journal of agricultural and food chemistry,61(18), 4470-4476.
Helpful Peer-Reviewed Medical Articles:
Gruenwald, J., Freder, J., & Armbruester, N. (2010). Cinnamon and health.Critical reviews in food science and nutrition, 50(9), 822-834.
Sandhu, D. S., & Heinrich, M. (2005). The use of health foods, spices and other botanicals in the Sikh community in London. Phytotherapy Research,19(7), 633-642.
Dugoua, J. J., Seely, D., Perri, D., Cooley, K., Forelli, T., Mills, E., & Koren, G. (2007). From type 2 diabetes to antioxidant activity: a systematic review of the safety and efficacy of common and cassia cinnamon bark This article is one of a selection of papers published in this special issue (part 1 of 2) on the Safety and Efficacy of Natural Health Products. Canadian journal of physiology and pharmacology, 85(9), 837-847.
Ooi, L. S., Li, Y., Kam, S. L., Wang, H., Wong, E. Y., & Ooi, V. E. (2006). Antimicrobial activities of cinnamon oil and cinnamaldehyde from the Chinese medicinal herb Cinnamomum cassia Blume. The American journal of Chinese medicine, 34(03), 511-522.
Oussalah, M., Caillet, S., Saucier, L., & Lacroix, M. (2007). Inhibitory effects of selected plant essential oils on the growth of four pathogenic bacteria: E. coli O157: H7, Salmonella typhimurium, Staphylococcus aureus and Listeria monocytogenes. Food control, 18(5), 414-420.
Barceloux, D. G. (2009). Cinnamon (cinnamomum species). Disease-a-month, 55(6), 327-335.
Reviewed and Approved by a member of the DoveMed Editorial Board
First uploaded: Dec. 4, 2016
Last updated: Dec. 4, 2016