What Are The Health Benefits Of Aerobic Exercise?
Last updated Aug. 3, 2016
Approved by: Krish Tangella MD, MBA, FCAP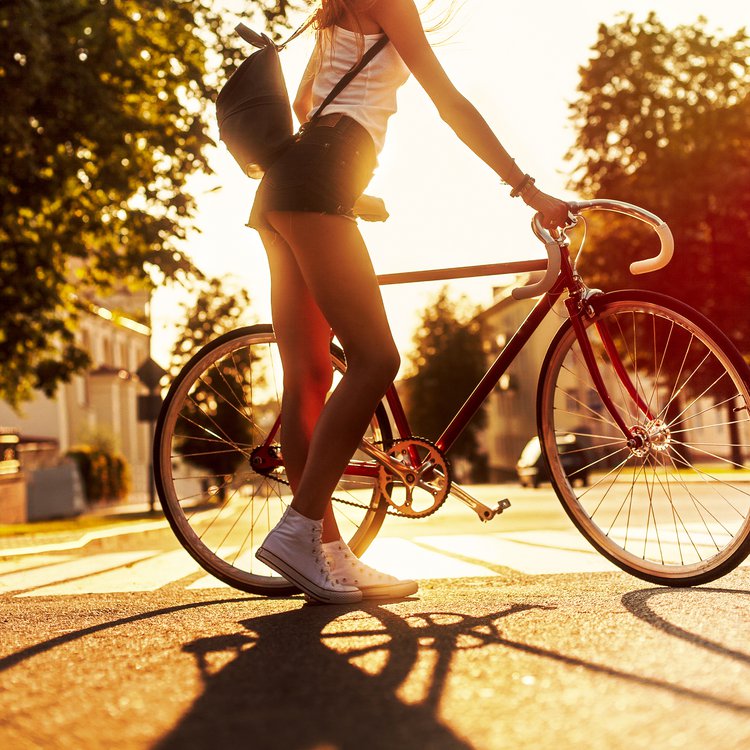 Aerobic exercise is an important for weight loss and staying healthy. Consistent aerobic workouts, like walking, swimming, running, or bicycling, can truly help you live a long and healthy life.
---
Aerobic activity has always been associated with weight loss and staying healthy. Healthy individuals of all ages, sizes, and preexisting conditions, can benefit from regular aerobic exercise. Consistent aerobic workouts, like walking, swimming, running, or bicycling, can truly help you live a long and healthy life. In combination with a healthy diet, aerobic fitness aids in weight loss and keeps you from gaining it back. Although aerobic exercise may make you feel tired for a short period of time following the exertion, later on, you will experience increased stamina and less fatigue.
Per National Institutes of Health, regular aerobic exercise helps to reduce your risk of contracting viral illnesses. Your immune system is activated, making you less susceptible to minor illnesses such as a cold or the flu. Not only does aerobic exercise decrease your risk for minor illnesses, but it also helps to reduce your risk for many other conditions. These conditions include obesity, heart disease, high blood pressure, stroke, metabolic syndrome, type II diabetes, and certain cancers. Weight-bearing exercises, like walking, reduce the risk for osteoporosis.
Aerobic activity has the capacity to reduce chronic conditions such as lowering blood pressure and blood sugar. Regular aerobic exercise can also help manage certain conditions such as coronary artery disease. Postgrad Med Journal published a study in 1991 that regular aerobic activity has significant cardiovascular benefits, involving a decrease in the incidence of, and mortality from, coronary artery disease. This is most likely due to a reduction in blood pressure resulting from exercising, as well as from more positive blood lipid levels. Regular heart-pumping exercise increases your heart's ability to pump blood more efficiently, increasing blood flow to the rest of the body. It has the ability to boost your high-density lipoprotein, or "good" cholesterol and lower your low-density lipoprotein, i.e., the "bad" cholesterol. The outcome may be a lessened buildup of plaque in your arteries.
Regular exercise and cardio workouts are great for easing depression, reducing tension due to anxiety, and encouraging relaxation. The American Heart Association published a study in 1992 demonstrating that exercise training can lessen depression in healthy, older men, as well as in individuals with cardiac disease. Exercise also has the incredible ability to attenuate responses to mental and cardiovascular stress, helping to elevate your mood.
It has been shown that a minimum of 30 minutes of aerobic exercise per day can reduce cognitive decline in older individuals. Certain longitudinal studies have proven significant enhancement in psychological functioning due to aerobic training.
Creating and maintaining aerobic endurance, joint flexibility, and strength is vital as you age. The American Heart Association's study published in 1991 proved that resistance training alone has only a slight effect on risk factors, in comparison with aerobic exercise. It is most beneficial to those also suffering from cardiovascular disease, as it improves cardiac functioning.
From this evidence, one cannot only conclude that aerobic workout routines greatly benefit one's physical health, but it is also revitalizing for mental health and increases brain activity. It is vital to remain active as you age, and to plan for aerobic physical activity several times per week. Whether you use the exercise bike, do cardio on the treadmill, or complete ab or core exercises or back exercises, you will not only feel the benefit of your new health and fitness, but also physically observe the changes.
References:
Mayo Clinic Staff. What aerobic exercise does for your health [Internet]. 2014 Mar 4 [cited 2014 Oct 30]. Available from: http://www.mayoclinic.org/healthy-living/fitness/in-depth/aerobic-exercise/art-20045541?pg=2
Mersy DJ. Health Benefits of Aerobic Exercise. Postgrad Med. 1991. 90(1):103-7. 
Fletcher G, Balady G, Blair S, Blumenthal J, Caspersen C, Chaitman B, Epstein S, Froelicher E, Froelicher V, Pina L, Pollock M. Statement on Exercise: Benefits and Recommendations for Physical Activity Programs for All Americans. Circulation. 1996. 94: 857-862.
http://www.nlm.nih.gov/medlineplus/ency/article/007165.htm (accessed on 11/19/2014)
Helpful Peer-Reviewed Medical Articles:
Whelton, S. P., Chin, A., Xin, X., & He, J. (2002). Effect of aerobic exercise on blood pressure: a meta-analysis of randomized, controlled trials. Annals of internal medicine, 136(7), 493-503.
Colcombe, S. J., Erickson, K. I., Scalf, P. E., Kim, J. S., Prakash, R., McAuley, E., ... & Kramer, A. F. (2006). Aerobic exercise training increases brain volume in aging humans. The Journals of Gerontology Series A: Biological Sciences and Medical Sciences, 61(11), 1166-1170.
Thorogood, A., Mottillo, S., Shimony, A., Filion, K. B., Joseph, L., Genest, J., ... & Eisenberg, M. J. (2011). Isolated aerobic exercise and weight loss: a systematic review and meta-analysis of randomized controlled trials. The American journal of medicine, 124(8), 747-755.
Karacabey, K., Saygin, O., Ozmerdivenli, R., Zorba, E., Godekmerdan, A., & Bulut, V. (2005). The effects of exercise on the immune system and stress hormones in sportswomen. Neuroendocrinology Letters, 26(4), 361-366.
Paluska, S. A., & Schwenk, T. L. (2000). Physical activity and mental health. Sports medicine, 29(3), 167-180.
Reviewed and Approved by a member of the DoveMed Editorial Board
First uploaded: Aug. 3, 2016
Last updated: Aug. 3, 2016