Tips For Managing Stress
Last updated July 1, 2016
Approved by: Krish Tangella MD, MBA, FCAP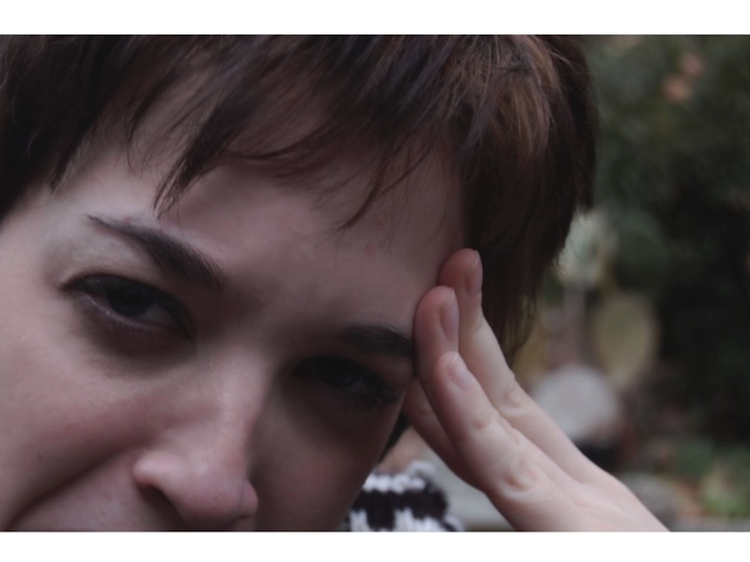 Some stress can be beneficial, but if there is too much for an extended period, it can be detrimental to the body and mind.
---
No one likes too much stress in his or her life. Stress is a physical or emotional response to a situation. Some stress can be beneficial, but if there is too much for an extended period, it can be detrimental to the body and mind. There are at least three different variations of stress that can pose a threat to one's physical and mental well-being.
Routine stress from the burdens of work, family, and other daily responsibilities.

Sudden adverse change stress from unexpected changes such as job loss, divorce, or illness.
Traumatic stress experienced in an event, like a major car accident, assault, or a natural disaster, where the individual may be seriously injured or in danger of death.
Some of these stressors will have an immediate impact, while other stressors will take time to take effect. The consequences and signs of stress include the following:
Headache
Chest pain
Thrashing heart
High blood pressure
Shortness of breath
Muscle aches
Clenched jaws
Grinding teeth
Tight, dry throat
Indigestion
Constipation or diarrhea
Stomach cramping or bloating
Increased perspiration
Fatigue
Insomnia
Weight gain or loss
Skin breakouts
Impaired sexual function
Anxiety 
There are many ways to manage and reduce stress successfully. Each person may have their own methods and strategies for stress relief and managing stress. Here are some practices and stress control tips that can be utilized to relieve stress symptoms and prevent chronic stress:
Practice diaphragmatic or deep breathing exercises
Think positively: Research shows that optimism or pessimism may affect one's quality of life.
Recognize the signs your body produces in reaction to stress such as insomnia, increasing alcohol and other substance use, feeling agitated, feeling depressed, and having low energy.
Keep in close contact with people who can provide emotional support. Friends, family, and community or religious organizations are useful resources to help diminish stress due to routine pressures.
Engage in healthy and relaxing physical and mental activities or hobbies on a daily basis.
Participate in at least 30 minutes of gentle walking per day. This can help boost mood and reduce stress.
Time Management: Create two lists of tasks that must get done and tasks that can wait.
Learn to say no if the request will put you into a mental or physical overload.
Focus what you have achieved at the end of the day and not what you were unable to do.
Do not waste time merely dwelling on problems.
Breathe and Relax: Embrace spirituality, which may include meditation, yoga, tai chi, or other gentle exercises for stress management and relaxation.
Get proper healthcare treatment for existing or new medical conditions.
If you cannot cope, have suicidal thoughts, or use unhealthy tactics to deal with stress, find help from a qualified mental healthcare provider.
Dealing with stress is an active process. Master one tactic at a time to prevent being overwhelmed.
References:
Bradley, L. A., Richter, J. E., Pulliam, T. J., Haile, J. M., Scarinci, I. C., Schan, C. A., ... & Salley, A. N. (1993). The relationship between stress and symptoms of gastroesophageal reflux: the influence of psychological factors. The American journal of gastroenterology, 88(1), 11-19.
Jackson, E. F. (1962). Status consistency and symptoms of stress. American Sociological Review, 469-480.
KYRIACOU, C., & SUTCLIFFE, J. (1978). Teacher stress: Prevalence, sources, and symptoms. British Journal of Educational Psychology, 48(2), 159-167.
Pecoraro, N., Reyes, F., Gomez, F., Bhargava, A., & Dallman, M. F. (2004). Chronic stress promotes palatable feeding, which reduces signs of stress: feedforward and feedback effects of chronic stress. Endocrinology, 145(8), 3754-3762.
Peterson, L. G., & Pbert, L. (1992). Effectiveness of a meditation-based stress reduction program in the treatment of anxiety disorders. Am J Psychiatry, 149, 936-943.
Scheier, M. F., & Carver, C. S. (1993). On the power of positive thinking: The benefits of being optimistic. Current Directions in Psychological Science, 26-30.
Sorenson, R. D. (2007). Stress Management in Education: Warning Signs and Coping Mechanisms. Management in Education, 21(3), 10-13.
Helpful Peer-Reviewed Medical Articles:
Hoban, V. (2003). How to... manage stress. Nursing times, 100(2), 64-65.
Atkins, R. C., & Harris, P. (2008). Using reflexology to manage stress in the workplace: a preliminary study. Complementary therapies in clinical practice,14(4), 280-287.
Rogers, H., & Maytan, M. (2012). Mindfulness for the next generation: Helping emerging adults manage stress and lead healthier lives. OUP USA.
Bishop, S. R. (2002). What do we really know about mindfulness-based stress reduction?. Psychosomatic medicine, 64(1), 71-83.
Somerfield, M. R., & McCrae, R. R. (2000). Stress and coping research: Methodological challenges, theoretical advances, and clinical applications.American Psychologist, 55(6), 620.
Reviewed and Approved by a member of the DoveMed Editorial Board
First uploaded: July 1, 2016
Last updated: July 1, 2016