Tips For Improving My Mood
Last updated Jan. 25, 2019
Approved by: Krish Tangella MD, MBA, FCAP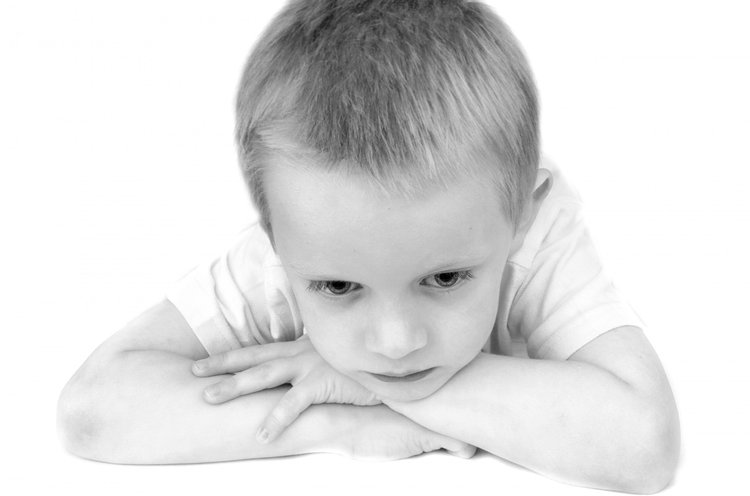 Mood is something that is commonly and largely associated with our mental health. However, it has been shown that the health of the mind is very closely linked to our physical, mental, and even to our social health.
---
Mood is something that is commonly and largely associated with our mental health. However, it has been shown that the health of the mind is very closely linked to our physical, mental, and even to our social health.
Physical means to improve mood:
One can improve their mood by simply involving themselves in some form of active physical activity like taking a stroll in a nearby park, either alone or with friends and family. When people are depressed or have anxiety, vigorous exercise would not usually appear as the brightest idea to overcome the emotions of feeling down, but studies have shown that it can actually improve anxiety or depression quite quickly. Studies have cited the link between increased endorphins (happiness-inducing hormone) and exercise as a potential treatment for depression.
Tips to improve mental health through social means:
With regards to improving one's mood through social means, the National Health Survey of UK has suggested a five step method to improve mental wellbeing for an individual. These include spending time with individuals around and developing meaningful relationships, trying out a new skill, like cooking or archery, or learning a new language, or simply joining an amateur music group, and engaging in social welfare work, such as helping out in old age homes, or donating to orphanages, to name a few.
Being mindful of one's existence and thinking about some of the happy moments of one's life by going through photo albums (and not the ones which might have bitter memories associated with them) is another technique for improving one's mood through self-help. Complimenting oneself can also be a positive factor in improving one's mood.
Climatic change can boost your mood:
Another tip to help oneself feel better can be to change the "climate". When living in a cold climate, it is considered better to head somewhere warm. Alternatively, if one lives in a hot climatic region, going to the beach in the evenings or night, once the temperature has cooled down, can work wonders for the mind. Plus, the visual experience of a vast moving blue expanse of water is suggested to have a calming effect on the mind.
Food, sleep, and music, as positive reinforcements to a happy mind:
Food is a big factor when it comes to mood swings. This is attributed to the increase or decrease of blood glucose levels due to the intake of certain types of food. Hence, it is advisable to have nutritious food to have a better mental wellbeing. Sleeping well is also a good method to improve one's mood. Getting enough sleep could mean sleeping from anywhere between 7 to 9 hours for an average adult to wake up feeling relaxed and calm. Listening to soulful music or instrumental music (not the hard rock variety) can also be a major help in an attempt to boost your mood naturally.
References and Information Sources used for the Article:
http://www.nhs.uk/Conditions/stress-anxiety-depression/Pages/improve-mental-wellbeing.aspx (accessed on 1/22/2015)

http://www.mayoclinic.org/diseases-conditions/depression/in-depth/depression-and-exercise/art-20046495 (accessed on 1/22/2015)

Thorén, P., Floras, J. S., Hoffmann, P., & Seals, D. R. (1990). Endorphins and exercise: physiological mechanisms and clinical implications. Medicine & Science in Sports & Exercise.

http://www.ur.umich.edu/0405/Oct25_04/31.shtml (accessed on 1/22/2015)

http://www.spring.org.uk/2007/08/how-to-change-bad-mood-raise-energy-and.php (accessed on 1/22/2015)

http://www.actionondepression.org/mood_matters/pages/menu-for-mood/ (accessed on 22/01/2015)

http://healthysleep.med.harvard.edu/need-sleep/whats-in-it-for-you/mood (accessed on 22/01/2015)
Helpful Peer-Reviewed Medical Articles:
Bittman, B., Bruhn, K. T., Stevens, C., Westengard, J., & Umbach, P. O. (2003). Recreational music-making: a cost-effective group interdisciplinary strategy for reducing burnout and improving mood states in long-term care workers. Advances in Mind Body Medicine, 19(3/4), 4-15.

Harrison, S. L., Greening, N. J., Williams, J. E. A., Morgan, M. D. L., Steiner, M. C., & Singh, S. J. (2012). Have we underestimated the efficacy of pulmonary rehabilitation in improving mood?. Respiratory medicine, 106(6), 838-844.

Goodyer, I. M., Tsancheva, S., Byford, S., Dubicka, B., Hill, J., Kelvin, R., ... & Wilkinson, P. (2011). Improving mood with psychoanalytic and cognitive therapies (IMPACT): a pragmatic effectiveness superiority trial to investigate whether specialised psychological treatment reduces the risk for relapse in adolescents with moderate to severe unipolar depression: study protocol for a randomised controlled trial. Trials, 12(1), 175.

Palomba, S., Orio, F., Falbo, A., Oppedisano, R., Tolino, A., & Zullo, F. (2008). Tibolone reverses the cognitive effects caused by leuprolide acetate administration, improving mood and quality of life in patients with symptomatic uterine leiomyomas. Fertility and sterility, 90(1), 165-173.

Carmona, P., Nunes, D., Raposo, D., Silva, D., Silva, J. S., & Herrera, C. (2015, July). Happy hour-improving mood with an emotionally aware application. In Innovations for Community Services (I4CS), 2015 15th International Conference on (pp. 1-7). IEEE.
Reviewed and Approved by a member of the DoveMed Editorial Board
First uploaded: March 10, 2017
Last updated: Jan. 25, 2019