Tips For Going To Bed On Time
Last updated July 1, 2016
Approved by: Krish Tangella MD, MBA, FCAP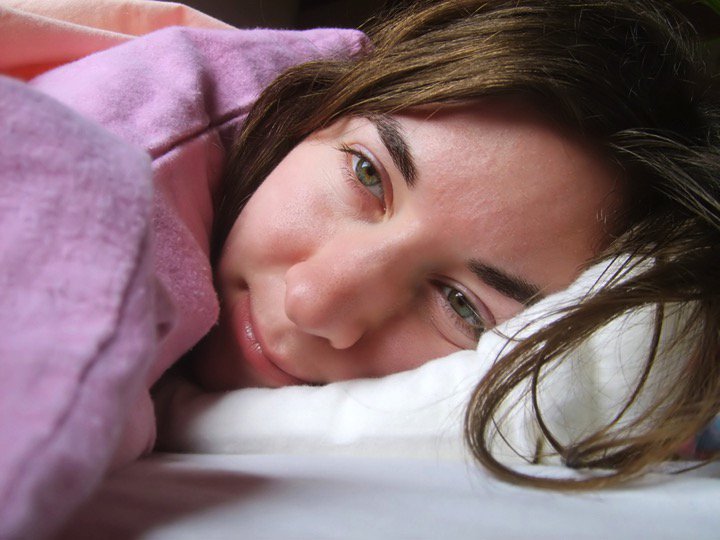 The National Sleep Foundation advises that individuals "stick to the same bedtime and wake up time, even on the weekends." Maintaining this sleep schedule can ensure that we have some healthy sleep habits and maintain quality sleep in our lives.
---
Our internal body clock sets the circadian rhythm that enables us to go to bed and wake up at about the same time each day. Additionally, there are certain steps that can be taken to ensure an adequate and fitful sleep each night. Such practices and steps that may be observed during the day and night are grouped together as sleep hygiene, which includes going to bed on time.
Children must have firm rules set for bedtime and their consistent adherence to the same must be ensured. The initial period (a few days) may require determination and strict monitoring by the parents, but once a routine is establish, children usually adapt to and follow the new sleep routine.
However, how do you ensure that you go to bed on time each day? You may have planned on a certain specific bedtime when you would turn off the lights. But, you often find yourself overshooting that time and staying awake, dealing with some issue on the home or office front and can't sleep at night. This behavior can lead to sleep deprivation and insomnia. The National Sleep Foundation advises that we "stick to the same bedtime and wake up time, even on the weekends." Maintaining this sleep schedule can ensure that we have some healthy sleep habits and maintain quality sleep in our lives.
The following sleeping tips may be helpful for getting to bed on time and learning how to sleep better:
Avoid smoking or drinking coffee, caffeinated drinks, and alcohol many hours (4-6 hours) before the desired bedtime. Stimulants, like caffeine, alcohol, and nicotine, can disrupt sleep quality and cause you to increasingly wake up, as per National Institutes of Health (NIH).
Complete those tiny little chores that need to be done well before you sleep and prepare yourself mentally to go to bed.
Establish a ritual of small activities (like reading in bed, removing your contact lenses) before bedtime and repeat that activity sequence each night prior to bedtime.
Refrain from using electronics at least 30-60 minutes before the desired bed time.
Try and spend the last 60 minutes before bedtime doing calming activities such as listening to light music and light reading.
Just like for children, modifying one's habits and adapting to newly established bedtime rules may take time. It may be challenging in the beginning and may take you many nights to discipline yourself, but patience and persistence will help in succeeding.
References:
Gellis L, Lichstein K. Sleep Hygiene Practices of Good and Poor Sleepers in the United States: An Internet-Based Study. Behavior Therapy. 2009;40(1):1-9. (http://www.sciencedirect.com/science/article/pii/S0005789408000518)
https://www.linkedin.com/pulse/20130611103320-6526187-7-tips-for-getting-yourself-to-go-to-bed-on-time (accessed on 01/15/2015)
http://sleepfoundation.org/sleep-tools-tips/healthy-sleep-tips (accessed on 01/15/2015)
http://my.clevelandclinic.org/health/diseases_conditions/hic_sleep_in_your_babys_first_year/hic_Getting_Your_Child_to_Go_to_Bed_and_Stay_There (accessed on 01/15/2015)
Helpful Peer-Reviewed Medical Articles:
Van den Bulck, J. (2004). Television viewing, computer game playing, and Internet use and self-reported time to bed and time out of bed in secondary-school children. SLEEP-NEW YORK THEN WESTCHESTER-, 27(1), 101-104.
van Kerrebroeck, P., Abrams, P., Chaikin, D., Donovan, J., Fonda, D., Jackson, S., ... & Robertson, G. (2002). The standardisation of terminology in nocturia: Report from the standardisation sub‐committee of the International Continence Society. Neurourology and urodynamics, 21(2), 179-183.
Fossum, I. N., Nordnes, L. T., Storemark, S. S., Bjorvatn, B., & Pallesen, S. (2014). The association between use of electronic media in bed before going to sleep and insomnia symptoms, daytime sleepiness, morningness, and chronotype. Behavioral sleep medicine, 12(5), 343-357.
Dahl, R. E., & Lewin, D. S. (2002). Pathways to adolescent health sleep regulation and behavior. Journal of adolescent health, 31(6), 175-184.
Liu, X., Liu, L., Owens, J. A., & Kaplan, D. L. (2005). Sleep patterns and sleep problems among schoolchildren in the United States and China.Pediatrics, 115(Supplement 1), 241-249.
Reviewed and Approved by a member of the DoveMed Editorial Board
First uploaded: July 1, 2016
Last updated: July 1, 2016