Safety Tips For Beginners Of An Exercise Program
Last updated Dec. 4, 2016
Approved by: Krish Tangella MD, MBA, FCAP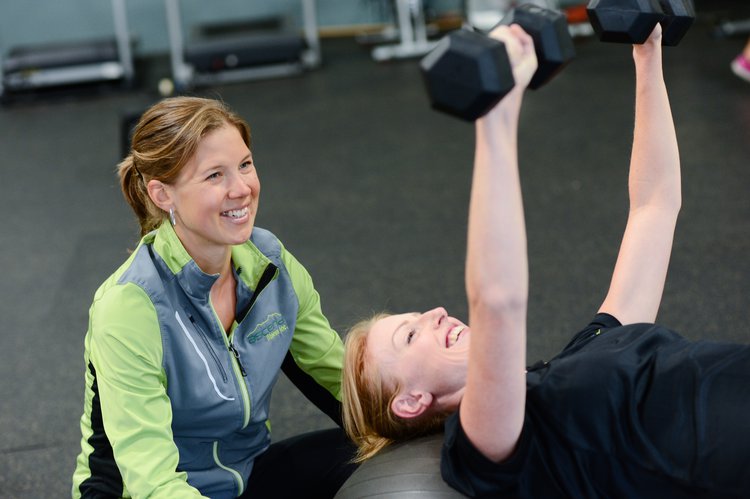 Although it may take a while to get accustomed to working out on a consistent basis, the results you will gradually feel will make your patience worthwhile.
---
Choosing to increase your fitness level by incorporating consistent exercise into your daily routine is very beneficial for your health. Whether you are just starting out an exercise routine for the first time or returning from a sedentary break, it is imperative that you have a safe experience. When inexperienced, injuries, dehydration, and hypoglycemia can arise during physical activity.
The American Diabetes Association has outlined several exercise tips on how to exercise to ensure a productive and safe workout: 
Start slowly if you have either not been active in a while or have never been.
If you are unsure about your health, talk to a healthcare expert about which activities would be best suited for you.
If needed, break up your daily physical activity goals into smaller sessions.
Recruit a friend or family member to exercise with you. This creates an encouraging and safe environment for both parties.
Warm up your muscles for 5 minutes before physical activity and cool down for 5 minutes post exercise. These 5 minute exercises should be performed at a lower intensity than the remainder of the workout and are meant to get your blood circulating.
Do not perform activities in exceedingly hot or cold temperatures. Indoor workouts should be completed instead during such extremes.
Keep hydrated. Drink plenty of water before, during, and after exercise.
Workouts should be invigorating, but not overly strenuous. If you are not able to talk and become short of breath, slow down.
Maintain proper form during your workouts to prevent injury. Seek help of a personal trainer or physical therapist to help you get accustomed to how activities should be performed.
Vary your workout routine over time to utilize different muscle groups and avoid getting bored with the same program. Changing workouts every now and then will keep you excited and motivated to continue.
Immediately stop your workout if you experience any pain, shortness of breath, or light-headedness. Consult your doctor if any of these symptoms occur.
Wear socks and shoes that fit well to take care of your feet. Determine if you have any blisters, redness, or other signs of irritation after exercise. Talk to your doctor if you feel you have a foot injury or a sore that will not heal.
If you suffer from diabetes, there are extra precautions that you must take to protect yourself during physical activity:
If you feel like your blood sugar is falling too low, be prepared to test for it immediately and treat it. Carbohydrate sources should be kept with you at all times, especially if you are on insulin or if you have type 1 diabetes.
Wear a medical identification bracelet, necklace, or tag that shows you are a diabetes patient. Carry a cell phone with you in case of any emergencies.
It is critical that you talk to your doctor before you start-off with any form of exercise. He or she can help you determine what type of physical activity would be best suited for your body. Following these simple workout tips, regardless of your fitness situation, can ensure that you approach physical activity in the safest way. Although it may take a while to get accustomed to working out on a consistent basis, the results you will gradually feel will make your patience worthwhile.
References:
Injury-Free Exercise - 11 Quick Safety Tips [Internet]. American Diabetes Association [updated 2013 Dec 17; cited 2015 Jan 28]. Available from: http://www.diabetes.org/food-and-fitness/fitness/get-started-safely/injury-free-exercise.html
General Safety Tips for Getting Started With Exercise [Internet]. The Society for Cardiovascular Angiography and Interventions; 2014 Oct 28 [cited 2015 Jan 28]. Available from: http://www.secondscount.org/heart-resources/heart-resources-detail?cid=43ad397a-f78b-4e38-b121-d915327ae30e#.VMmbQGTF8WU
Fitness program: 5 steps to get started [Internet]. Mayo Clinic; 2014 Feb 8 [cited 2015 Jan 28]. Available from: http://www.mayoclinic.org/healthy-living/fitness/in-depth/fitness/art-20048269
Helpful Peer-Reviewed Medical Articles:
Silberman, M. L., & Biech, E. (2015). Active training: A handbook of techniques, designs, case examples, and tips. John Wiley & Sons.
Pearl, B., & Golueke, R. (2005). Getting Stronger: Weight Training for Sports. Shelter Publications, Inc..
Heyward, V. H., & Gibson, A. (2014). Advanced fitness assessment and exercise prescription 7th edition. Human kinetics.
Boyle, M. (2016). New Functional Training for Sports. Human Kinetics.
Reviewed and Approved by a member of the DoveMed Editorial Board
First uploaded: Dec. 4, 2016
Last updated: Dec. 4, 2016