Megavitamin Therapy: Does It Offer Any Benefits?
Jen R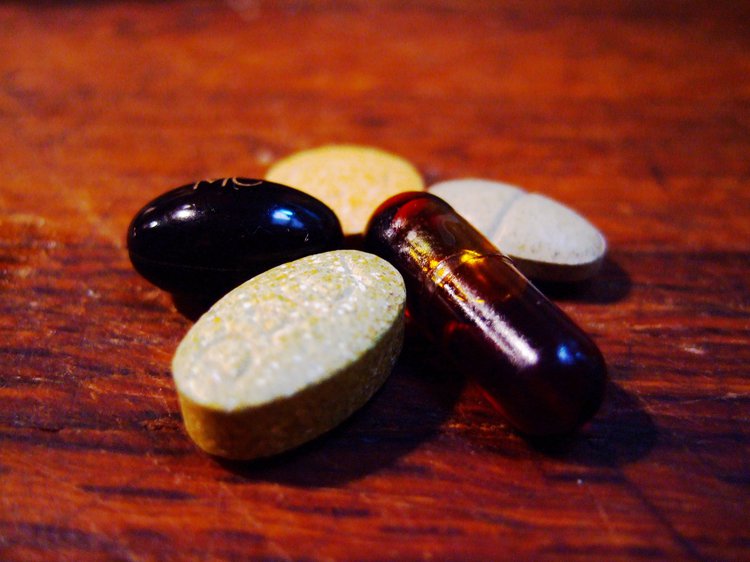 The rationale behind megavitamin therapy is that providing substantially more vitamin will increase the amount that is available for the body utilize, in order for it to be healthy.
What is Megavitamin Therapy?
Vitamins are essential organic compounds required for the body to properly develop and grow. The essential vitamins are A, B, C, D, E, and K. Each of these vitamins has a specific role in the body, and a balanced diet is the best way to introduce them to the body.
Deficiencies in certain vitamins can cause detrimental health issues. For example, deficiencies in vitamin A and D could lead to problems with the eyes and bones, respectively. Sometimes, due to allergies or diet restrictions, certain essential vitamins are not ingested in sufficient quantities, and therefore, supplements are used to avoid deficiencies and consequent health issues. The health benefits provided by vitamins led to the concept of mega-vitamin therapy, which uses large doses of vitamins to treat certain medical conditions. 
History of Megavitamin Therapy:
The use of vitamins to cure diseases is believed to have evolved with naturopathy. As early as the 1930s, Vitamin C was reported to reduce the toxicity of diphtheria toxin in guinea pigs. Also, paralytic doses of poliovirus mixed with Vitamin C crystals, when injected into rhesus monkeys, failed to infect these monkeys. Subsequent research was carried out to understand the role vitamins played in many other diseases and conditions ranging from the common cold to ADHD (attention-deficit/hyperactivity disorder).
How does Megavitamin Therapy work?
The rationale behind megavitamin therapy is that providing substantially more vitamin will increase the amount that is available for the body utilize, in order for it to be healthy. Thus, even if an individual lacks or has a defect in a component (enzyme) necessary to break down vitamins, he/she could benefit from having more of the substrate (vitamin) around for the body to use.
Typically, 10 to 20 times the recommended dose of a vitamin is used under medical supervision for megavitamin therapy. It is highly recommended that a trained professional be consulted that can follow the progress of treatment. They can be helpful in assessing negative side effects and making necessary modifications to the therapy.
Scientific evidence:
ADHD and other learning disorders. Initially, a positive effect on behavior was seen with the use of megavitamins. However, upon conducting studies with better controls, the beneficial impacts were no longer observed. In fact, children on the therapy were seen to have 25% more disruptive behavior compared to those on the placebo group. It was subsequently deemed ineffective and harmful to treat behavioral and brain dysfunctions in children with high vitamin doses.
Research around 1975 suggested that megavitamin therapy using vitamin C could treat and prevent the common cold. However, it is believed that most of the benefits reported were due to the placebo effect. The group given vitamin C could taste it in the tablet while the control group could not taste the tart taste of the vitamin. Research since this study has consistently seen that multivitamin therapy cannot prevent colds. However, a recent study suggests that using Vitamin C at a concentration 10 times over the recommended daily dosage could significantly decrease the duration of a cold.
Megavitamin therapy with vitamin D has been reported to balance the metabolic defects caused by vitamin-D-resistant Rickets (a disease caused by Vitamin D deficiency).
It has been suggested that the use of vitamin A  could treat some types of acne.
Numerous controlled experiments have consistently shown that megavitamin therapy cannot cure behavioral and developmental delay conditions (ex. autism in children). Rather, it seems to harm children due to the high toxicity of this therapy.
Currently, there are some who believe that a megavitamin therapy could be used to treat and prevent cancer, as well as some conditions such as cardiac disease, diabetes, etc. Some studies suggest an inverse relationship between vitamins B and D with the above-mentioned diseases.  However, the evidence is not strong for some of the other vitamins.
The risks of Megavitamin Therapy:
Vitamin A and D are important for proper development (Example: eye, tissue, bone growth) and bone mineral metabolism, respectively. However, when there is too much in the body, vitamins get stored and could cause chronic toxicity in the liver.
Symptoms associated with excess vitamin A storage are:
Fatigue
Abnormal hair growth
Pain in the long bones
Skin peeling (desquamation)
Symptoms associated with excess vitamin D storage are:
Weakness
Anorexia
Lethargy
Azotemia (in extreme chronic overdose, where abnormal levels of nitrogen containing compounds are present in the body)
Note: When an individual suffers from malabsorption (observed with certain liver, kidney, and bone diseases), he/she may require a higher dosage of vitamins than what is typically recommended. A healthcare provider must be consulted for a vitamin regimen under such circumstances.
Vitamin B6, a water-soluble vitamin, is important for amino acid metabolism. Water-soluble vitamins at very large doses over long periods of time have been associated with:
Peripheral neurotoxic effects
Sensory neuropathy
Although the symptoms are known to dissipate once the treatment is stopped, there may be irreversible effects.
Vitamin C, also water-soluble, is required for normal growth, development, etc., and is essential for the absorption of iron by the body. Very high doses of Vitamin C could cause:
Nausea
Diarrhea
Acidity
Kidney stones, etc.
A word of caution:
More research needs to be conducted to investigate the effect multivitamin therapy has on a variety of different conditions. Please consult with your healthcare provider before initiating alternative therapies. Tell your healthcare provider about any complementary and alternative practices you use. This will help your healthcare professional evaluate the condition of your health better and take appropriate clinical steps to assist you. Full disclosure to your healthcare provider will help ensure coordinated and safe care.
Written by Monique Richards

References:
Vitamins: MedlinePlus. (n.d.). Retrieved March 01, 2016, from https://www.nlm.nih.gov/medlineplus/vitamins.html
Jungeblut, C. W., & Zwemer, R. L. (1935). Inactivation of Diphtheria Toxin in vivo and in vitro by Crystalline Vitamin C (Ascorbic Acid). Proceedings of the Society for Experimental Biology and Medicine, 32, 1229-1234.
Jungeblut, C. W. (1937). Vitamin C Therapy And Prophylaxis In Experimental Poliomyelitis. Journal of Experimental Medicine, 65(1), 127-146.
Braganza, S. F., & Ozuah, P. O. (2005). Fad Therapies. Pediatrics in Review, 26(10), 371-376.
Walker, A., Droog, T., & Kelly, J. (2013). Understanding cancer and complementary therapies.
Nutrition Committee, Canadian Paediatric Society. (1990). Megavitamin and megamineral therapy in childhood. Can Med Assoc J, 143 (10).
Ames, B. N., Elson-Schwab, I., & Silver, E. A. (2002). High-dose vitamin therapy stimulates variant enzymes with decreased coenzyme binding affinity (increased Km): relevance to genetic disease and polymorphisms. American Society for Clinical Nutrition, 75, 616-58.
Moyer, V. A. (2014). Vitamin, mineral, and multivitamin supplements for the primary prevention of cardiovascular disease and cancer: US Preventive Services Task Force recommendation statement. Annals of internal medicine, 160(8), 558-564.
Hemila, H. (2016). Thomas Chalmers, vitamin C and the common cold. Journal of the Royal Society of Medicine, 109(2), 46-46.
Xiao, Q., Freedman, N. D., Ren, J., Hollenbeck, A. R., Abnet, C. C., & Park, Y. (2014). Intakes of folate, methionine, vitamin B6, and vitamin B12 with risk of esophageal and gastric cancer in a large cohort study. British journal of cancer, 110(5).
Chowdhury, R., Kunutsor, S., Vitezova, A., Oliver-Williams, C., Chowdhury, S., Kiefte-de-Jong, J. C., ... & Feldman, B. S. (2014). Vitamin D and risk of cause specific death: systematic review and meta-analysis of observational cohort and randomised intervention studies.
Feldman, D., Krishnan, A. V., Swami, S., Giovannucci, E., & Feldman, B. J. (2014). The role of vitamin D in reducing cancer risk and progression. Nature reviews cancer, 14(5), 342-357.
http://www.mayoclinic.org/healthy-lifestyle/nutrition-and-healthy-eating/expert-answers/vitamin-c/faq-20058030