How To Use Social Media For Weight Loss
Last updated April 8, 2017
Approved by: Krish Tangella MD, MBA, FCAP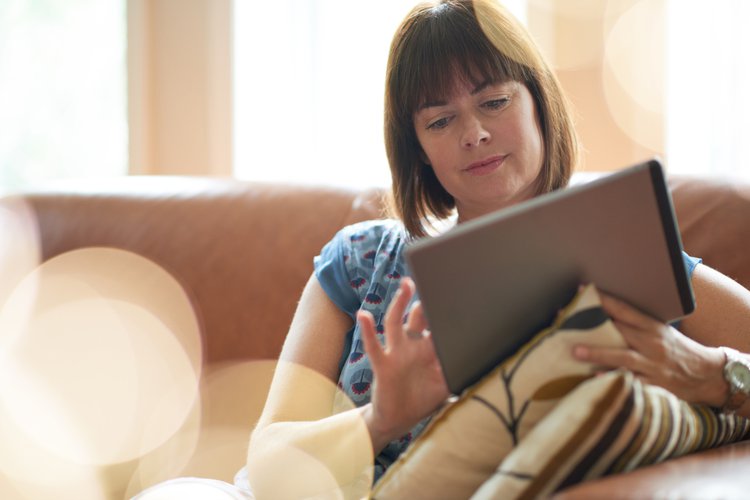 A study that appeared in the International Journal of Medical Informatics in 2009 reported that social support within the Internet weight loss communities supports participants' weight loss efforts.
---
It may seem incredible, but social networks can definitely make you lose 'modest to significant' amounts of weight! Obesity is mostly a consequence of behavior and voluntary lifestyle choices. It has been generally observed that people are influenced by the appearance and behavior of their friends on social networks. This suggests that when one person gains or loses weight, he or she may influence weight gain or weight loss in others too.
If one's social contacts are overweight or underweight, it may change one's tolerance for being overweight or underweight. It can also change the adoption of certain behaviors such as exercising, smoking, and eating. According to a study published in the New England Journal of Medicine in 2007, network phenomena have an association with obesity, and obesity appears to spread through social ties. 
The internet can be harnessed to support one's goals of losing weight. A study that appeared in the International Journal of Medical Informatics in 2009 reported that social support within the Internet weight loss communities supports participants' weight loss efforts. An Assistant Professor in the Nutrition Program at Arizona State University, Christopher Wharton, says that the 'social push' makes people accountable.
Thus, one can lose weight by employing social networks in the following manner:
By creating private Facebook groups for friends who want to lose weight: In such private Facebook groups, one can post updates about weight loss targets, successful milestones reached, challenges the members are facing, and any other such weight-loss related findings.
By looking for an existing weight loss community, such as that on Sparkpeople, Weight Watchers, or MyFitnessPal websites: Many of these communities are free and give useful tips about healthy lifestyle changes and how to slim down in a healthy way.
Connecting with serious users of 'weight-loss mobile apps' to get motivation and social support: Use the "community" option on mobile apps to make friends with people who are serious about losing weight. Give and get motivation to meet your weight loss goals, compete with other people on getting fit, and share other health-related information.
Using Twitter to connect with healthy lifestyle communities: Find health communities on Twitter using the hashtag option. Search for healthcare professionals who provide tips and advice on living healthy.
Connecting with individuals other than your friends who are interested in losing weight, especially if you do not have too many friends who want to shed some pounds to get healthy: Unlike Facebook, where individuals do not generally interact with strangers, Twitter and mobile apps facilitate connections with strangers.
Tumblr is another social media platform where you can share your daily exercises, breakfast, lunch, and dinner that you had, regular photographs of your weight loss progress, and such related activities.
Social media can also be used to collect information that is useful such as recipes, exercise regimes, and inspirational articles. You can also use it to motivate yourself by looking back at your happy posts and wish yourself success in your weight loss efforts!
References:
Newman, M. W., Lauterbach, D., Munson, S. A., Resnick, P., & Morris, M. E. (2011, March). It's not that i don't have problems, i'm just not putting them on facebook: challenges and opportunities in using online social networks for health. In Proceedings of the ACM 2011 conference on Computer supported cooperative work (pp. 341-350). ACM.
Christakis, N. A., & Fowler, J. H. (2007). The spread of obesity in a large social network over 32 years. New England journal of medicine, 357(4), 370-379.
Hwang, K. O., Ottenbacher, A. J., Green, A. P., Cannon-Diehl, M. R., Richardson, O., Bernstam, E. V., & Thomas, E. J. (2010). Social support in an Internet weight loss community. International journal of medical informatics,79(1), 5-13.
Hutchinson, D. M., & Rapee, R. M. (2007). Do friends share similar body image and eating problems? The role of social networks and peer influences in early adolescence. Behaviour research and therapy, 45(7), 1557-1577.
http://www.npr.org/blogs/health/2014/10/06/353505527/social-media-the-new-weapon-in-the-battle-to-lose-weight (accessed on 1/31/2015)
http://commonhealth.wbur.org/2015/01/weight-loss-social-media (accessed on 1/31/2015)
Helpful Peer-Reviewed Medical Articles:
Ballantine, P. W., & Stephenson, R. J. (2011). Help me, I'm fat! Social support in online weight loss networks. Journal of Consumer Behaviour, 10(6), 332-337.
Hales, S. B., Davidson, C., & Turner-McGrievy, G. M. (2014). Varying social media post types differentially impacts engagement in a behavioral weight loss intervention. Translational behavioral medicine, 4(4), 355-362.
Reviewed and Approved by a member of the DoveMed Editorial Board
First uploaded: April 8, 2017
Last updated: April 8, 2017