How Is Sleep Quality Measured?
Last updated June 12, 2017
Approved by: Maulik P. Purohit MD, MPH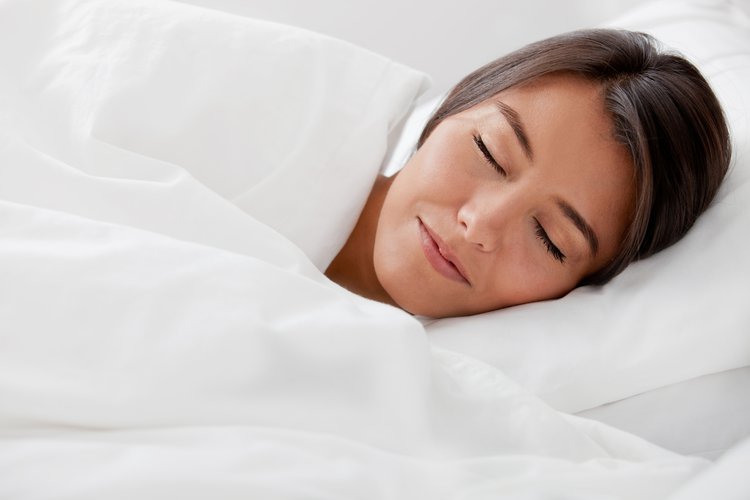 Sleep quality is an essential clinical concept, as sleep complaints are common and poor sleep is often indicative of many sleep and medical disorders.
---
Since fitness and sleep tracking devices have been released on the market, there has been an abrupt change in enthusiasm about increasing personal fitness and sleep patterns. These devices have made it possible to track exactly how many steps you get in a day, calories burned, hours slept, and the quality of your sleep. Before this craze emerged, measuring your quality of sleep was a task that could only be monitored either when hooked up to a machine or theoretically measured by a questionnaire. Being able to monitor personal sleep quality has allowed for individuals to in essence "self-treat" if the results are not optimal, creating a newfound awareness for sleep health.
Sleep quality is an umbrella term for the following quantitative aspects of sleep: Sleep duration, sleep latency, number of arousals, and aspects like depth or restfulness. These characteristics have been proven difficult to define, as the aspects that comprise sleep quality and their relative significance are subjective. Sleep quality is an essential clinical concept, as sleep complaints are common and poor sleep is often indicative of many sleep and medical disorders.
Prior to the launch of this technology, sleep quality measurements were difficult to determine and measure objectively. Few questionnaires designed to measure sleep quality in clinical populations had been proven valuable. Brain wave tracking with electrodes and determinations of sleep stages in patients are only completed in hospital settings and has to be monitored throughout the night.
The Pittsburgh Sleep Quality Index is a questionnaire developed the late 1980s that exhibited clinical significance. According to the University of Pittsburg, its creation was inspired by an observation that most patients with psychiatric disorders also have sleep disorders like insomnia. The questionnaire was used to provide a reliable and valid measure of sleep quality and to distinguish between the good and poor sleepers. The index it provides allows clinicians and subjects to understand the data and provide a brief clinical evaluation of various sleep disorders that may have an influence on sleep quality.
The University of Pittsburgh, School of Medicine published a case study in 1989 that identified the validity and usefulness of the Pittsburgh Sleep Quality Index. Subjects rated the questionnaire as easy to use and understand. The results had a high reliability coefficient, a term for the measure of the accuracy of a test. In 2006, The University of Chicago issued a study that suggested the Pittsburgh Sleep Quality Index was still a stable measure of sleep quality and sleepiness.
Fast-forward about two decades to the development of a novel, individualized tracking device. These devices work by a process called actigraphy, the recognition and analysis of muscular movements while sleeping. These muscle movements are determinants of what stage of sleep you are in, as different phases have distinct telltale markers. The process can also distinguish movements you make while you are awake versus asleep.
There are several devices on the market that track sleep quality through actigraphy. Examples of a few of the brands include FitBit, Jawbone Up, Sleep Tracker, and Lark. Many are worn on the wrist as a bracelet and their data is subsequently transferred to a mobile or computer device to view results. Other devices are flexible film sensors that can be placed under your sheets to measure movement, heart rate, and breathing. Many of the programs will allow you to view the amount of time in each sleep cycle, awakenings throughout the night, and the time you wake up or fall asleep. The downfall to these devices is that they allow for self-actualization, but do not guarantee that individuals will elicit clinical guidance when sleep discrepancies are noticed.
Over the years, technological advances and efficient questionnaires have made it possible to diagnose sleep disorders more accurately and efficiently. Talk to an expert about any current sleep concerns and consider investing in a sleep-tracking device. Being actively aware of your sleeping patterns and how they can impact your body is the best step you can take to maintaining better sleep and overall health. 
References:
Buysse DJ, Reynolds CF, Monk TH, Berman SR, Kupfer DJ. The Pittsburgh Sleep Quality Index: a new instrument for psychiatric practice and research. Psychiatry Res. 1989;28(2):193-213.
Pittsburgh Sleep Quality Index [Internet]. Sleepdex [cited 2015 Jan 23]. Available from: http://www.sleepdex.org/pittsburgh.htm
Knutson KL, Rathouz PJ, Yan LL, Liu K, Lauderdale DS. Stability of the Pittsburgh Sleep Quality Index and the Epworth Sleepiness Questionnaires Over 1 Year in Early Middle-Aged Adults: The CARDIA Study. Sleep. 2006;29(11):1503-6.
Hurd R. 8 Best Sleep Tracking Apps and Devices Now that Zeo is Gone. Dream Studies Portal [cited 2015 Jan 23]. Available from: http://dreamstudies.org/2013/07/16/best-sleep-tracking-apps-devices/
Helpful Peer-Reviewed Medical Articles:
Teng, Y. K., Chiang, L. C., Lue, K. H., Chang, S. W., Wang, L., Lee, S. P., ... & Lee, S. D. (2014). Poor sleep quality measured by polysomnography in non-obese asthmatic children with or without moderate to severe obstructive sleep apnea. Sleep medicine, 15(9), 1062-1067.
Sexton-Radek, K. (2013). Adolescent sleep quality measured during leisure activities. Health Psychology Research, 1(2).
Al-dughmi, M., & Siengsukon, C. F. (2016). The relationship between sleep quality and perceived fatigue measured using the Neurological Fatigue Index in people with Multiple Sclerosis. Neurological Research, 38(11), 943-949.
Spira, A. P., Stone, K., Beaudreau, S. A., Ancoli-Israel, S., & Yaffe, K. (2009). Anxiety symptoms and objectively measured sleep quality in older women. The American Journal of Geriatric Psychiatry, 17(2), 136-143.
Hayashino, Y., Kuwata, H., Kurokawa, R., Fujita, N., Matsunaga, S., Kitatani, M., ... & Ishii, H. (2012, June). Association Between Hypoglycemia Frequency and Sleep Quality Measured by the Pittsburgh Sleep Quality Index in Patients With Diabetes. In DIABETES (Vol. 61, pp. A385-A385). 1701 N BEAUREGARD ST, ALEXANDRIA, VA 22311-1717 USA: AMER DIABETES ASSOC.
Reviewed and Approved by a member of the DoveMed Editorial Board
First uploaded: June 12, 2017
Last updated: June 12, 2017