How To Pick A Healthy Breakfast Cereal
Last updated July 5, 2016
Approved by: Krish Tangella MD, MBA, FCAP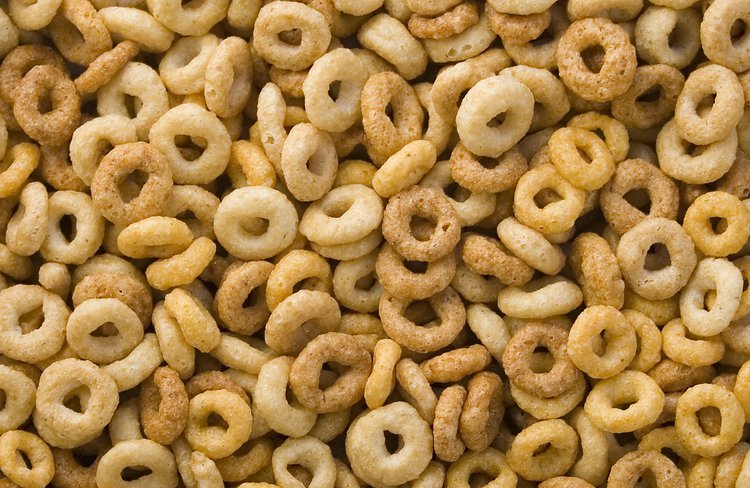 Picking a healthy breakfast cereal can be difficult. It is important to choose cereals with 100% whole grains, such as brown rice, wheat, or corn, as these contain the complete grain kernel.
---
When browsing down the cereal aisle at your local grocery store, it may seem daunting to choose a cereal that will provide you and your family with the upmost nutrition. The breakfast cereal has carried the notion of a healthy, nutritious, and balanced breakfast food item for decades. However, the various colorful displays that the cereal brands provide on the cereal boxes can be deceiving. Many of the claims should be ignored, as the nutritional facts on the box sides provide the most important information necessary to make a decision on a healthy cereal. 
When examining the nutritional label to find a healthy breakfast cereal, there are several objectives that should be kept in mind. Portion sizes are often manipulated for many cereals to appear as though they are low in calories, fat, etc. A typical serving size for cereal can range from half cup to over one cup and a majority of people eat more than one serving. Cereals with 200 calories or less per serving would be an ideal choice.
Choose cereals with 100% whole grains, such as brown rice, wheat, or corn, as these contain the complete grain kernel. Refined grain cereals have nutrients stripped-off and are seldom added back. Whole grains contain several vitamins and minerals to improve body functioning and decrease one's risk for heart disease. The body digests these whole grains at a slower rate, making it feel, as though you are fuller for a longer period of time. On the ingredient list, seek the first and second ingredient that says "whole grain" in front of it, such as whole grain wheat or whole grain oats. If the first or second ingredient reads rice or rice flour, this means that the grains have been refined and are not whole, decreasing their nutritional value. A study performed in 1998 at the University of Minnesota found that whole grains do play a role in protecting against various cancers.
High-fiber diets can have fabulous effects on an individual's health, such as by decreasing the risk for heart disease and type 2 diabetes. A study in 1999 at the University of Minnesota found that an increased intake of dietary fiber from whole grains is correlated with a decreased risk of coronary artery disease. On average, most people only consume about 16 grams of fiber per day, which is much less than the recommended 25 grams per day for women and 38 grams per day for men (per Food and Nutrition Board, Institute of Medicine, National Academies). Consumers should aim for a cereal that contains at least 5 grams of fiber per serving. Some cereal boxes advertise "high in fiber" on the front of the box, usually to cover up the fact that the cereal contains a high amount of sugar per serving, therefore making the cereal appear healthier. One must watch out for such kind of marketing tricks. Intact fibers are those that are found naturally in whole grains, and they carry several health benefits. Isolated fibers are removed from grains and produced in powder form. These can be found in the ingredient list as oat fiber, soy fiber, or corn fiber, which currently are not known to have any significant health benefits.
Sodium can often be a hidden ingredient in sugary cereals. Having an excess of sodium in the diet can increase blood pressure and increase the chances of stroke and heart disease. You should aim for a cereal that does not contain more than 220 mg of sodium per serving.
Some cereals contain a shockingly high amount of sugar. It is important to choose a cereal with 10 grams or less sugar per serving. If too much sugar is consumed at breakfast, glucose levels will increase rapidly. A stable blood sugar level throughout the day will help control one's hunger and mood and also help prevent diabetes in the future. If the cereal contains real fruit, the sugar content will be a little higher. Although, as long as the ingredient list confirms that it is real fruit, it is okay to have a higher amount of sugar.
Most cereals do not contain much saturated fat. However, you should choose a cereal with no greater than 3 grams of fat per serving. Adding protein to your cereal can be very beneficial, as this will help keep you feeling full for longer. Nonfat Greek yogurt is a sensible option, as well as soy yogurt, for a non-dairy substitute. Hot cereals can be a great alternative, as they provide whole grains and fiber. If you choose the unflavored hot cereals, they contain almost 'zero' sugar. These alternative types are known as some of the healthiest cereals. 
Some cereal boxes contain health claims, such as weight loss or healthy ingredients, like fruits and yogurt. These cereals must also be examined carefully. Most of the cereals containing "strawberries" or "raspberries" are generally false. The only way to confirm that the fruit is real and beneficial to your health is to check the ingredient list for "real" fruit. In reality, cereals advertising yogurt coating are actually mostly oil and sugar.
References:
Booth, S. 7 Tips for Choosing the Best Breakfast Cereal [Internet]. 2014 Jul 8. [cited 2014 Oct 30]. Available from: http://www.webmd.com/food-recipes/features/breakfast-cereal?page=2
Kushi LH, Meyer KA & Jacobs DR Jr (1999) Cereals, legumes, and chronic disease risk reduction: evidence from epidemiologic studies. The American Journal of Clinical Nutrition. 1999; 70(3):451s –458s
Jacobs D, Marquart L, Slavin J, Kushi L. Whole-grain intake and cancer: An expanded review and meta-analysis. Nutrition and Cancer. 1998; 30(2):85-96.
Sifferlin, A. How to choose a healthy breakfast cereal [Internet]. [updated 2012 Jul 6; cited 2014 Oct 30]. Available from: http://www.cnn.com/2012/07/06/health/time-healthy-breakfast-cereal/
Helpful Peer-Reviewed Medical Articles:
Miller, H. E., Rigelhof, F., Marquart, L., Prakash, A., & Kanter, M. (2000). Antioxidant content of whole grain breakfast cereals, fruits and vegetables.Journal of the American College of Nutrition, 19(sup3), 312S-319S.
Molinié, A., Faucet, V., Castegnaro, M., & Pfohl-Leszkowicz, A. (2005). Analysis of some breakfast cereals on the French market for their contents of ochratoxin A, citrinin and fumonisin B 1: development of a method for simultaneous extraction of ochratoxin A and citrinin. Food chemistry, 92(3), 391-400.
Schwartz, M. B., Vartanian, L. R., Wharton, C. M., & Brownell, K. D. (2008). Examining the nutritional quality of breakfast cereals marketed to children.Journal of the American Dietetic Association, 108(4), 702-705.
Reviewed and Approved by a member of the DoveMed Editorial Board
First uploaded: July 5, 2016
Last updated: July 5, 2016