How To Overcome Anger
Last updated Nov. 6, 2016
Approved by: Krish Tangella MD, MBA, FCAP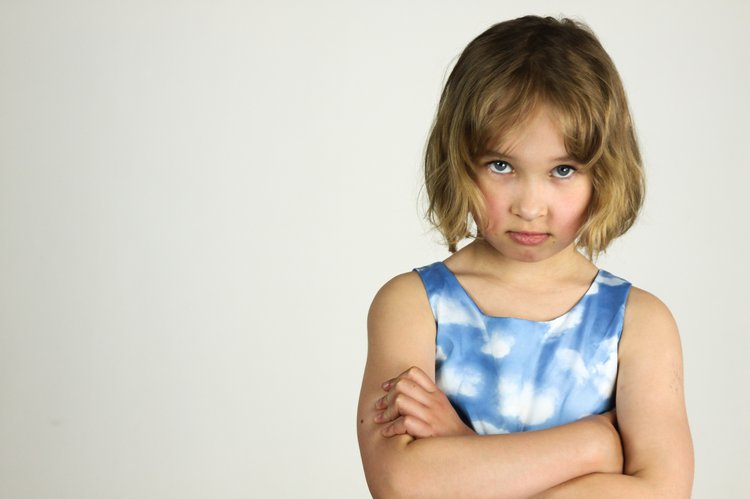 Anger is a natural emotion that has both positive and negative qualities. Excess anger can lead to high blood pressure and increased pulse rate, which can be damaging to one's physical, mental, and emotional health.
---
The American Psychological Association defines anger as "an emotion characterized by antagonism toward someone or something you feel has deliberately done you wrong." Anger is a natural emotion that has both positive and negative qualities; excess anger can lead to high blood pressure and increased pulse rate, which can be damaging to one's physical, mental, and emotional health. On the plus side, anger can be channeled as a motivator to make one perform at a higher level.
In a report published by the Mental Health Foundation (UK) in 2008, Dr. Andrew McCulloch, Chief Executive, describes anger as 'a major social problem.' Statistics indicate that about 33% of adult psychotherapy cases relate, in one way or the other, to anger outbursts. In the long run, anger can potentially affect many body organs and systems, such as the cardiovascular system, causing heart disease, hypertension, and stroke; trigger autoimmune disorders like diabetes and rheumatoid arthritis; and give rise to several health conditions like fibromyalgia, irritable bowel syndrome, stomach ulcers, and body aches.
The following anger management tips may be helpful to learn how to overcome anger:
Change your position and change your thoughts:
If you are in the midst of an anger spell, then break free and suddenly move out of the physical position you were in. Change the topic of conversation randomly or think about a movie that made you smile.
Think positively and rationally:
Be an optimist and eliminate the darkness around you. Try to get an unbalanced and fair perspective of the situation.
Forgive:
Do not let negative thoughts harbor in your mind for long periods of time. Forgive, let go of yourself, and release your tension. It is also alright to take at least a partial blame for the situation.
Find a support group:
Talk to others about your anger, especially those whom you have identified as having a brighter outlook.
Meditate:
Sit in silent meditation for 10-15 minutes and clear your mind. Meditation can lower stress and train your mind to focus on the essentials and what is practical. 
Practice breathing techniques, try yoga:
Yoga is basically a slow form of exercising with controlled breathing methods. Training yourself to take deep breaths when you think anger is beginning to build up within you is a great anger management technique. 
Try to laugh, have a sense of humor:
Humor that is spontaneous, unbiased, and not sarcastic can help you reduce stress. Humor can defuse any tension and turn your focus away from the issue. 
Solve problems and focus on goals:
Get the larger picture and focus on the reason for the onset of your anger and solve problems directly. 
Identify the causes, avoid or eliminate trigger:
If you have identified the potential triggers for your anger, then try to steer clear of them, when possible.
Take a break:
Getting angry or not is a choice that you can make; understand that your own consent is required for you to become angry. Find a quiet space for yourself (at home or in the office) and take a break. 
If you are unable to regularly control or overcome your anger, you need to make an effort to manage your anger in a disciplined and structured manner. Uncontrolled anger could turn argumentative, proceed to blaze into physical and mental abuse, and even lead to extreme violence. Apart from severely affecting your health, anger can cloud judgment, affect decision-making, strain interpersonal relationships, affect your academic and office performance, and also have law and order implications due to road rage or physical assault.
References:
Chida, Y., & Steptoe, A. (2009). "The association of anger and hostility with future coronary heart disease: A meta-analytic review of prospective evidence." Journal of the American College of Cardiology, 53 (11): 936-946.
McCloskey, M.S., Noblett, K.L., & et al. (2008). "Cognitive-behavioral therapy for intermittent explosive disorder: A pilot randomized clinical trial." Journal of Consulting and Clinical Psychology, 76 (5): 876-876.
http://thinksimplenow.com/happiness/15-simple-ways-to-overcome-anger/ (accessed on 12/31/2014)
http://www.pbs.org/thisemotionallife/topic/anger/what-anger (accessed on 12/31/2014)
http://www.counselling-directory.org.uk/counselloradvice9771.html (accessed on 12/31/2014)
Helpful Peer-Reviewed Medical Articles:
Averill, J. R. (2012). Anger and aggression: An essay on emotion. Springer Science & Business Media.
Thurman, R. A. (2006). Anger (Vol. 3). Oxford University Press, USA.
Goldman, D. B., & Wade, N. G. (2012). Comparison of forgiveness and anger-reduction group treatments: A randomized controlled trial. Psychotherapy Research, 22(5), 604-620.
Daganzo, M. A. A., Alampay, L. P., & Lansford, J. E. (2014). Filipino Mothers' Self-Efficacy in Managing Anger and in Parenting, and Parental Rejection as Predictors of Child Delinquency. Philippine journal of psychology, 47(2), 1.
Purcell, M. C., & Murphy, J. R. (2014). Mindfulness for Teen Anger: A Workbook to Overcome Anger and Aggression Using MBSR and DBT Skills. New Harbinger Publications.
Jäger, A., Loschelder, D. D., & Friese, M. (2016). Using Self-Regulation to Overcome the Detrimental Effects of Anger in Negotiations. Journal of Economic Psychology.
Reviewed and Approved by a member of the DoveMed Editorial Board
First uploaded: Nov. 6, 2016
Last updated: Nov. 6, 2016