How To Not Gain Weight During Winter
Last updated Feb. 13, 2017
Approved by: Krish Tangella MD, MBA, FCAP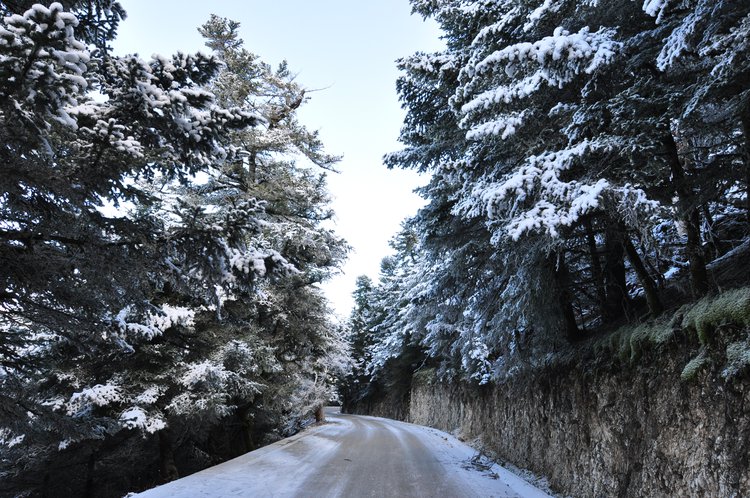 Winters can prove to be slow and uneventful for physically active individuals.
---
Winters can prove to be slow and uneventful for physically active individuals. Moreover, holidays are just around the corner and this can throw our workout and dieting routine off balance. Considering these factors, winters can be an unwelcoming time for anyone trying to get back in shape. However, you can be prepared to fight winter weight gain with these simple and effective tips.
Increase the intensity of physical activity:
The most important step to maintain optimum weight and health during winter is by setting a regular fitness schedule and abiding by it. One should include a variety of exercises ranging from low key jogging to high-intensity cardiovascular exercise like weight training, aerobics, and cycling. Even a long brisk walk of a half-an-hour duration can help you keep your weight in check by revitalizing your system and burning-off any extra calories. If you prefer to stay indoors, you can try various types of yoga and dance forms that will keep you entertained as well as physically active.
Drink in moderation:
In 2012, Scott Isaacs and his colleagues researched that more than 55% of people indulge in the harmful practices of drinking and overeating during holidays and end up gaining extra pounds. The team, which also included a panel of nutritionists, suggested that to avoid the mistake, we can practice drinking in moderation and keep ourselves well hydrated with fresh juices and smoothies. 
Choose fresh fruits and vegetables over unwanted calories:
We may be indulging in delicious desserts and fattening dishes for pleasure, but we require healthy sources of carbohydrates and proteins to keep our body functioning in a healthy manner. We can choose to indulge in healthier food options like eating smaller, but frequent meals comprising only of fresh fruits and green leafy vegetables that provide our body with the appropriate nourishment it needs. Moreover, fruits and vegetables are an active source of fibers and antioxidants that aid weight loss and make us fitter.
An increased intake of dietary protein has also been shown to decrease hunger cravings. In 2001, a research publication in the Human Kinetics Journal informed that adding more fiber in our diet helps control appetite, which ultimately keeps the winter weight in check.
Preparing a workout schedule, eating less, and keeping ourselves hydrated are the simplest yet full proof ways to be in shape this winter and to avoid winter weight gain. Hence, by taking these simple and effective measures, you can ward off those extra pounds and attain your healthiest self, even during those cold chilly months.
References:
http://www.nhsstaywell.org/health/avoiding-winter-weight-gain (Accessed on 25/1/2015)
Yanovski JA, Yanovski SZ, Sovik KN, Nguyen TT, O'Neil PM, Sebring NG, A prospective study of holiday weight gain, Featured in North England Journal of Medicine, March 2000, 23;342(12):861-7 
http://www.ndnu.edu/campus-life/files/2014/05/health-news-november-2014.pdf (accessed on 25/1/2015)
http://www.nhs.uk/Livewell/winterhealth/Pages/Avoidwinterweightgain.aspx (accessed on 25/1/2015)
http://www.bastyr.edu/news/health-tips-spotlight-1/2012/11/winter-weight-gain-health-issue (accessed on 25/1/2015)
http://preventcancer.aicr.org/site/News2?page=NewsArticle&id=13235&news_iv_ctrl=0&abbr=pr (accessed on 25/1/2015)
Helpful Peer-Reviewed Medical Articles:
Levitsky, D. A., Halbmaier, C. A., & Mrdjenovic, G. (2004). The freshman weight gain: a model for the study of the epidemic of obesity. International journal of obesity, 28(11), 1435-1442.
Yanovski, J. A., Yanovski, S. Z., Sovik, K. N., Nguyen, T. T., O'neil, P. M., & Sebring, N. G. (2000). A prospective study of holiday weight gain. N Engl J Med, 2000(342), 861-867.
Kräuchi, K., Reich, S., & Wirz-Justice, A. (1997). Eating style in seasonal affective disorder: who will gain weight in winter?. Comprehensive psychiatry, 38(2), 80-87.
Reviewed and Approved by a member of the DoveMed Editorial Board
First uploaded: Feb. 13, 2017
Last updated: Feb. 13, 2017