How Can I Prevent Gum Disease?
Last updated Nov. 16, 2016
Approved by: Krish Tangella MD, MBA, FCAP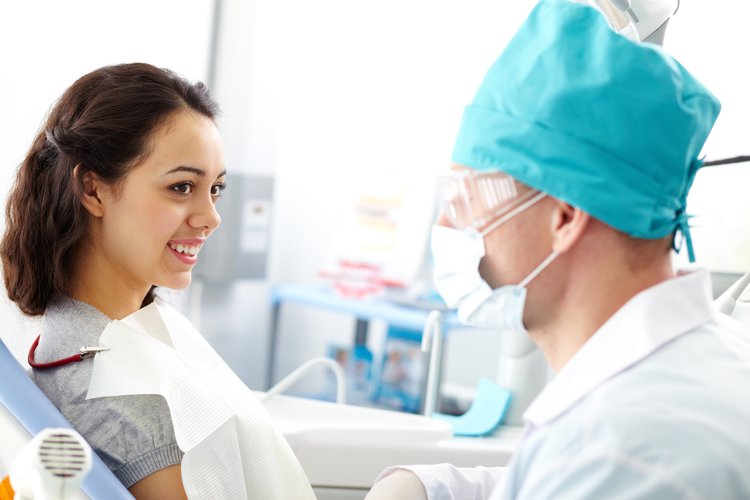 Gum disease is a common dental infection that affects the gums, teeth, and in some cases, the jaw bones.
---
Gum disease is a common dental infection that affects the gums, teeth, and in some cases, the jaw bones. The symptoms of a gum disease include bad breath, soreness, pain, inflammation, and bleeding from the gums (usually during brushing), leading to a tooth loss. The initial stage of a gum disease is manifested as gingivitis, which are swollen gums that may be observed with bad breath. If left untreated, gingivitis could become a full-blown gum disease, called periodontal disease, with the possibility of severe injury to the jaw bones holding the teeth. Another severe form of gum disease that develops suddenly is acute necrotising ulcerative gingivitis.
Gums are tissues that hold the teeth and anchor them to the bones. Sticky carbohydrate-loaded foods (such as from bread, candy, and dried fruits) form plaque that cling on to the teeth for longer time periods and eat away the outer protective layers of teeth. Also, these get wedged in between the teeth and gums, causing gum disease if they are not cleaned through proper brushing and flossing. The American Academy of Periodontology mentions that certain lifestyle choices (like diet and smoking) and uncontrollable factors, such as age and genetics, may increase one's susceptibility to periodontal disease. Apart from these, the use of certain medications, diabetes, and even hormonal changes in women may also increase one's risk.
Gum disease may be avoided or prevented through the following measures:
Regular brushing and flossing of teeth:
This can help maintain good oral hygiene and prevent the onset of diseases affecting the teeth and gums.
Avoidance of starchy and sugary foods:
Regularly consuming sticky foods that are high in sugar and starch, like sweets, candy, carbonated drinks, cakes, doughnuts, and fruit juices, are to be avoided. Such foods promote plaque formation and the build-up of tartar that are detrimental to the teeth and gums.
Use of fluoride products (like toothpaste, mouthwash, and dental gels):
The use of fluoride mouthwashes to rinse the mouth after a meal is a teeth-friendly practice. The American Dental Association (ADA) recommends the use of dental products that displays the seal of the ADA.
Periodic visits to the dentist:
This may help in detecting any dental issues, such as gum disease or tooth cavities, much earlier during their development stage. Many dentists also recommend a professional oral cleaning regularly.
Avoid smoking:
Smoking provides a conducive environment to bacteria in the mouth that cause damage to the gums and teeth, leading to a variety of dental disorders such as plaque build-up, tooth decay, and gum disease. The British Dental Health Foundation informs that in smokers, gum disease deteriorates rapidly due to changes in oral bacteria and reduced blood flow to the mouth.
References:
http://www.nhs.uk/conditions/Gum-disease/Pages/Introduction.aspx (accessed on 12/19/2014)
http://www.perio.org/consumer/prevent-gum-disease (accessed on 12/19/2014)
http://www.ada.org/~/media/ADA/Publications/Files/patient_08.ashx (accessed on 12/19/2014)
http://www.nidcr.nih.gov/oralhealth/Topics/GumDiseases/PeriodontalGumDisease.htm (accessed on 12/19/2014)
http://www.dentalhealth.org/tell-me-about/topic/caring-for-teeth/gum-disease (accessed on 12/19/2014)
Helpful Peer-Reviewed Medical Articles:
Gum, P. A., Kottke-Marchant, K., Welsh, P. A., White, J., & Topol, E. J. (2003). A prospective, blinded determination of the natural history of aspirin resistance among stable patients with cardiovascular disease. Journal of the American College of Cardiology, 41(6), 961-965.
Simpson, T. C., Needleman, I., Wild, S. H., Moles, D. R., & Mills, E. J. (2010). Treatment of periodontal disease for glycaemic control in people with diabetes. Australian Dental Journal, 55(4), 472-474.
Buglar, M. E., White, K. M., & Robinson, N. G. (2010). The role of self-efficacy in dental patients' brushing and flossing: testing an extended Health Belief Model. Patient education and counseling, 78(2), 269-272.
Mann, T., Sherman, D., & Updegraff, J. (2004). Dispositional motivations and message framing: a test of the congruency hypothesis in college students.Health Psychology, 23(3), 330.
Chapple, I. L., & Genco, R. (2013). Diabetes and periodontal diseases: consensus report of the Joint EFP/AAP Workshop on Periodontitis and Systemic Diseases. Journal of clinical periodontology, 40(s14).
Pitiphat, W., Garcia, R. I., Douglass, C. W., & Joshipura, K. J. (2002). Validation of Self‐reported Oral Health Measures. Journal of public health dentistry, 62(2), 122-128.
Reviewed and Approved by a member of the DoveMed Editorial Board
First uploaded: Nov. 16, 2016
Last updated: Nov. 16, 2016