How To Be Happy During A Weight Loss Program
Last updated March 13, 2017
Approved by: Maulik P. Purohit MD, MPH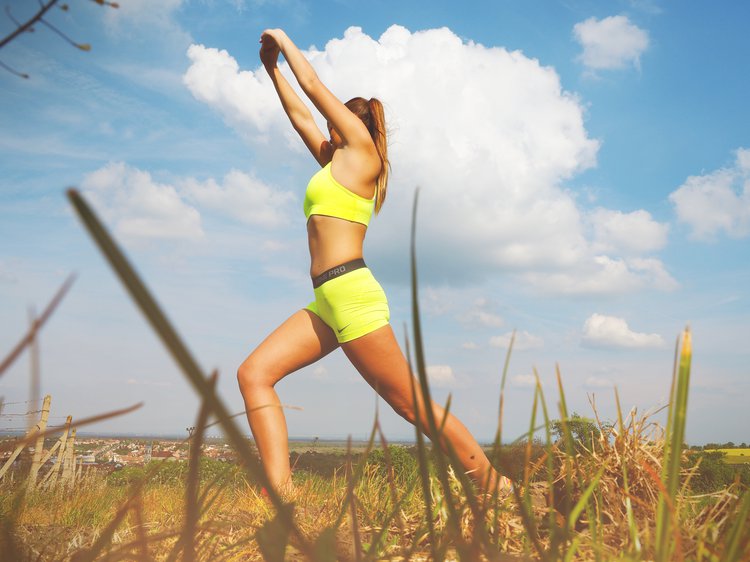 Weight loss requires patience, but a consistent positive outlook will be the most beneficial tool for motivation.
---
It is common for emotions to run wild during a weight loss program, as it can be a stressful and demanding process. You can go through periods of distress; but at the sight of positive results, these thoughts can quickly turn around. Weight loss requires patience, but a consistent positive outlook will be the most beneficial tool for motivation.
There are numerous ways that you can keep yourself in the right mindset to be happy during weight loss programs:
Recall your purpose: Remembering the benefits of why you chose to lose weight in the first place can help your weight loss motivation and make you feel happier about the process. These benefits could have been to gain more energy, fit into certain clothes, be more confident and attractive, or to have less health problems.
Ponder downsides: Evaluate the downsides of not losing weight such as less energy, health problems due to weight, or feeling less confident in yourself.
Use visuals for motivation: Post pictures, sayings, or quotes around your home or work that you find inspirational.
Love your food: Even if diet restrictions cause you to trade in the foods you love, find healthier alternatives that you like just as much. After a while, you will be more adapted to the new flavors and they will give you the same feeling you had originally.
Think about the positive results after weight loss: Visualizing the positive results can make you more motivated to make them happen. Imagine your friends and family praising you on your weight loss efforts and how great you look.
Do not let setbacks stop you: It does not matter if you ate an unhealthy food or slipped up with your diet routine one day. You should not let these setbacks stop you from losing weight in the long run. Once you forgive yourself, you will be happy about your plan to lose weight again.
Make both short-term and long-term goals: Goals are strong motivators. Write down specific, practical, and measurable goals to hold yourself accountable. Evaluate these goals often to give yourself a positive outlook on your progress of working towards them.
Rewarding yourself is good: You have worked hard and rewards are necessary to keep going with a positive attitude. Buy something small for yourself or watch your favorite movie.
Be around supporters: Surrounding yourself with the right people sets you up for success. These people can help boost your confidence, and in turn, make you happier about your diet plan.
Do not do it alone: Having a partner to lose weight with is an excellent motivator, as this person can relate to the same things you are going through. You could see more positive results quicker than if done alone.
Without being content and happy during the process, weight loss can turn out to be a massive struggle with little reward. By incorporating just a few of these suggestions into your weight loss routine, your enhanced mood will reflect these positive changes. Weight loss, healthy eating, and physical activity improve one's quality of life, which is something that you should definitely smile about.
References:
Caspero A. Finding Your Happy Weight [Internet]. Food & Nutrition; 2014 Nov 13 [cited 2015 Jan 29]. Available from: http://www.foodandnutrition.org/Stone-Soup/November-2014/Finding-your-Happy-Weight/
Physical Activity Improves Quality of Life [Internet]. American Heart Association [updated 2015 Jan 8; cited 2015 Jan 29]. Available from: http://www.heart.org/HEARTORG/GettingHealthy/PhysicalActivity/FitnessBasics/Physical-activity-improves-quality-of-life_UCM_307977_Article.jsp
Nadia N. Inspiration for Tough Times: Ideas to Inspire, Uplift, and Empower. 2013 Jan 27.
Helpful Peer-Reviewed Medical Articles:
Teixeira, P. J., Going, S. B., Houtkooper, L. B., Cussler, E. C., Martin, C. J., Metcalfe, L. L., ... & Lohman, T. G. (2002). Weight loss readiness in middle-aged women: psychosocial predictors of success for behavioral weight reduction. Journal of behavioral medicine, 25(6), 499-523.
Schwartz, M. B., & Brownell, K. D. (2004). Obesity and body image. Body image, 1(1), 43-56.
Reviewed and Approved by a member of the DoveMed Editorial Board
First uploaded: March 13, 2017
Last updated: March 13, 2017