How To Avoid Diet Soda Cravings
Last updated Jan. 5, 2017
Approved by: Maulik P. Purohit MD, MPH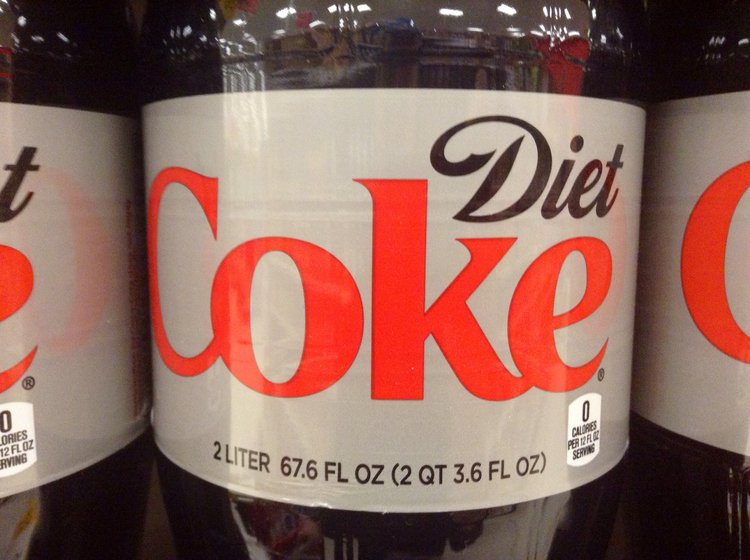 In recent years, the habit of consuming diet soda has been associated with an increased risk of type 2 diabetes, low mineral bone density in women, and stroke.
---
The advent of artificial sweeteners with greatly reduced calories may have prompted many drinkers to switch to and stick to diet sodas. Whether you are fully dependent on diet soda or not, consuming too much soda can be risky in the long run.
In recent years, the habit of consuming diet soda has been associated with an increased risk of type 2 diabetes, low mineral bone density in women, and stroke. An obesity epidemic has gathered attention in recent times. A rise in the percentage of obese individuals coincides with an increase in the usage of non-caloric artificial sweeteners such as sucralose (i.e. present in Pepsi One) and aspartame (e.g. present in Diet Soda).
A recent study, which was the largest of its kind and included almost about 60,000 post-menopausal women who were observed for about 10 years, provided a conclusion that woman drinking two diet sodas a day suffered from an increased risk of early death. The findings were brought forward by the American College of Cardiology's 63rd Annual Scientific Session in Washington, DC as reported by The University of Iowa.
Our brain reacts to artificial sweeteners in the same way it does to sugary sweets. One study found that obese individuals who opted for diet soda were more likely to take in more calories in food compared to those who consumed regular soda. Therefore, how do we stop cravings for diet soda?
The following tips may be useful:
Switch to tea: Tea can be of different taste, type, strength, and quality. Like soda, tea has various flavors. Prepare your tea and store it in your refrigerator. When you would like to normally consume a chilled can of soda, serve yourself to a cup of iced tea instead.
Try getting a natural adrenaline rush instead of a caffeine rush. When soda craving hits you, sip some water, stretch, and then set out for a jog or a brisk walk.
For many people, the most important part of soda addiction is the carbonation, which provides us with that fizzy burst with every sip. For that fizzy feel, choose carbonated water.
Juicers might be difficult to clean and handle, but this particular appliance is a wonderful kitchen staple. Soda is sweet and is available in different fruit flavors, from cherry and raspberry to lime and vanilla. Bid farewell to added sugars and chemicals and consume some whole fruit juice instead. Initially you might feel that it is not as sweet as soda. Keep at it, as you are not only kicking off a really bad habit, but also consuming more nutrients and vitamins.
The caffeine content is a major appeal and one that keeps you wanting to gulp more of it each day. Various leaves, seeds, and fruits provide caffeine. Blend a vegan drink that has energizing vitamin B whenever you are in need of a boost. Try some homemade natural drinks like coconut spirulina or an orange flax smoothie.
A study presented by American Diabetes Association a few years ago showed soda is associated with wider waists. Helen P. Hazuda, a Professor and Chief of Clinical Epidemiology at the Texas Health Science Center San Antonio`s School of Medicine, says that diet soda may have less calories, but has a wide range of health consequences.
Shunning all types of harmful beverages, like diet soda, can help you lead a life that has lower chances of developing chronic health problems and weight gain. Your best and most effective choice when it comes to beverages is filtered water.
References:
Storey ML, Forshee RA, Anderson PA. Beverage consumption in the US population. J Am Diet Assoc. 2006;106:1992–2000.
Mattes RD, Popkin BM. Nonnutritive sweetener consumption in humans: effects on appetite and food intake and their putative mechanisms. Am J Clin 
http://www.lifehack.org/articles/lifestyle/the-best-way-to-kick-the-soda-pop-habit.html (accessed on 4/2/2015)
http://www.mdanderson.org/patient-and-cancer-information/cancer-information/cancer-topics/prevention-and-screening/food/dietsoda.html (accessed on 4/2/2015)
http://www.ncbi.nlm.nih.gov/pmc/articles/PMC2892765 (accessed on 4/2/2015)
http://www.onegreenplanet.org/vegan-food/how-to-kick-that-soda-habit-with-healthy-natural-alternatives (accessed on 4/2/2015)
Helpful Peer-Reviewed Medical Articles:
Roberts, H. J. (2000). Aspartame (NutraSweet®) addiction. TOWNSEND LETTER FOR DOCTORS AND PATIENTS, 52-57.
Reviewed and Approved by a member of the DoveMed Editorial Board
First uploaded: Jan. 5, 2017
Last updated: Jan. 5, 2017