Foods That Fight and Control Arthritis
Last updated Dec. 22, 2016
Approved by: Maulik P. Purohit MD, MPH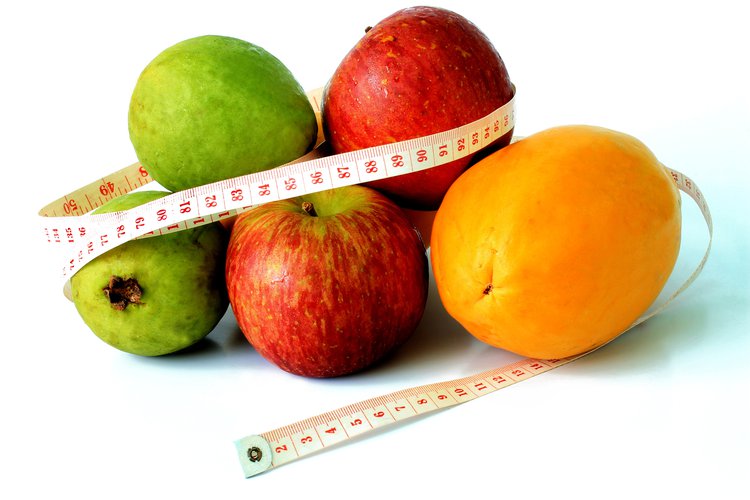 Individuals who exercise regularly, maintain a healthy body weight, and consume a balanced diet may decrease their risk of developing arthritis.
---
Arthritis is a joint disorder characterized by an abnormal inflammation affecting one or more joints within the body. Generally, arthritis increases with age. The majority of individuals who develop the condition begin experiencing pain and stiffness in the affected joint. Frequently, it is the weight-bearing joints that are affected the most, which include the back (spine), hip, and knee joints.
Arthritis is a gradually progressing disorder that typically sets in after the age of 40. There are many types of arthritis; major ones are rheumatoid arthritis, a condition that commonly affects the finger and wrist joints, and osteoarthritis, which is also known as degenerative arthritis. A common recommendation to help prevent or control the progression of arthritis is to consume a healthy diet. Individuals who exercise regularly, maintain a healthy body weight, and consume a balanced diet may decrease their risk of developing the condition.
Arthritis Research UK recommends a diet that is varied and consists of oily fish and lots of fruits and vegetables. The organization also informs that such a diet is also heart-healthy and beneficial to the blood circulatory system. However, it must be understood that consuming a healthy diet, maintaining a proper body weight, and being regularly physically active may not cure one of arthritis.
A healthy and balanced diet to fight and control arthritis should include the following: 
Foods containing omega-3 fatty acids:
These include oily fish, such as trout, sardines, and salmon, and walnuts. 
Cruciferous vegetables:
These are also called 'super vegetables' and include all green leafy vegetables belonging to the Brassicaceae family like cabbage, broccoli, cauliflower, bok choy, Brussel sprouts, etc. A study by Mayo Clinic that lasted over 11 years found that cruciferous vegetables could help prevent the onset of arthritis.
Foods with vitamin D and vitamin C:
Apart from oily fish, vitamin D is found in cereals and orange juice. Some vitamin D fortified products, like milk and bread, also help to fight arthritis. Sunlight is also a rich source for vitamin D. Vitamin C is found in most citrus fruits including pineapple and strawberries. 
Olive oil:
Olive oil contains antioxidants and has strong anti-inflammatory properties that help in the fight against arthritis. Switching to a Mediterranean diet, which is a modern nutritional diet, is beneficial. This is especially true for rheumatoid arthritis affected patients, in whom a reduction of pain and joint stiffness was noticed. In addition, incorporating olive oil into cooking is also recommended.
If you are overweight, then this should be taken into consideration when planning an arthritis diet. However, it is always beneficial to discuss any diet changes with your healthcare provider or dietician before finalizing your diet plans and goals.
References:
http://www.healthline.com/health-slideshow/8-foods-fight-arthritis#1 (accessed on 12/30/2014)
http://www.arthritisresearchuk.org/arthritis-information/arthritis-and-daily-life/diet-and-arthritis/how-can-changing-my-diet-help-my-arthritis.aspx (accessed on 12/30/2014)
Anti-inflammatory and joint protective effects of extra-virgin olive-oil polyphenol extract in experimental arthritis. Rosillo MA, Alcaraz MJ, Sánchez-Hidalgo M, Fernández-Bolaños JG, Alarcón-de-la-Lastra C, Ferrándiz ML. J Nutr Biochem. 2014 Sep 16. pii: S0955-2863(14)00170-3. doi: 10.1016/j.jnutbio.2014.07.006.
Obesity, ostearthritis and clinical treatment. Rosales Ade L, Brito NL, Frucchi R, de Campos GC, Pailo AF, de Rezende MU. Acta Ortop Bras. 2014;22(3):136-9. doi: 10.1590/1413-78522014220300679.
Helpful Peer-Reviewed Medical Articles:
Theodosakis, J., Adderly, B., Buff, S., & Fox, B. (2004). The arthritis cure: the medical miracle that can halt, reverse, and may even cure osteoarthritis. Macmillan.
Karatay, S., Erdem, T., Yildirim, K., Melikoglu, M. A., Ugur, M., Cakir, E., ... & Senel, K. (2004). The effect of individualized diet challenges consisting of allergenic foods on TNF-α and IL-1β levels in patients with rheumatoid arthritis. Rheumatology, 43(11), 1429-1433.
McDougall, J., Bruce, B., Spiller, G., Westerdahl, J., & McDougall, M. (2002). Effects of a very low-fat, vegan diet in subjects with rheumatoid arthritis. The Journal of Alternative & Complementary Medicine, 8(1), 71-75.
Stamp, L. K., James, M. J., & Cleland, L. G. (2005, October). Diet and rheumatoid arthritis: a review of the literature. In Seminars in arthritis and rheumatism (Vol. 35, No. 2, pp. 77-94). WB Saunders.
Adam, O., Beringer, C., Kless, T., Lemmen, C., Adam, A., Wiseman, M., ... & Forth, W. (2003). Anti-inflammatory effects of a low arachidonic acid diet and fish oil in patients with rheumatoid arthritis. Rheumatology international, 23(1), 27-36.
Cleland, L. G., James, M. J., & Proudman, S. M. (2003). The role of fish oils in the treatment of rheumatoid arthritis. Drugs, 63(9), 845-853.
Reviewed and Approved by a member of the DoveMed Editorial Board
First uploaded: Dec. 22, 2016
Last updated: Dec. 22, 2016