Alternative Medicine: What Is Siddha Medicine?
Last updated March 28, 2016
Approved by: Maulik P. Purohit MD, MPH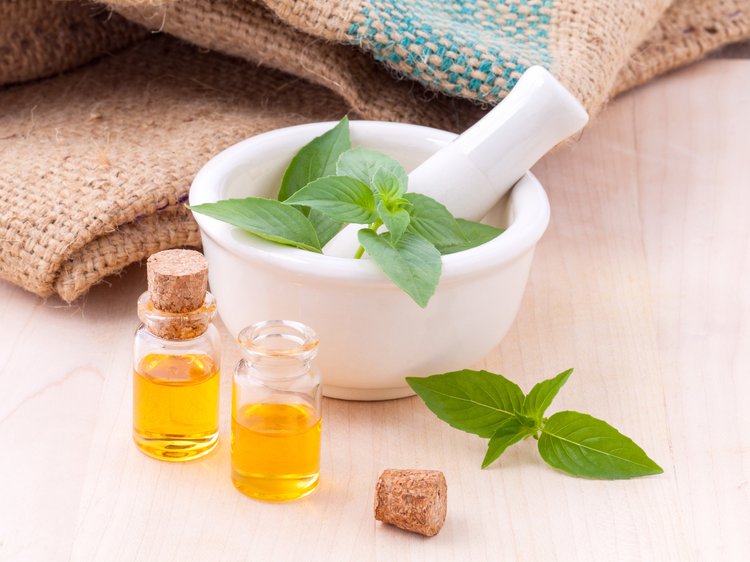 Siddha Medicine is a traditional form of South Indian medicine. It is believed to be one of the oldest forms of medical practices in the world.
---
What is Siddha Medicine?
Siddha Medicine is a traditional form of South Indian medicine. It is believed to be one of the oldest forms of medical practices in the world. Siddha originates from the Tamil word Siddhi which means achievement. The goal of Siddha medicine is to reach perfection physically, mentally, socially, morally, and spiritually.
Siddha Medicine is referred to by several other names:
The Siddha System of Medicine
Traditional Tamil System of medicine
Granny medicine
Herbal medicine
Fold medicine
History of Siddha Medicine:
The ancient Tamil civilization serves as the root of the medicine, which is believed to have originated between 10,000BC and 4,000BC. A mythical explanation for its origins is that it came from Lord Siva, who then imparted that knowledge to his wife Parvathi, who is believed to have disseminated that knowledge to Siddhars. Siddhars are the saints of ancient Tamil Nadu in India, who were believed to have attained liberation through spiritual practices.
Siddhars, also called spiritual scientists Tamil Nadu, were seen to have a more evolved consciousness that allowed them to investigate, understand, and share the relationship between man and nature. They suggested that spiritualism could lead to self-improvement, and based on this principle, established practices that eventually developed into the Siddha System. There are believed to have been 18 original Siddhars who were responsible for developing Siddha medicine throughout South India.
How does Siddha Medicine work?
Siddha medicine practitioners believe that the universe and men are made up of the five elements: earth, water, fire, air, and sky. These elements are present at varying levels in all living and nonliving organisms. They also believe that three forces (Vatham, Piththam, Kapam), made up of the five elements, control the physiological functions of the human body. According to this medicinal practice, under normal conditions (healthy state), the ratio of vatham, piththam and kapam is supposed to be 1:1/2:1/4, respectively. At the onset of disease, the level one of the forces (homours) is believed to change, causing an imbalance. The line of treatment is dictated by which force is aberrant, and by how much, within a human body.
Practitioners of Siddha medicine diagnose a patient by utilizing eight methods of inspection:
Pulse (Naadi)
Tongue (Na)
Stool (Malam)
Urine (Neer)
Touch (Thodal)
Color (Varnam) of

Speech (Kural)

Several aspects are considered before a diagnosis, to prevent misdiagnosis or incorrect treatment:
Referring to the Siddha manuscripts
Analysis of the disease
The patient's health, mental frame, age, gender, etc.
Once a diagnosis is made, the appropriate drugs are created that originate from thousands of natural resources; plant and animal products along with inorganic substances. The practitioners purify the raw drugs (herbal, metal, mineral, and animal product) to treat ailments both internally and externally, depending on the diagnosis. Siddha medicine is not only used to treat diseases but also as a preventative measure (such as through diet).  
The goal of treatment is to restore balance of the three forces in the patient. The belief is that introducing the right substance will bring the aggravated force that caused the disease back to normal and thus heal the patient.
Traditionally, practitioners of this medical form are trained in families or by different teachers, also called gurus. This form of medicine is relatively unknown to the West, mostly because the Siddha literature has not been translated from Tamil to English. Of late, Siddha medicine is being recognized as a form of alternative medicine.
Scientific evidence:
This medicine is not well known in the scientific community, and not much research has been conducted to test the validity of this ancient form of medicine. The following are some claims made by Siddha medical practitioners that have not yet been scientifically evaluated in a clinical setting:
Believed to enhance the immune system of growing children
Been reported to successfully treat a variety of skin disorders in India: psoriasis, eczema, scabies, dry skin, Dandruff, ring worm infections, premature graying hair, balding, ulcers, bed sores, gangrene, acne, warts, measles, leprosy, poisonous bites
Believed to be effective in reducing conditions associated with HIV/AIDS (palliative care)
Reported to cure HIV and other sexually transmitted diseases
Reported to cure cancer, diabetes, and other diseases
Some scientific investigations in a laboratory or clinical setting using Siddha medicine are:
An herbal medicine (Semecarpus Lehyam) used in Siddha medicine is reported to have some anti-tumor properties when tested in cell lines (in-vitro studies)
The use of Sarpagandha choorna, a mix of medicinal products, is reported to be effective in management of hysterical neurosis
The observations made in a laboratory setting may or may not translate to benefits to humans, thus validation of these claims requires further investigation. There is a possibility that research into the plants used in Siddha medicine will reveal  chemicals that are associated with the reported healing powers, to enhance our understanding of this ancient type of medicinal practice.
The risks of Siddha Medicine:
It is said that Siddha medicine is simple, safe and effective for curing chronic diseases and maintaining the body in perfect condition. However, due to a lack of scientific evaluation, this alternative therapy should not be used to replace other more established medical practices.
A word of caution:
More research needs to be conducted to investigate the effect of Siddha medicine on different medical/clinical conditions.  Please consult with your healthcare provider before initiating alternative therapies. Tell your healthcare provider about any complementary and alternative practices you use. This will help your healthcare professional evaluate the condition of your health better and take appropriate clinical steps to assist you. Full disclosure to your healthcare provider will help ensure coordinated and safe care.
Written by Monique Richards

References:
About Siddha Medicine. (n.d.). Retrieved March 22, 2016, from http://nischennai.org/siddhamedicine.html 
Thas, J. J. (2008). Siddha Medicine—background and principles and the application for skin diseases. Clinics in Dermatology, 26(1), 62-78.
Agasthya Kalari - for Siddha Treatments, Kalari Marma Treatments and offers training in Kalari strictly based on ancient scripts - located in Cochin, Kerala, India. (n.d.). Retrieved March 22, 2016, from http://www.agasthyakalari.org/html/siddha-medicine.htm
INDIAN SYSTEMS OF MEDICINE - Government of Kerala. (n.d.). Retrieved March 22, 2016, from http://www.ism.kerala.gov.in/index.php/about-sidha.html
Raum, A., Joseph, D.A., Balachandar, S., Singh, V.P. (2009) Medicinal plants from Siddha system of medicine useful for treating respiratory diseases. International Journal of Pharmaceuticals Analysis, 1(2), 20-30.
Mukherjee, P. K. (2001). Evaluation of Indian Traditional Medicine. Therapeutic Innovation & Regulatory Science, 35(2), 623-632.
Sowmyalakshmi, S., Nur-E-Alam, M., Akbarsha, M. A., Thirugnanam, S., Rohr, J., & Chendil, D. (2004). Investigation on Semecarpus Lehyam? a Siddha medicine for breast cancer. Planta, 220(6), 910-918.
Zhao, W., Zhu, L., Srinivasan, S., Damodaran, C., & Rohr, J. (2009). Identification of urushiols as the major active principle of the Siddha herbal medicine Semecarpus Lehyam: Anti-tumor agents for the treatment of breast cancer. Pharmaceutical biology, 47(9), 886-893.
Dileep, K., Tripathi, J. S., Sanjay, G., & KHVVSSN, M. INTERNATIONAL RESEARCH JOURNAL OF PHARMACY.
Torri, M. C. (2013). Perceptions of the use of complementary therapy and Siddha medicine among rural patients with HIV/AIDS: a case study from India. The International journal of health planning and management, 28(1), 63-84.
Reviewed and Approved by a member of the DoveMed Editorial Board
First uploaded: March 28, 2016
Last updated: March 28, 2016