Alternative Medicine: What Is Osteopathy?
Last updated March 22, 2016
Approved by: Maulik P. Purohit MD, MPH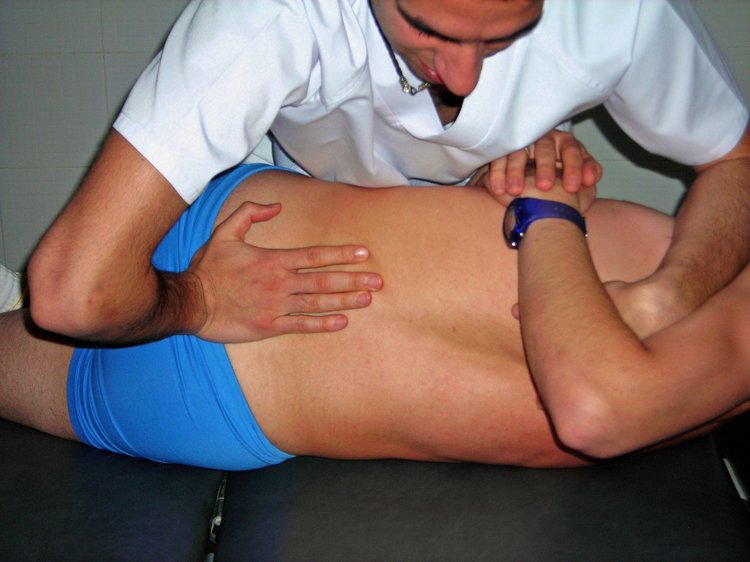 Osteopathy is a form of alternative medicine, which operates on the belief that the proper functioning of bones, muscles, ligaments, and connective tissue is key to an individual's wellbeing.
---
What is Osteopathy?
Osteopathy is a form of alternative medicine, which operates on the belief that the proper functioning of bones, muscles, ligaments, and connective tissue is key to an individual's wellbeing. Thus, managing the bones, muscle and tissue, with a range of techniques excluding drugs and surgeries, is thought to assist in the main goal of a body to heal itself.
History of Osteopathy:
An American physician, Dr. Andrew T Still, founded osteopathic medicine in the late 1800s with the belief that soft tissue and bone could be manipulated to treat many different diseases that affect organ systems.  The physician was frustrated with the medical practices being more harmful to patients than helpful. Dr. Still wanted to initiate the innate ability of a body to self-heal with a new form of medical care he termed Osteopathy, now referred to as Osteopathic Medicine. 
How does Osteopathy work?
Currently, in order to become a certified osteopathic physician, one is required to complete an accredited four-year osteopathic medical school, subspecialty training, and certification. A doctor of osteopathic medicine (D.O.) believes that illness and physical trauma are etched into the body's structure, particularly in the musculoskeletal system. By becoming highly trained in touch, an osteopath believes that he/she could diagnose a patient's ailment as well as initiate the healing process. Typically, individuals suffering from pain afflicting the musculoskeletal system are the ones who seek help from a D.O. 
The conditions for which Osteopathy is currently being used as a therapeutic option are: 
Sports injuries
Arthritis
Problems with posture
Sciatica
Lower back pain
Whiplash
Restless leg syndrome
Repetitive strain 
Osteopaths use a hands-on approach for treatment, in an attempt to manipulate the troubled area without drug or surgical intervention. They use touching, stretching, movement, and other techniques in the hopes of treating ailments in the musculoskeletal system. With these techniques, they hope to: 
Improve joint mobility
Remove muscle tension
Increase tissue's blood supply 
Some practitioners of Osteopathy claim that they can also treat conditions like migraines, digestive disorders, depression, and other conditions not directly linked to muscles, bones, and joints.
Scientific evidence:
The National Institute for Health and Care Excellence (NICE) recommends Osteopathy as a treatment for relieving persistent lower back pain, because there is strong scientific evidence of its effectiveness. 
Despite the extraordinary claims of how this therapy can heal a panoply of other diseases, it remains to be proven for the majority of them. Due to this lack of proof, this therapy should not replace conventional, proven therapies. There is limited proof of Osteopathy's effect on diseases directly linked to musculoskeletal conditions such as: 
Neck, shoulder, lower limb pain
Improving recovery after hip or knee surgery
Pain afflicting other muscle, bone, and joint 
There is no evidence to prove Osteopathy's salubrious effect on conditions that are not directly linked to the musculoskeletal system, such as:
Migraines
Painful cramps
Digestive problems
Depression
Colic
The risks of Osteopathy:
Osteopathy is generally regarded to be safe, although there may be some minor side effects such as:


Headache
Lethargy
Soreness or pain in treatment area

Spinal manipulation of the neck can be dangerous and has been linked with one of the rare, but serious, complications of this therapy:


Stroke caused by artery wall tearing 

Certain individuals should not try Osteopathy if they are at an increased risk of causing more damage, such as patients who suffer from:


Fractures
Some forms of arthritis
Blood clotting disorders
Multiple sclerosis
Cancer
A word of caution:
Please consult with your healthcare provider before initiating alternative therapies. Tell your healthcare provider about any complementary and alternative practices you use. This will help your healthcare professional evaluate the condition of your health better and take appropriate clinical steps to assist you. Full disclosure to your healthcare provider will help ensure coordinated and safe care.
Written by Monique Richards

References:
About osteopathy. (n.d.). Retrieved March 16, 2016, from http://www.osteopathy.org.uk/visiting-an-osteopath/about-osteopathy/
Osteopathy . (n.d.). Retrieved March 16, 2016, from http://www.nhs.uk/Conditions/Osteopathy/Pages/Introduction.aspx
Harrison's Principles of Internal Medicine, 19e. (n.d.). Retrieved March 16, 2016, from http://accessmedicine.mhmedical.com/content.aspx?bookid=331
What is Osteopathic Medicine? (n.d.). Retrieved March 16, 2016, from http://www.aacom.org/become-a-doctor/about-om
Doctor of osteopathic medicine: MedlinePlus Medical Encyclopedia. (n.d.). Retrieved March 16, 2016, from https://www.nlm.nih.gov/medlineplus/ency/article/002020.htm
Osteopathy . (n.d.). Retrieved March 16, 2016, from http://www.nhs.uk/Conditions/Osteopathy/Pages/Introduction.aspx 
College of Osteopathic Medicine | What is Osteopathy? (n.d.). Retrieved March 16, 2016, from http://www.lcom.org.uk/osteopathy.html
Osteopathy - safety and regulation . (n.d.). Retrieved March 18, 2016, from http://www.nhs.uk/conditions/Osteopathy/Pages/safety.aspx
Reviewed and Approved by a member of the DoveMed Editorial Board
First uploaded: March 22, 2016
Last updated: March 22, 2016