Human Interest
First Aid for Back Pain
Last updated March 5, 2018
Approved by: Krish Tangella MD, MBA, FCAP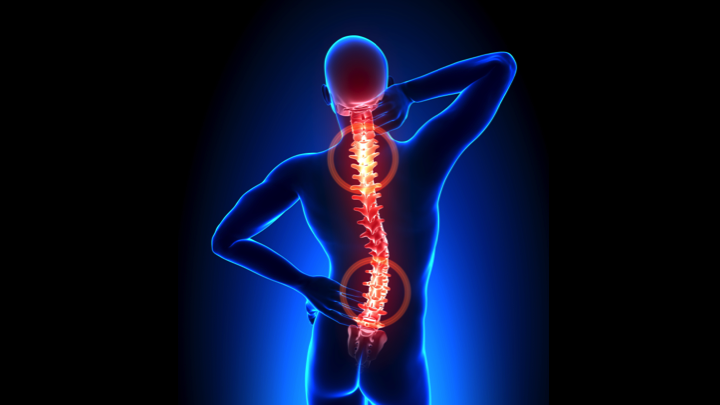 Back Pain is a feeling of discomfort and pain, which can be sudden or chronic, and most commonly felt in the lower back region.
---
What is Back Pain?
Back Pain is a feeling of discomfort and pain, which can be sudden or chronic, and most commonly felt in the lower back region. It may be dull or sharp, and localized to a small area
This common condition may be caused by a variety of factors including muscle strain (due to carrying heavy objects or sitting for long hours), bone and muscle disorders, pregnancy, etc. 
What are the Causes of Back Pain?
Factors that cause Back Pain could include:
Muscle sprain/strain is the most common cause
Osteoarthritis
Osteoporosis
Vertebral disc disease, like herniated or bulging discs
Pregnancy
Cancer
Vertebral fracture
Shingles
Inflammatory arthritis
What are the Signs and Symptoms of Back Pain?
The signs and symptoms of Back Pain may include:
Sharp or dull aching pain
The onset may be sudden
Muscle soreness and stiffness
Trouble standing up
Restricted movements at the waist
Discomfort bending forward and down
Pain in shoulder, hips, and legs
How is First Aid administered for Back Pain?
First Aid tips for Back Pain include:
Take over the counter pain medication, such as tylenol, ibuprofen, or Aleve
Reposition yourself in a position that relieves discomfort
Apply ice-pack, alternating with heating pads
Sleep on a firm or hard surface
Avoid any activity that could cause stress on the back and worsen the pain
Stretching exercises
Massage and physical therapy; by a trained professional
Seek medical attention if any warning signs, like the following are noted:
Pain is accompanied by bowel or bladder disturbances
Back Pain is accompanied by other symptoms, such as pain, tingling, weakness, or numbness in the legs
Pain is brought on by an injury, a motor vehicle accident, or a fall
Acute, worsening pain
When home remedies and therapy fail
If Back Pain is associated with abdominal pain, fever/chills, nausea/vomiting, or urinary symptoms
If you are pregnant
It is associated with a rash or any localized signs of infection, like an abscess
Who should administer First Aid for Back Pain?
The individual experiencing the Back Pain or someone near the affected person may administer First Aid.
What is the Prognosis of Back Pain?
The prognosis is dependent on the underlying cause of Back Pain, prompt medical attention, and the effectiveness of treatment.
How can Back Pain be Prevented?
A few helpful tips to prevent Back Pain:
Exercise caution while lifting or carrying heavy objects
Low-impact exercising
Warming-up and stretching oneself, before lifting any weights
Strengthening of back muscles
Follow-up with your primary healthcare provider to get appropriate lab checks,for vitamin D levels and bone density studies
Wear appropriate footwear
Take shingles vaccine, as recommended
What are certain Crucial Steps to be followed?
Recognize the warning signs and seeking immediate medical help.
What are some Useful Resources for Additional Information?
American Academy of Orthopaedic Surgeons (AAOS)
6300 North River Rd. Rosemont, IL 60018-4262
Phone: (847) 823-7186
Toll-Free: (800) 346-2267
Fax: (847) 823-8125
Email: hackett@aaos.org
Website: http://www.aaos.org
References and Information Sources used for the Article:
http://www.mayoclinic.com/health/back-pain/DS00171 (accessed on 8/20/2013)
Helpful Peer-Reviewed Medical Articles:
Frymoyer, J. W., Pope, M. H., Clements, J. H., Wilder, D. G., MacPherson, B., & Ashikaga, T. (1983). Risk factors in low-back pain. An epidemiological survey. The Journal of bone and joint surgery. American volume, 65(2), 213-8.

Frymoyer, J. W. (1988). Back pain and sciatica. New England Journal of Medicine, 318(5), 291-300.

Andersson, G. B. (1999). Epidemiological features of chronic low-back pain. The lancet, 354(9178), 581-585.

Frymoyer, J. W., & Cats-Baril, W. L. (1991). An overview of the incidences and costs of low back pain. The orthopedic clinics of North America, 22(2), 263-271.

Frymoyer, J. W., Pope, M. H., Costanza, M. C., Rosen, J. C., Goggin, J. E., & Wilder, D. G. (1979). Epidemiologic studies of low-back pain. Spine, 5(5), 419-423.

Kirkaldy-Willis, W. H., & Bernard, T. N. (Eds.). (1999). Managing low back pain. Churchill Livingstone.

Deyo, R. A., & Tsui-Wu, Y. J. (1987). Descriptive epidemiology of low-back pain and its related medical care in the United States. Spine, 12(3), 264-268.

Deyo, R. A., Mirza, S. K., & Martin, B. I. (2006). Back pain prevalence and visit rates: estimates from US national surveys, 2002. Spine, 31(23), 2724-2727.
Reviewed and Approved by a member of the DoveMed Editorial Board
First uploaded: Aug. 20, 2014
Last updated: March 5, 2018