Press release
CDC Awards Funding To Community Coalitions For Projects To Help Eliminate Racial And Ethnic Health Disparities
Last updated March 13, 2020
Approved by: Krish Tangella MD, MBA, FCAP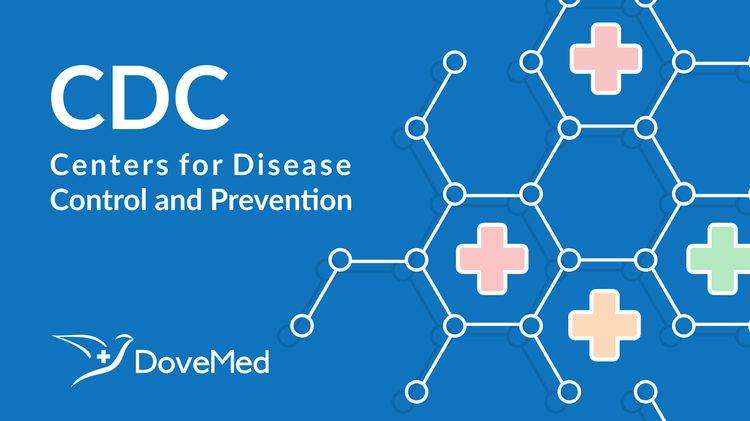 One-of-a-kind educational showcase for all ages at SciTrek
---
National women's health exhibit arrives in Atlanta
One-of-a-kind educational showcase for all ages at SciTrek
The Changing Face of Women's Health, the first major exhibition devoted exclusively to women's health issues, will open in Atlanta October 9, 1999 at SciTrek in downtown Atlanta. Atlanta is the only southern destination for this exhibit during its five-year national tour to nine major U.S. cities.
Media will enjoy a sneak preview at 10 a.m., Wednesday, October 6, and be able to interview students visiting the exhibit from North Springs High School in Sandy Spring. In addition, media will have the opportunity to interview leading health experts and representatives from national exhibit sponsors. Light refreshments will be served.
Visitors to this 3,000 square foot exhibit will learn to make better choices for a healthier life. Visitors will see the latest in modern health care advances and learn from interactive activities that enhance understanding of the female body, scientific testing and contemporary debate. Interactive computer exercises test participants' knowledge of their own risk for certain diseases.
"The Changing Face of Women's Health is a dramatic, colorful, moving portrayal of the significant achievements made in women's health and one that will inspire visitors of all ages to take charge of their health and to make positive choices for themselves and those around them," says Gwen Crider, SciTrek's President and Executive Director.
National sponsors of the exhibit are the Centers for Disease Control and Prevention, National Institutes of Health, Metropolitan Life Foundation and Pfizer Women's Health. Atlanta sponsors include WSB, Atlanta Journal - Constitution, EDS, Katherine John Murphy Foundation, and The CDC Foundation.
"CDC strongly believes it is important to provide opportunities for girls and women to learn more about how to stay healthy throughout all the stages of their lives," says CDC Director Dr. Jeffrey P. Koplan. "This exhibit educates about detection, prevention, risk, and control of disease in an enjoyable and hands-on way. I personally encourage mothers, daughters, sisters and grandmothers to explore "The Changing Face of Women's Health" exhibit to learn more about how certain health issues uniquely impact them as women. For men, the exhibit provides great information to help us better understand the health issues faced by women."
The exhibit embraces the concepts that women's health issues are created and shaped by society, biology, and personal behavior. Developers of the exhibit believe women have a high level of interest in taking charge of their own health. This proactive approach by women is changing the way health studies are conducted, the way doctors and patients relate and the way research is undertaken and interpreted.
This exhibit is the first major touring presentation dedicated solely to the latest scientific information about women's health issues. The exhibit empowers women of all ages, imparting the message that it is never too early or too late to make health changes for the better.
What You'll Learn:
Historical Landmarks in Women's Health
How Women's Health Research Affects men
Routine Tests -- Why & When
Women's Breasts, What's Normal & What's Not
True Stories from Women with Cancer
Genetic Testing & Cutting-Edge Technologies
Osteoporosis
Hormone Replacement Therapy
Menarche & Menopause
Top Causes of Death for Women
Life After a Heart Attack
Depression
Diet and Calcium
Smoking: The Biggest Risk Increaser
The Ideal Woman Over Time
Body Image & Eating Disorders
Puberty & PMS
Sexually Transmitted Infections
Women in Medicine
The Changing Face of Women's Health EXHIBIT SCHEDULE
Maryland Science Center
Baltimore, Maryland March 1999 - August 1999
Centers for Disease Control & Prevention
SciTrek Museum
Atlanta, Georgia October 1999 - December 1999
New York Hall of Science
New York, New York February 2000 - April 2000
Oregon Museum of Science & Industry
Portland, Oregon June 2000 - August 2000
Exploratorium
San Francisco, California October 2000 -December 2000
National Museum of Health & Medicine
Washington, DC February 2001 - August 2001
The Franklin Institute of Science Museum
Philadelphia, Pennsylvania October 2001 -December 2001
Museum of Science
Boston, Massachusetts February 2002 - April 2002
Museum of Science & Industry
Chicago, Illinois October 2002 -December 2002
California Science Center
Los Angeles, California April 2003 - August 2003
###
U.S. DEPARTMENT OF HEALTH AND HUMAN SERVICES
References and Information Sources used for the Article:
Materials:
Materials provided by Centers for Disease Control and Prevention (CDC). Note: Content may be edited for style and length.
Reviewed and Approved by a member of the DoveMed Editorial Board
First uploaded: March 13, 2020
Last updated: March 13, 2020