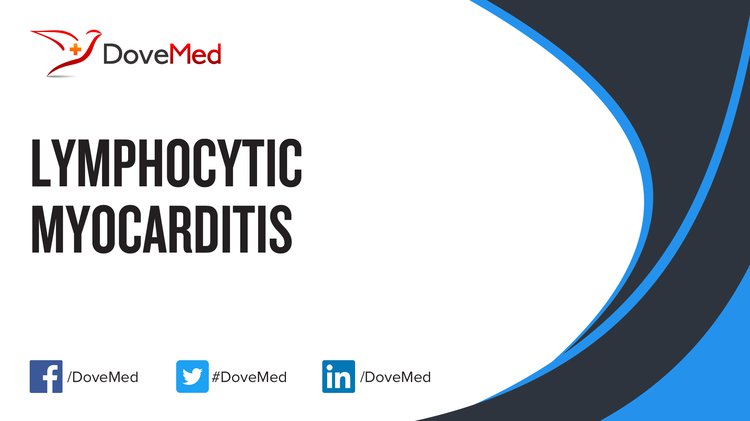 Lymphocytic Myocarditis is an immune-mediated condition causing inflammation of the heart muscles, usually after a viral (respiratory) infection. It is rare heart condition that is observed in adults.
What are the other Names for this Condition? (Also known as/Synonyms)
Fulminant Lymphocytic Myocarditis
Myocarditis of the Lymphocytic type
What is Lymphocytic Myocarditis? (Definition/Background Information)
Lymphocytic Myocarditis is an immune-mediated condition causing inflammation of the heart muscles, usually after a viral (respiratory) infection. It is rare heart condition that is observed in adults
The condition may cause chest pain, breathing issues, and congestive heart failure. Lymphocytic Myocarditis may result in complications that include arrhythmias, sudden heart failure, or buildup of fluid around the heart (pericardial effusion)
The diagnosis of Lymphocytic Myocarditis may require a thorough physical checkup by the healthcare provider, blood tests, imaging studies of the heart, and an endomyocardial biopsy
The treatment of Lymphocytic Myocarditis includes steroid therapy, management of arrhythmias using anti-arrhythmic medication, immunotherapy, and heart transplantation for severe cases
In many cases, the prognosis of Lymphocytic Myocarditis is guarded despite intensive treatment. In some individuals, the condition may be severe and lead to sudden death
Who gets Lymphocytic Myocarditis? (Age and Sex Distribution)
Lymphocytic Myocarditis is an uncommon condition that is mostly observed during adulthood
Both males and females are affected and no gender preference is observed
All races and ethnic groups are at risk and no predilection is noted
What are the Risk Factors for Lymphocytic Myocarditis? (Predisposing Factors)
The potential risk factors for Lymphocytic Myocarditis include:
Viral infection of the respiratory tract
Dengue fever and other such infections
Even though several members of a family may be occasionally affected by myocarditis, a positive family history for this heart condition is not yet reported.
It is important to note that having a risk factor does not mean that one will get the condition. A risk factor increases one's chances of getting a condition compared to an individual without the risk factors. Some risk factors are more important than others.
Also, not having a risk factor does not mean that an individual will not get the condition. It is always important to discuss the effect of risk factors with your healthcare provider.
What are the Causes of Lymphocytic Myocarditis? (Etiology)
The cause of development of Lymphocytic Myocarditis may be due to an abnormally-functioning immune system, which affects the cardiac muscles leading to inflammation of the muscles. This may occur following certain infections that include:
Respiratory (viral) infection, which is usually implicated as the cause
Other infections may also be involved including dengue fever
What are the Sign and Symptoms of Lymphocytic Myocarditis?
The signs and symptoms of Lymphocytic Myocarditis vary from one individual to another; it may be mild in some and severe in others. Following are some of the common signs and symptoms noted:
Chest pain and discomfort; acute chest pain can mimic heart attacks
Fatigue
Decreased ability to exercise, or decreased exercise tolerance
Palpitations; abnormal heart beats
Heart rhythm abnormalities (arrhythmias)
If the individual has congestive heart failure, then it can result in shortness of breath, tiredness, and swelling of the extremities
How is Lymphocytic Myocarditis Diagnosed?
A healthcare provider may use some of the following methods to diagnose Lymphocytic Myocarditis:
Complete evaluation of family (medical) history, along with a thorough physical examination, including examination of the heart
Blood tests that include:

Calcium test and vitamin D blood level test
Angiotensin-converting enzyme blood test
Erythrocyte sedimentation rate (ESR) test
C-reactive protein levels in blood
Cardiac enzyme panel test; tests for cardiac enzymes

Tissue cultures to rule-out infectious diseases
Imaging studies that include:

Chest X-ray
Doppler ultrasound: Sound waves are used to measure the speed and direction of blood flow
CT scan of the heart
Contrast-enhanced MRI scan of heart
Positron emission tomography (PET) scan

Electrocardiogram (ECG): It is used to measure the electrical activity of the heart, in case of arrhythmias
Endomyocardial biopsy: A tissue biopsy is performed and sent to a laboratory for a pathological examination. The pathologist examines the biopsy under a microscope. After putting together clinical findings, special studies on tissues (if needed) and with microscope findings, the pathologist arrives at a definitive diagnosis
A differential diagnosis may be undertaken to eliminate the following heart conditions prior to arriving at a definitive diagnosis of Lymphocytic Myocarditis:
Cardiac sarcoidosis
Giant cell myocarditis
Hypersensitivity myocarditis
Many clinical conditions may have similar signs and symptoms. Your healthcare provider may perform additional tests to rule out other clinical conditions to arrive at a definitive diagnosis.
What are the possible Complications of Lymphocytic Myocarditis?
Some potential complications of Lymphocytic Myocarditis include:
Abnormal heart rhythms and conduction disorders
Inflammation of the sac surrounding the heart (called pericarditis) and collection of fluid around the heart (called pericardial effusion)
Sudden heart failure
In some cases, the condition can result in sudden death.
How is Lymphocytic Myocarditis Treated?
Lymphocytic Myocarditis may be treated through the following measures:
Steroid therapy; prescription of anti-inflammatory drugs
For those with arrhythmias, anti-arrhythmic medication may be administered
Immunosuppressive therapy
Pacemaker and defibrillator implantation
Pericardiocentesis (removal of fluid from pericardial sac) may be performed in case of pericardial effusion
Heart transplantation, in case of severe symptoms and complications
Observation and periodic checkups to monitor the condition is recommended
How can Lymphocytic Myocarditis be Prevented?
Presently, there are no definitive preventative measures available for Lymphocytic Myocarditis
Undertaking appropriate treatment of any infection is recommended
What is the Prognosis of Lymphocytic Myocarditis? (Outcomes/Resolutions)
The prognosis of Lymphocytic Myocarditis is typically guarded, even with adequate treatment
It is known to lead to severe complications that can be fatal
Additional and Relevant Useful Information for Lymphocytic Myocarditis:
The following article link will help you understand other heart conditions:
What are some Useful Resources for Additional Information?
References and Information Sources used for the Article:
https://rarediseases.org/rare-diseases/myocarditis/ (accessed on 10/10/2018)
https://www.myocarditisfoundation.org/about-myocarditis/ (accessed on 10/10/2018)
https://www.ncbi.nlm.nih.gov/pmc/articles/PMC5706653/ (accessed on 10/10/2018)
https://www.ncbi.nlm.nih.gov/pmc/articles/PMC1426171/ (accessed on 10/10/2018)
http://mplsheartjournal.org/doi/pdf/10.21925/mplsheartjournal-D-17-00009?code=MHIF-site (accessed on 10/10/2018)
Helpful Peer-Reviewed Medical Articles:
Nigro, G., Bastianon, V., Colloridi, V., Ventriglia, F., Gallo, P., D'amati, G., ... & Adler, S. P. (2000). Human parvovirus B19 infection in infancy associated with acute and chronic lymphocytic myocarditis and high cytokine levels: report of 3 cases and review. Clinical infectious diseases, 31(1), 65-69.
Caforio, A. L., Tona, F., Vinci, A., Calabrese, F., Ramondo, A., Cacciavillani, L., ... & Angelini, A. (2009). Acute biopsy‐proven lymphocytic myocarditis mimicking Takotsubo cardiomyopathy. European journal of heart failure, 11(4), 428-431.
Tadokoro, T., Keshino, E., Makiyama, A., Sasaguri, T., Ohshima, K., Katano, H., & Mohri, M. (2016). Acute lymphocytic myocarditis with anti-PD-1 antibody nivolumab. Circulation: Heart Failure, 9(10), e003514.
Kaneko, K., Kanda, T., Hasegawa, A., Suzuki, T., Kobayashi, I., & Nagai, R. (2000). C-reactive protein as a prognostic marker in lymphocytic myocarditis. Japanese heart journal, 41(1), 41-47.
Moloney, E. D., Egan, J. J., Kelly, P., Wood, A. E., & Cooper Jr, L. T. (2005). Transplantation for myocarditis: a controversy revisited. The Journal of heart and lung transplantation, 24(8), 1103-1110.
Chau, E. M., Chow, W. H., Chiu, C. S., & Wang, E. (2006). Treatment and outcome of biopsy-proven fulminant myocarditis in adults. International journal of cardiology, 110(3), 405-406.
Munro, K., Croxson, M. C., Thomas, S., & Wilson, N. J. (2003). Three cases of myocarditis in childhood associated with human parvovirus (B19 virus). Pediatric cardiology, 24(5), 473-475.
Zeppenfeld, K., Blom, N. A., Bootsma, M., & Schalij, M. J. (2007). Incessant ventricular tachycardia in fulminant lymphocytic myocarditis: Evidence for origin in the Purkinje system and successful treatment with ablation. Heart Rhythm, 4(1), 88-91.