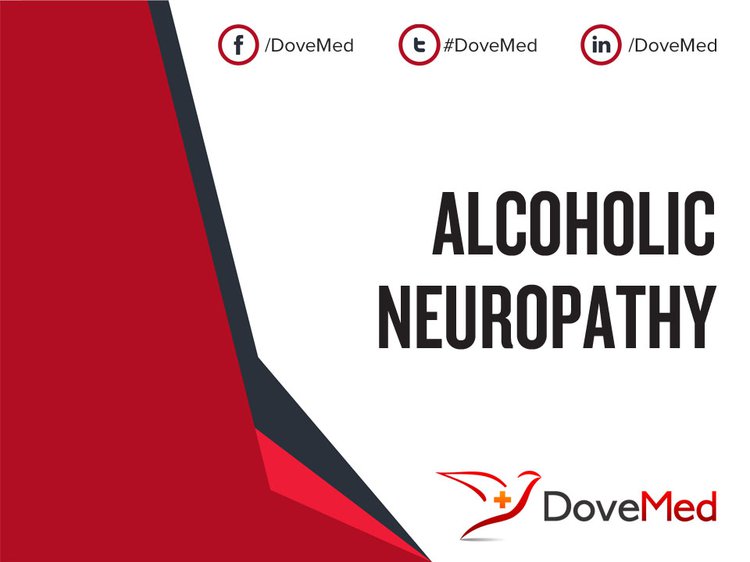 Alcoholic Neuropathy, as the name suggests, affects those who consume excessive amounts of alcohol. Though any individual consuming excess alcohol is at risk, the majority of Alcoholic Neuropathy affected individuals are men.
What are the other Names for this Condition? (Also known as/Synonyms)
What is Alcoholic Neuropathy? (Definition/Background Information)
Neuropathy is defined as a condition in which the nerves that relay information between the body's extremities and brain become damaged. Neuropathy associated with excessive alcohol use is termed Alcoholic Neuropathy
Alcoholic Neuropathy, as the name suggests, affects those who consume excessive amounts of alcohol. Though any individual consuming excess alcohol is at risk, the majority of Alcoholic Neuropathy affected individuals are men
Alcoholism and associated inadequate dietary nutrition are some known risk factors for the condition. Alcoholic Neuropathy can be caused through direct damage to the nerves by excessive and repeated alcohol use, nutritional inadequacy, and deficiency in thiamine
Nerve damage in Alcoholic Neuropathy is felt as numbness, pain, or tingling sensation in the arms and legs, as the brain struggles to communicate with the extremities. Severe and irreversible damage can be observed in some cases, which could lead to complication such as pain in the affected areas, trouble urinating, impotence in men, etc.
The healthcare provider may diagnose the condition based on a patient's physical examination, medical history, and tests to determine mineral deficiency and nerve damage in the body
Treatment options for Alcoholic Neuropathy include cessation of alcohol consumption and the use of supplement nutrients in order to reverse damage to the affected nerves, where possible
The prognosis for Alcoholic Neuropathy depends on the extent of damage to the nerves and whether the damage is reversible or not
Responsible drinking could go a long way in preventing Alcoholic Neuropathy
Who gets Alcoholic Neuropathy? (Age and Sex Distribution)
Alcoholic Neuropathy is a condition that is caused by chronic alcohol abuse; it is typically observed only in individuals who are alcoholic. The majority of these individuals (around 70%) are reported to be men
Alcoholic Neuropathy could affect alcoholics of any age. As many as 50% of long-term alcohol users are likely to develop this condition
All racial and ethnic groups are prone to this condition; this condition is observed worldwide
What are the Risk Factors for Alcoholic Neuropathy? (Predisposing Factors)
The risk factors for Alcoholic Neuropathy include:
Excessive consumption of alcohol
Inadequate nutrition, which is a common habit or feature associated with alcoholism
What are the Causes of Alcoholic Neuropathy? (Etiology)
The exact cause of Alcoholic Neuropathy is unclear.
However, the direct toxicity of alcohol to the human nerves, as well as the poor nutritional habits prevalent among alcoholics is thought to contribute to the nerve damage
Studies have shown that neither excessive alcohol use and normal nutrient levels or nutrient deficiency alone can cause Alcoholic Neuropathy
The nutrient, thiamine that is acquired from one's diet, has been determined to play a critical role in proper nerve function
What are the Signs and Symptoms of Alcoholic Neuropathy?
The signs and symptoms of Alcoholic Neuropathy are:
Numbness and tingling of the arms and legs
Pain in the muscles, such as cramps or aches (muscle pain is usually more common in the legs than the arms)
Difficulties with urination such as leaking urine and incomplete emptying of the bladder
Constipation, diarrhea, even nausea and vomiting
How is Alcoholic Neuropathy Diagnosed?
Alcoholic Neuropathy is diagnosed using the following methods:
Physical examination with study of (family) medical history including history of alcohol consumption
Thorough neurological examination
Nerve conduction studies
Liver function test
A physician may diagnose Alcoholic Neuropathy by performing a standard physical examination, while also considering the signs and symptoms of the individual. The physician may also run tests to determine if minerals and nutrients in the blood are within adequate levels. Minerals and nutrients may not be absorbed by the body from one's diet, due to excessive consumption of alcohol.
Many clinical conditions may have similar signs and symptoms. Your healthcare provider may perform additional tests to rule out other clinical conditions to arrive at a definitive diagnosis.
What are the possible Complications of Alcoholic Neuropathy?
Complications due to Alcoholic Neuropathy could include:
Disability in the affected areas
Long-term pain and discomfort
Injury to the extremities
Impotence in men
Trouble urinating
How is Alcoholic Neuropathy Treated?
The treatment measures for Alcoholic Neuropathy include:
Complete cessation of alcohol consumption
Administration of vitamin supplements
Maintaining a healthy diet routine
How can Alcoholic Neuropathy be Prevented?
Alcoholic Neuropathy can be easily prevented by stopping alcohol consumption (or drinking very moderately) and maintaining a healthy diet.
What is the Prognosis of Alcoholic Neuropathy? (Outcomes/Resolutions)
Depending on the patient's history with alcohol use and the extent to which the nerves are damaged, the existing nerve damage in Alcoholic Neuropathy can be permanent
While this nerve damage is not life-threatening, it can seriously diminish one's quality of life
Additional and Relevant Useful Information for Alcoholic Neuropathy:
The following DoveMed website link is a useful resource for additional information:
https://www.dovemed.com/health-topics/neurological-institute/
What are some Useful Resources for Additional Information?
American Academy of Neurological and Orthopaedic Surgeons
10 Cascade Creek Lane Las Vegas, NV 89113
Phone: (702) 388-7390
Fax: (702) 871-4728
Email: aanos@aanos.org
Website: http://www.aanos.org
References and Information Sources used for the Article:
"Alcohol and Alcoholism." ALCOHOLIC POLYNEUROPATHY: A CLINICAL AND EPIDEMIOLOGICAL STUDY. N.p., n.d. Web. 4 Apr. 2014. <http://alcalc.oxfordjournals.org/content/36/5/393.full>. 
"Alcoholic Neuropathy: MedlinePlus Medical Encyclopedia." U.S National Library of Medicine. U.S. National Library of Medicine, n.d. Web. 4 Apr. 2014. <http://www.nlm.nih.gov/medlineplus/ency/article/000714.htm>.
Helpful Peer-Reviewed Medical Articles:
Chopra, K., & Tiwari, V. (2012). Alcoholic neuropathy: possible mechanisms and future treatment possibilities. Br J Clin Pharmacol, 73(3), 348-362. doi: 10.1111/j.1365-2125.2011.04111.x
Koike, H., & Sobue, G. (2006). Alcoholic neuropathy. Curr Opin Neurol, 19(5), 481-486. doi: 10.1097/01.wco.0000245371.89941.eb
Kucera, P., Balaz, M., Varsik, P., & Kurca, E. (2002). Pathogenesis of alcoholic neuropathy. Bratisl Lek Listy, 103(1), 26-29. 
Kuntzer, T. (2002). [Alcoholic neuropathies and nutrients]. Rev Neurol (Paris), 158(12 Pt 1), 1236-1242. 
Mellion, M., Gilchrist, J. M., & de la Monte, S. (2011). Alcohol-related peripheral neuropathy: nutritional, toxic, or both? Muscle Nerve, 43(3), 309-316. doi: 10.1002/mus.21946
Walsh, J. C., & McLeod, J. G. (1970). Alcoholic neuropathy: An electrophysiological and histological study. Journal of the neurological sciences, 10(5), 457-469.
Bhansali, S. C., Sunder, R. R., Balananda, P., Venkateswarlu, K., & Parvathi, R. (2015). Nerve Conduction Studies in Asymptomatic Alcoholics. Journal of Medical Science and Clinical Research.
Mei, J. H., Wang, J. I., Luo, L. J., Chen, G. H., Zhang, Z. W., Pan, X. F., ... & Shao, W. (2015). [Effects of Acupuncture on Neurofunction and Neuropsychological Factors of Chronic Alcoholic Peripheral Neuropathy Patients]. Zhongguo Zhong xi yi jie he za zhi Zhongguo Zhongxiyi jiehe zazhi= Chinese journal of integrated traditional and Western medicine/Zhongguo Zhong xi yi jie he xue hui, Zhongguo Zhong yi yan jiu yuan zhu ban, 35(12), 1463-1468.