Younger And Older Patients Experience Different Symptoms From The Same Breast Cancer Drugs, Researcher Finds
Last updated Dec. 27, 2015
Approved by: Maulik P. Purohit MD, MPH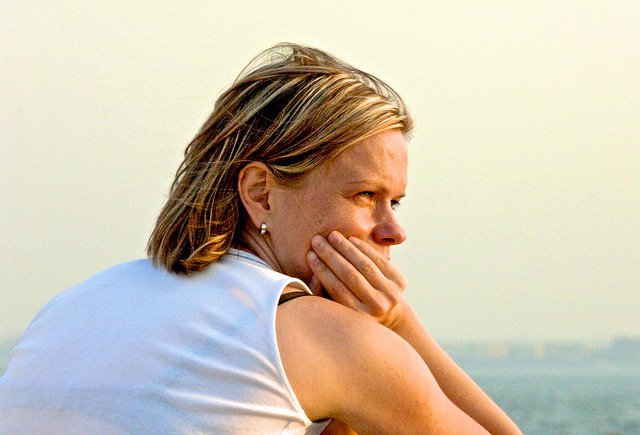 "Both of these drugs are excellent and can reduce the risk for breast cancer recurrence in postmenopausal women with DCIS that is hormone receptor positive."
---
A UCLA researcher has analyzed the long-term outcomes in postmenopausal women who took two widely used breast cancer treatments and found that although both drugs were safe and effective, and had no detrimental effect on overall quality of life, there were some differences in the type and severity of symptoms the women experienced with each treatment, and these especially differed by age.
Led by Dr. Patricia Ganz, director of the UCLA Jonsson Comprehensive Cancer Center's Prevention and Control Research program, the study examined data from 1,193 patients enrolled in a phase 3 clinical trial in which the drugs anastrozole and tamoxifen were compared in postmenopausal women with ductal carcinoma in-situ (DCIS) who underwent lumpectomy plus radiotherapy.
Ganz and her team assessed the experiences of postmenopausal women taking the drugs in terms of their physical and emotional functioning (quality of life) and various symptoms such as hot flashes, vaginal dryness, and muscle and joint aches and pains. Patients older and younger than 60 years of age were analyzed in separate groups.
The pattern and severity of side effects of the two drugs differed, Ganz said. Study participants prescribed tamoxifen complained of more severe hot flashes, while anastrozole users reported greater severity of vaginal dryness and muscle and joint pains. Hot flashes, weight problems, vaginal symptoms and gynecological symptoms were worse in women younger than 60 years than those 60 years or older, she added.
Ganz will present the findings December 11th at the San Antonio Breast Cancer Symposium, and the study will be published December 10th by the journal The Lancet.
The research also indicated that symptoms such as depression and fatigue were no different in comparison between the two drugs and did not increase in patients during the five years of treatment.
Overall quality of life and symptom data were collected at the beginning of the trial prior to randomization to the drugs, during the five years of treatment, and 12 months after treatment.
The phase 3 clinical trial, from which the UCLA researchers drew the data for their study, was conducted to determine whether anastrozole was superior to tamoxifen. Ganz also is a co-author of that research, which also was published December 10th by The Lancet.
"Both of these drugs are excellent and can reduce the risk for breast cancer recurrence in postmenopausal women with DCIS that is hormone receptor positive," said Ganz. "Physicians and patients need to use this information along with the main trial outcomes to choose the optimal treatment for each woman. This is part of personalized or precision medicine."
The above post is reprinted from materials provided by University of California, Los Angeles (UCLA), Health Sciences. Note: Materials may be edited for content and length.

Disclaimer: DoveMed is not responsible for the adapted accuracy of news releases posted to DoveMed by contributing universities and institutions.
Primary Resource:
Ganz, P. A., Cecchini, R. S., Julian, T. B., Margolese, R. G., Costantino, J. P., Vallow, L. A., ... & Gross, H. M. (2015). Patient-reported outcomes with anastrozole versus tamoxifen for postmenopausal patients with ductal carcinoma in situ treated with lumpectomy plus radiotherapy (NSABP B-35): a randomised, double-blind, phase 3 clinical trial. The Lancet.

Reviewed and Approved by a member of the DoveMed Editorial Board
First uploaded: Dec. 27, 2015
Last updated: Dec. 27, 2015