The WHO Highlights World Breastfeeding Week
Last updated Aug. 4, 2016
Approved by: Krish Tangella MD, MBA, FCAP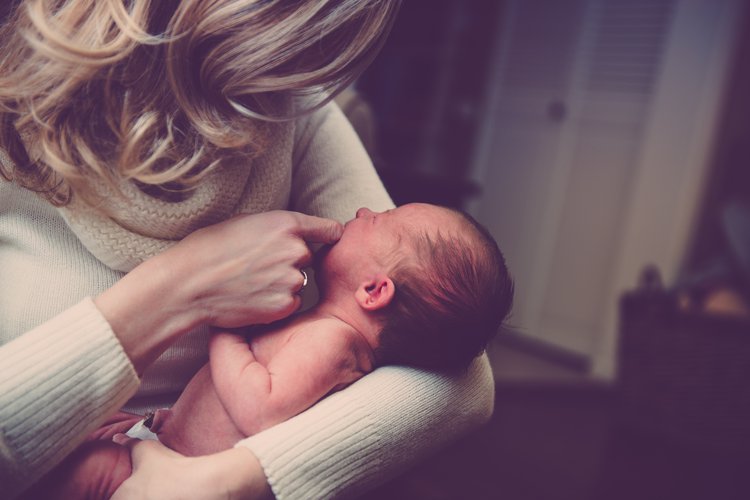 According to Dr. Shin, "breastfeeding saves lives…not only does it nourish children, but it protects them from infectious diseases and other diseases such as asthma, hypertension, cancer and cardiovascular diseases over the long term."
---
Each year, World Breastfeeding Week is observed from August 1 through August 7th. The World Health Organization highlights this observance in the Western Pacific region to identify women's rights to breastfeed their babies without restriction.
This year, the theme of World Breastfeeding Week is "supporting moms to breastfeed anytime, anywhere," which calls attention to a need for outlook shifts to foster breastfeeding-friendly cultures.
Mothers around the globe currently face several obstacles that hinder their ability to be supported to breastfeed their children safely. Several workplaces lack sufficient space for mothers to breastfeed their children. Although 17 countries offer paid maternity leave, the reality is that only 2 of them meet the minimum time frame of at least 14 weeks. This duration is suggested by the International Organization Maternity Protection Convention of 2000. In addition, the lack of appropriate public spaces for breastfeeding and significant disapproval amongst the community has made public breastfeeding challenging for mothers on the go.
"All governments should uphold the right of every mother to breastfeed and of every child to be breastfed by strengthening workplace legislation and regulation," according to Dr Shin Young-soo, who is the World Health Organization's Regional Director for the Western Pacific.  She also mentions "they should ensure that health systems and workers support the initiation and maintenance of breastfeeding, and engage communities to provide peer support."
According to Dr. Shin, "breastfeeding saves lives…not only does it nourish children, but it protects them from infectious diseases and other diseases such as asthma, hypertension, cancer and cardiovascular diseases over the long term."
However, it is indicated that in the Western Pacific Region, there is a large disconnect between what is required and what is actually practiced. According to recent studies, only 31% of babies in this region are exclusively breastfed the first 6 months of their life, with only 1 in 4 infants having breastmilk up until at least their 2nd birthday. 
The WHO endorses exclusive breastfeeding for six months, then continued breastfeeding with other suitable complementary feeding for at least 2 years.  It is the best source of nourishment for infants, as it provides comprehensive nutritional and hydration needs of infants during their first 6 months. The WHO recommends immediate breastfeeding within an hour of birth, exclusive breastfeeding during the first 6 months, feeding the child as often as it is hungry, and omitting the use of bottles, pacifiers, or teats.   
In order for the WHO to succeed in its goal of increasing breastfeeding rates to 50% during the first 6 months of life by 2025, the organization urges mothers and future mothers to commit to breastfeeding and for society to adapt to a changing world and become more accepting of a mother's need to breastfeed her child, anywhere and anytime.
Primary Reference
(2016 Aug 1). WHO marks World Breastfeeding Week, calls for the right of all women to breastfeed anytime, anywhere. Retrieved from http://www.wpro.who.int/mediacentre/releases/2016/20160801/en/
Additional Reference
(2014). Breastfeeding: A winning goal for life. Retrieved from http://iris.wpro.who.int/bitstream/handle/10665.1/11726/wpro_breastfeeding_obstacles_eng.pdf?ua=1&ua=1
Reviewed and Approved by a member of the DoveMed Editorial Board
First uploaded: Aug. 4, 2016
Last updated: Aug. 4, 2016