Wearing A Helmet Tied To Riskier Decision Making
Last updated Jan. 29, 2016
Approved by: Krish Tangella MD, MBA, FCAP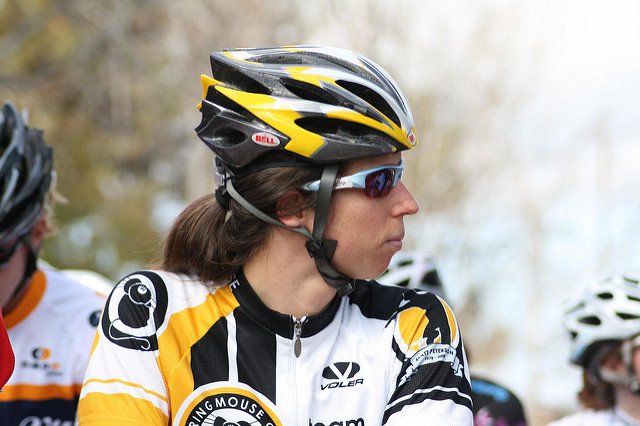 "All this is not to say that people shouldn't wear safety equipment, but rather to say that the whole topic is far more complicated than most people think," Gamble adds. "We need to be mindful of the unintended consequences which might exist and not just apply 'common sense' when it comes to addressing safety concerns."
---
Individuals wearing a bicycle helmet as part of an experiment reported greater sensation seeking and engaged in more risk taking than those wearing a baseball cap, according to research published in Psychological Science, a journal of the Association for Psychological Science.
The results suggest that wearing a helmet may have complex and even unintended consequences on the wearer's judgment and decision making.
For the study, psychological scientists Tim Gamble and Ian Walker of the University of Bath in the UK used a computer-based simulation to measure sensation-seeking behavior and analyze risk taking in adults ranging in age from 17 to 56 years old.
Under the pretense of an eye-tracking experiment, the researchers split the 80 study participants into two groups: half wore a bicycle helmet and half wore a baseball cap. Individuals were tasked with inflating an on-screen animated balloon while wearing either the cap or the helmet, which they were told was just there to support an eye-tracking device.
Each inflation of the balloon earned participants fictional points and they were told at any stage they could 'bank' their earnings. If they inflated the balloon to the point of bursting, however, all earnings would be lost. Over 30 trials, the researchers tested each individual's propensity to keep on inflating the balloon as a measure of their risk taking, comparing those wearing a cap with those wearing a helmet.
The findings revealed that helmet-wearing participants took greater risks, and reported higher levels of sensation seeking, than did those who wore a baseball cap, despite the fact that the type of headgear was not related in any way to actual outcomes on the task.
"The helmet could make zero difference to the outcome, but people wearing one seemed to take more risks in what was essentially a gambling task," explains Walker. "The practical implication of our findings might be to suggest more extreme unintended consequences of safety equipment in hazardous situations than has previously been thought."
The findings need to be replicated in real-life settings to know exactly how far they extend, but they suggest that wearing protective equipment might have unintended consequences on people's risk-related decision making and behavior.
"Several studies in the past have looked at so-called 'risk compensation', suggesting that people might drive differently when wearing seatbelts, or make more aggressive American football tackles when wearing helmets," Walker says. "But in all those cases, the safety device and the activity were directly linked – there's a certain logic to sports people being more aggressive when wearing equipment that is specifically intended to make their sport safer. This is the first suggestion that a safety device might make people take risks in a totally different domain."
"All this is not to say that people shouldn't wear safety equipment, but rather to say that the whole topic is far more complicated than most people think," Gamble adds. "We need to be mindful of the unintended consequences which might exist and not just apply 'common sense' when it comes to addressing safety concerns."
"If feeling protected does make people generally more reckless – which is what these findings imply – then this could affect all sorts of situations, perhaps even how soldiers make strategic decisions when wearing body armor," says Gamble. "This all suggests that making people safe in dangerous situations isn't a simple issue, and policy makers need to remember this. Countries that have tried to solve the issue of cycling safety by making bicycle helmets compulsory, for example, might want to ask whether this is really the right approach for making people safe."
The above post is reprinted from materials provided by Psychological Science. Note: Materials may be edited for content and length.
Disclaimer: DoveMed is not responsible for the adapted accuracy of news releases posted to DoveMed by contributing universities and institutions.
Primary Resource:
Gamble, T., & Walker, I. (2016). Wearing a bicycle helmet can increase risk taking and sensation seeking in adults. Psychological science, 0956797615620784.

Reviewed and Approved by a member of the DoveMed Editorial Board
First uploaded: Jan. 29, 2016
Last updated: Jan. 29, 2016