Want to Woo a Woman? Feed Her First, Says Study
Last updated Aug. 21, 2015
Approved by: Maulik P. Purohit MD, MPH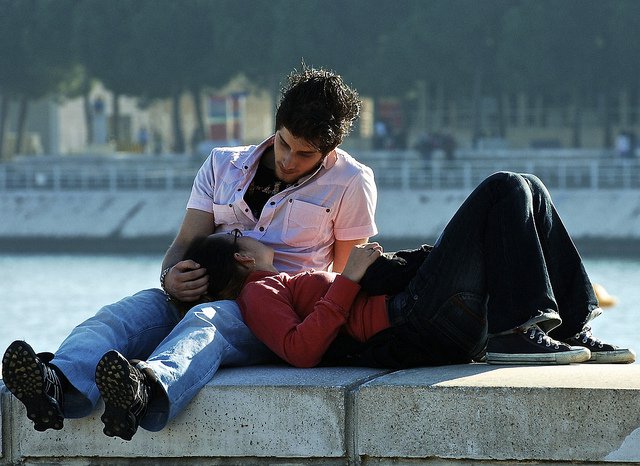 "This data suggests that eating may prime or sensitize young women to rewards beyond food. It also supports a shared neurocircuitry for food and sex."
---
Scientists from Drexel University report using functional Magnetic Resonance Imaging (fMRI) studies that women respond to romantic cues better on a full stomach.
The human brain is known to be receptive to food cues, which activate the reward zones. Under normal conditions, the functions of hunger and satiation are well controlled. In obese individuals, the ability to control hunger and oppose the expected reward is reported to be impaired. Apart from hunger and satiety, intense romance in humans is considered a developed form of the "attraction system" observed in birds and mammals, which is also associated with the dopaminergic reward system of the brain.
The study being reported here examined the brains of women in how they responded to romantic cues in states of hunger and satiety. The participants were all young women who were categorized into historical dieters (HD) and non-dieters (ND). Previously, the research team had reported that the HD participants showed a higher degree of brain activation in the reward-related regions when compared to the ND group following a food cue. This pattern is observed in obesity.
Following up on their previous findings, the scientists examined if the HD and ND groups showed a differential response to romantic and neutral cues and whether hunger status played a role in their response. The women were shown romantic and neutral photographs and the activity of their brains was recorded by performing fMRI. The results showed that:
Both the HD and ND groups were more responsive to romantic cues in a fed state than when they were hungry.

A greater brain activity was observed in the reward-related neural regions following a romantic cue.

The HD group's brain neural activity was more responsive in an area known as the superior frontal gyrus, when compared to the ND group (This was the same region that showed higher activity in the previous study with tasty food cues in the HD group).
Dr. Alice Ely, the lead author of the study, said to Drexel News, "This data suggests that eating may prime or sensitize young women to rewards beyond food. It also supports a shared neurocircuitry for food and sex."
"The pattern of response was similar to historical dieter's activation when viewing highly palatable food cues, and is consistent with research showing overlapping brain-based responses to sex, drugs and food," adds Dr. Ely.
Men, please take note: women respond better to romantic cues on a full stomach.
Written by Mangala Sarkar, Ph.D.
Primary References
Ely, A., Childress, A., Jagannathan, K., & Lowe, M. (2015). The way to her heart? Response to romantic cues is dependent on hunger state and dieting history: An fMRI pilot study. Appetite, 95, 126-131.
The Way to a Woman's Heart is Through Her Stomach, Too. (2015, August 13). Retrieved August 17, 2015, from http://newsblog.drexel.edu/2015/08/13/the-stomach-is-the-way-to-a-womans-heart-too/
Additional References
Volkow, N., Wang, G., & Baler, R. (2011). Reward, dopamine and the control of food intake: Implications for obesity. Trends in Cognitive Sciences, 15(1), 37-46.
Fisher, H., Aron, A., & Brown, L. (2006). Romantic love: A mammalian brain system for mate choice. Philosophical Transactions of the Royal Society B: Biological Sciences, 361(1476), 2173-2186.
Ely, A., Childress, A., Jagannathan, K., & Lowe, M. (2014). Differential reward response to palatable food cues in past and current dieters: A fMRI study. Obesity, 22(5), E38-45.
Reviewed and Approved by a member of the DoveMed Editorial Board
First uploaded: Aug. 21, 2015
Last updated: Aug. 21, 2015