Want To Feel Inspired? Wash Dishes, Says Study
Last updated Oct. 10, 2015
Approved by: Krish Tangella MD, MBA, FCAP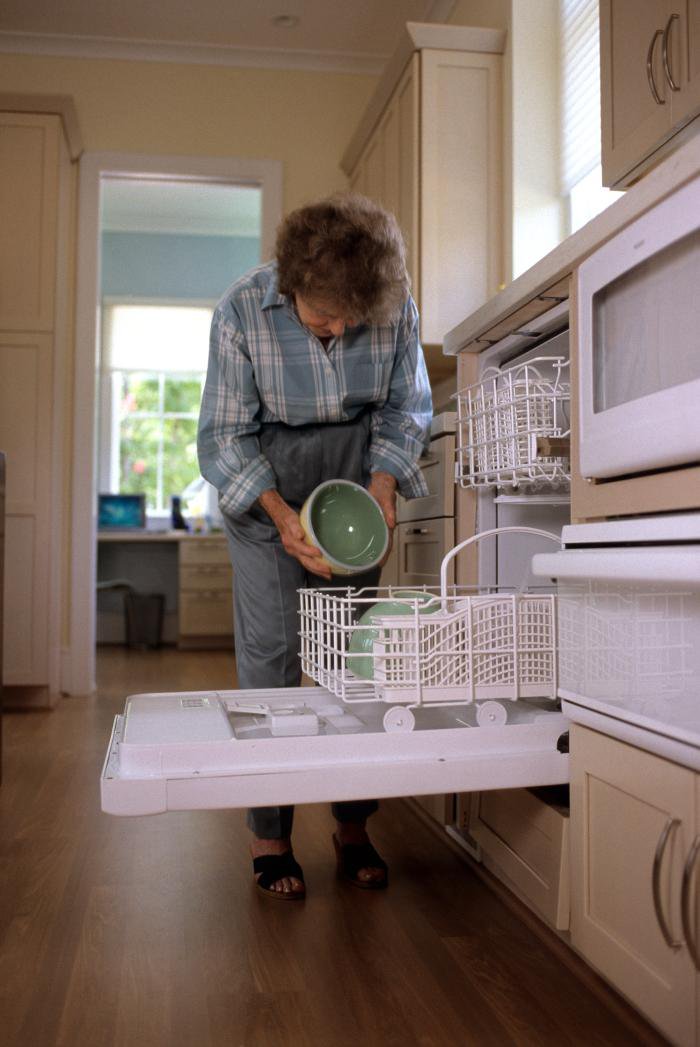 "Prepare the water, making sure you use the correct water temperature. Add dish soap and the water will be ready to begin dish washing. Wash the lightest soiled items first, usually including glasses, cups, and flatware."
---
Scientists from Florida and Utah in the USA conclude from a recent investigation that washing dishes in a "mindful" manner was offered therapeutic advantages to the participants.
Meditation is the practice of concentration involving both the mind and body. It is the practice of attaining a state of calmness of mind through various methods. The calming of the mind, in turn, is believed to help bring physical and psychological balance, leading to overall health and wellbeing.
Of the several types of meditation known, the "mindfulness" kind is fast gaining momentum as being very effective. In "mindfulness" meditation, an individual could concentrate on something, such as walking and breathing, and still be aware of his/her feelings and surroundings. This is believed to bring about clarity of thought and calmness to the individual. Indeed, studies have shown that the "mindfulness" type of meditation reduces stress and anxiety, improves sleep, and helps one deal with depression.
In this line of research, the current study looks at an ordinary household chore of dishwashing as a therapeutic activity. For this preliminary investigation, 51 undergraduate students were enrolled to wash dishes and were randomly divided into two groups. One group was given a short passage on dishwashing to read, part of which is reproduced below from the article:
"Prepare the water, making sure you use the correct water temperature. Add dish soap and the water will be ready to begin dish washing. Wash the lightest soiled items first, usually including glasses, cups, and flatware."
The other group was requested to read a passage on "mindfulness," reproduced partially below from the article:
"While washing the dishes one should only be washing the dishes. This means that while washing the dishes one should be completely aware of the fact that one is washing the dishes. At first glance, that might seem a little silly. Why put so much stress on a simple thing? But that's precisely the point. The fact that I am standing there and washing is a wondrous reality. I'm being completely myself, following my breath, conscious of my presence, and conscious of my thoughts and actions. There's no way I can be tossed around mindlessly like a bottle slapped here and there on the waves."
All participants responded to a questionnaire before and after dishwashing on psychological wellbeing, "mindfulness," positive and negative effects, and a single question on their enjoyment in washing dishes. Engaging in "mindful" dishwashing resulted in:
A significant reduction in nervousness.

A significant increase in feeling "inspired."

A modest decrease in negative affect.

An influenced the perception of time ("The mindful" group thought they were engaged longer in the task while in reality they were not) suggesting total involvement with the task.
In the authors' words, "Implications for these findings are diverse and suggest that mindfulness as well as positive effects could be cultivated through intentionally engaging in a broad range of activities." 
The research implies that one could essentially cultivate the habit of meditating while doing everyday tasks and being completely involved in them, thereby gaining a sense of wellbeing and positive attitude towards life. 
Written by Mangala Sarkar, Ph.D.
Primary References
Hanley, A., Warner, A., Dehili, V., Canto, A., & Garland, E. (2015). Washing Dishes to Wash the Dishes: Brief Instruction in an Informal Mindfulness Practice. Mindfulness, 6(5), 1095-1103.
DoveMed Resource
Meditation and Its Potential Health Benefits. (n.d.). Retrieved October 5, 2015, from http://www.dovemed.com/healthy-living/meditation-and-its-potential-health-benefits/  
Reviewed and Approved by a member of the DoveMed Editorial Board
First uploaded: Oct. 10, 2015
Last updated: Oct. 10, 2015