Study Identifies Brain Connections Linked To Positive Traits In Humans
Last updated Oct. 2, 2015
Approved by: Maulik P. Purohit MD, MPH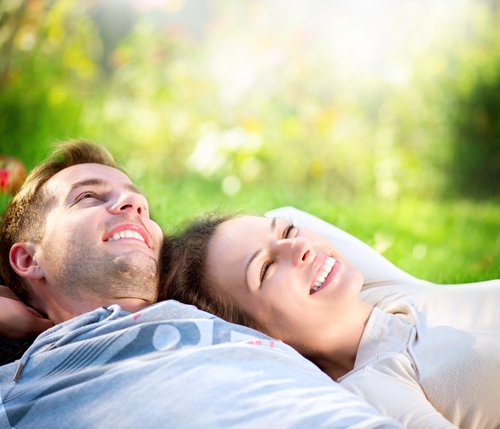 "It may be that with hundreds of different brain circuits, the tests that are used to measure cognitive ability actually make use of different sets of overlapping circuits."
---
Scientists from the United Kingdom and the USA report that a person's positive and negative traits lie on a single axis in the brain, and the connections the axis makes are significantly different in people with positive and negative traits.
Ever since it was shown that Magnetic Resonance Imaging (MRI) could be applied to medicine, the field has exploded with new discoveries and variations to the basic technique. Because MRI does not use radiation, it enables researchers to study the brain in real time (as it responds to cues or feels a variety of emotions), and forms a branch of MRI science known as the functional MRI or fMRI.
The fMRI, along with diffusion MRI (dMRI) and structural MRI could give information on brain connectivity, and form the basis of the "Human Connectome" project. A "Connectome" is a map of nerve connections in the brain, which when accomplished in healthy adults, could give a yardstick against which diseases affecting the brain could be compared. The Human Connectome project was initiated to understand the human brain in health and disease.
Data collected from the Human Connectome project was used for the current study. Brain connections from 461 study subjects in 200 brain regions were mapped. The lead author of the study, Professor Smith (Oxford University Center for functional MRI of the brain, UK), says in the Oxford University News, "You can think of it as a population-average map of 200 regions across the brain that are functionally distinct from each other."
Following the mapping, the team looked at how the 200 regions communicated with each other in each participant. This formed a "connectome" for the 461 individuals. The researchers then correlated 280 behavioral and demographic measures with the connectome. The results showed the following:
A strong correlation existed between a participant's connectome and his/her behavioral and demographic measures.

Individuals on one end of the axis scored highly on memory, vocabulary, sustained attention, education, income, and contentment with life, which are considered to be positive traits.

Individuals at the other end of the axis scored highly on anger, breaking rules, drug or alcohol problems, and poor quality of sleep, which are considered to be negative traits.
Some questions that arise from the study include:
Are the intelligence-related criteria tested in the study correlated at the brain circuitry level?

Could connectomes be used to differentiate a normal brain from one that has the potential for behavioral issues?
"It may be that with hundreds of different brain circuits, the tests that are used to measure cognitive ability actually make use of different sets of overlapping circuits," says Dr. Smith. He continues, "We hope that by looking at brain imaging data we'll be able to relate connections in the brain to the specific measures, and work out what these kinds of test actually require the brain to do."
Written by Mangala Sarkar, Ph.D.
Primary References
Smith, S., Nichols, T., Vidaurre, D., Winkler, A., Behrens, T., Glasser, M., . . . Miller, K. (2015). A positive-negative mode of population covariation links brain connectivity, demographics and behavior. Nature Neuroscience. doi:10.1038/nn.4125
Particular brain connections linked to positive human traits | University of Oxford. (n.d.). Retrieved September 29, 2015, from http://www.ox.ac.uk/news/2015-09-28-particular-brain-connections-linked-positive-human-traits
Additional References
The Brain Preservation Foundation – Connectome. (n.d.). Retrieved September 29, 2015, from http://www.brainpreservation.org/content-2/connectome/
The Human Connectome Project. (n.d.). Retrieved September 29, 2015, from http://www.humanconnectome.org
Reviewed and Approved by a member of the DoveMed Editorial Board
First uploaded: Oct. 2, 2015
Last updated: Oct. 2, 2015