Study: Become Bilingual, Delay Dementia
Last updated June 2, 2016
Approved by: Krish Tangella MD, MBA, FCAP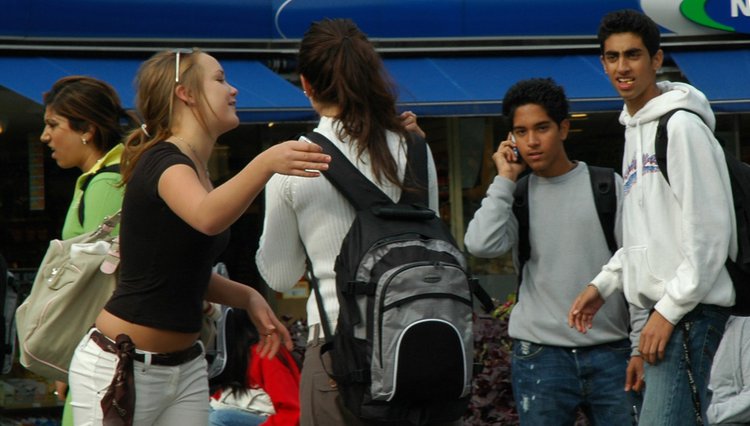 "The constant need in a bilingual person to selectively activate one language and suppress the other is thought to lead to a better development of executive functions and attentional tasks with cognitive advantages being best documented in attentional control, inhibition, and conflict resolution."
---
A study published the American Academy of Neurology looked at the relationship between knowing more than one language and the onset of dementia in a population of the Hyderabad area in the state of Andhra Pradesh, India. The scientists compared the times of onset of Alzheimer's disease (AD) , frontotemporal dementia (FTD) and vascular dementia (VaD) in monolingual, bilingual and multilingual sub-populations. The study concluded that knowing more than one language delayed the onset of dementia by 4.5 years.
Researchers compiled the records of 648 patients with dementia within a population to for this study, to reduce the chances of other variables, such as environment, influencing the results. For this investigation, scientists recorded the age of onset of first symptoms and compared that age to the
Patients' level of education,

Occupation,

Some languages spoken.

The results of the analyses show that:
Of the 648 study subjects, 391 patients were bilingual.

No differences were seen in the severity or duration of dementia in those that spoke between two and four languages, contrary to other studies.

In the illiterate cohort (those with no formal education) there was a significant delay of 6 years in the bilingual versus monolingual patients.

Although there was a 4-year delay in the literate versus illiterate subject groups, adjusting for other variables led the researchers to believe that "education was not independently associated with the age at onset of dementia."

The authors state, "The constant need in a bilingual person to selectively activate one language and suppress the other is thought to lead to a better development of executive functions and attentional tasks with cognitive advantages being best documented in attentional control, inhibition, and conflict resolution." These functions are typically the first to deteriorate in early dementia stages. Thus, the delay in dementia may be related to, "the protection from the decline of attention and executive functions, as observed in normal aging."
This study indicates that neural mechanisms of language and dementia need to be investigated in detail. Perhaps a therapy can be created to mimic this neural pathway to not only delay but prevent dementia. Also, it is unknown if certain combinations of languages more efficiently delay dementia.
In the meantime, it might be worthwhile to learn another language.
Written by Monique Richards
Primary Reference:
Alladi, S., Bak, T. H., Duggirala, V., Surampudi, B., Shailaja, M., Shukla, A. K., . . . Kaul, S. (2013). Bilingualism delays age at onset of dementia, independent of education and immigration status. Neurology, 81(22), 1938-1944.
DoveMed Resources:
http://www.dovemed.com/alzheimers-disease-ad/
http://www.dovemed.com/dementia-nos/
Additional Reference:
Chertkow, H., Whitehead, V., Phillips, N., Wolfson, C., Atherton, J., & Bergman, H. (2010). Multilingualism (But Not Always Bilingualism) Delays the Onset of Alzheimer Disease: Evidence From a Bilingual Community. Alzheimer Disease & Associated Disorders, 24(2), 118-125.
Reviewed and Approved by a member of the DoveMed Editorial Board
First uploaded: June 2, 2016
Last updated: June 2, 2016