Statin Therapy and the Development of Diabetes
Last updated May 16, 2015
Approved by: Maulik P. Purohit MD, MPH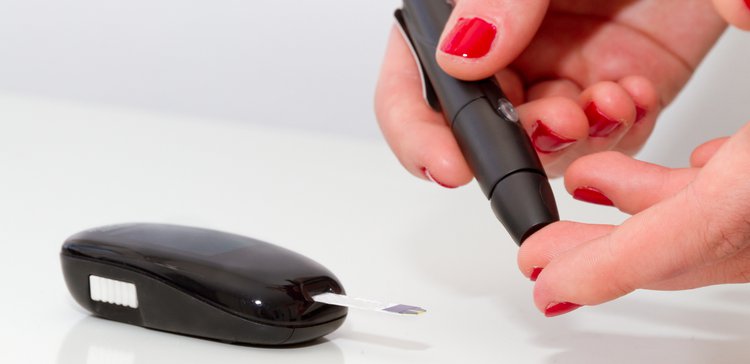 A slight raise in blood sugar has been observed in statin therapy. Studies have been conducted to determine if this increases the risk of developing diabetes.
---
Recently, the US Food and Drugs Administration (FDA) stated that statins may increase the risk of developing type 2 diabetes. The FDA has also expanded the advice on the use of statins to include memory loss, liver problems, and muscle weakness.
This article is an attempt to look carefully at the claim by various sources, including the FDA, that statins increase the risk of type 2 diabetes. For this purpose, a review article, compiled by two physicians, Dr. Shaw and Dr. Goldfine, has been chosen as the primary reference.
Worldwide, the use of statins has been on the rise. One estimate states that it could soon cross one billion people who would be at risk of cardiovascular diseases and therefore, prime candidates for statin use.
Statins, basic information:
·    Medication used to treat high cholesterol by acting as an inhibitor on a crucial step in Low-Density Lipoprotein (LDL) cholesterol formation (LDL is considered the bad cholesterol, and its accumulation could lead to atherosclerosis.)
·      Dramatically decreases the risk of cardiovascular events such as heart attack, stroke, and heart failure
·      Anti-inflammatory
·      Improves the health of blood vessels
Diabetes mellitus (or diabetes):
·      A chronic disease related to the body's inability to properly use sugar present in food
·      There is insufficient insulin production; thus, sugar is left unutilized and results in elevated blood glucose
·      Three major types: Type 1, Type 2, and gestational diabetes
A slight raise in blood sugar has been observed in statin therapy. Studies have been conducted to determine if this increases the risk of developing diabetes. In one study quoted in the review article being discussed here, an experimental group took stain while the placebo group took an identical pill, except it contained no statin. Compared to the placebo group, the experimental group:
·      had 27% more patients diagnosed with diabetes
·      had about a 50% and a 20% decrease in cardiac disease and death,  respectively 
Despite this study, there is not a 27% chance of developing diabetes when taking statins. This is because some patients in the placebo group were diagnosed with diabetes during the course of the study as well. Although this article has deduced a relationship between statin treatment and the development of diabetes, the analyses of other studies are required to make an accurate conclusion.
Integrating the results of 13 individual investigations (involving 91,140 patients) generates a more accurate deduction:
·      1/ 255 patients developed diabetes after four years of starting Statin therapy
·      5.4/255 patients averted a cardiovascular event
From these statistics, it seems as though statin may not cause diabetes and that they unmask diabetes in patients who would have developed the disease based on some risk factors such as age, being overweight, or having elevated blood sugar levels before starting statin therapy.
Statin has an insignificant effect on glucose, as demonstrated by combining results from multiple studies involving thousands of patients. Numerous studies have also concluded that statin therapy prevents cardiac events in patients with diabetes; thus discontinuation of this therapy is not recommended for individuals with or at a high risk for diabetes. The best way to reduce the risk of developing diabetes is to have a healthy diet and lose excess weight.
It is important to note that the long-term effects of statins on diabetes are unknown and trials are underway to determine if a relationship exists. With the information available now, the review suggests that physicians should monitor blood sugar and not terminate statin therapy in patients with or at a high risk for developing diabetes.
Primary Reference:
Ravi, V. & Goldfine, A.B. (2012). Statins and Risk of New-Onset Diabetes Mellitus. Circulation,126, pp. e282-284. Retrieved from http://circ.ahajournals.org/content/126/18/e282.full.pdf+html (web accessed 05/13/2015)
Additional References:
FDA Expands Advice on Statin Risks.http://www.fda.gov/ForConsumers/ConsumerUpdates/ucm293330.htm
Ioannidis, J.P.A. (2014). More Than a Billion People Taking Statins? JAMA,311(5), pp. 463-464. Retrieved from http://jama.jamanetwork.com/article.aspx?articleid=1787389
Diabetes.Retrieved from http://www.dovemed.com/search/?q=diabetes
Reviewed and Approved by a member of the DoveMed Editorial Board
First uploaded: May 16, 2015
Last updated: May 16, 2015