Eating Spicy Food Could Increase Life Expectancy, States Harvard Study
Last updated Aug. 7, 2015
Approved by: Maulik P. Purohit MD, MPH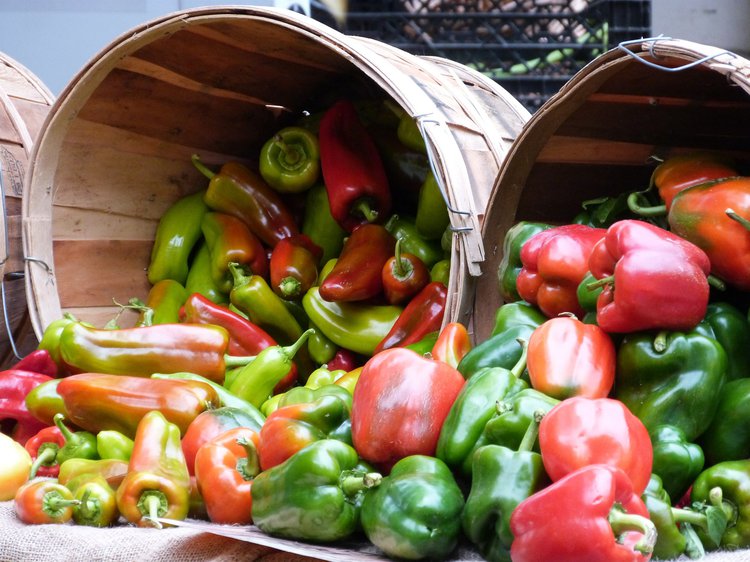 Chili peppers are known for their medicinal benefits such as improving cardiovascular health, providing pain relief, and acting as anticancer agents.
---
A large population-based cohort study, conducted by the Harvard School of Public Health and several Centers for Disease Control and Prevention in China, concludes that habitual consumption of spicy foods was directly associated with increased longevity, independent of other risk factors for death.
Across the globe, spices have been/are being used for coloring food, as food preservatives, as well as for improving taste. Front ancient times, spices have also been used for medicinal purposes. In fact, there is a tremendous amount of literature regarding the healing powers of spices.
The study being discussed here was conducted in China, where the authors report that chili pepper is the most widely used spice (both fresh and dried). Chili peppers are known for their medicinal benefits such as improving cardiovascular health, providing pain relief, and acting as anticancer agents.
The researchers enrolled study subjects aged 30 to 79 years (199,293 men and 288,082 women). The participants' health was followed from 2004-2013, on average for about 7.2 years. The study subjects' spicy food intake ranged from 1, 2, and 3 day/s per week, to 5, 6, and 7 days per week.
The follow-up yielded the following results:
Eating spicy food reduced mortality in both men and women in a consistent manner, after adjusting for known risk factors.
Those who ate spicy food 6-7 days a week showed a 14% decrease in mortality, compared to individuals who ate spicy food for 1 day a week.
The relationship between spicy food and reduced mortality was stronger in those who did not consume alcohol.
Spicy food consumption also reduced deaths due to cancer, respiratory diseases, and ischemic heart diseases.
The fresh chili pepper was found to be more effective than non-fresh Chili pepper in reducing mortality due to cancer, ischemic heart diseases, and diabetes.
In the research team's opinion, the use of chili pepper also coincided with increased consumption of other spices and could have contributed to the overall better results in the population eating spicy food frequently. The main active component of chili pepper is capsaicin, which is known to possess anti-inflammatory, antioxidant, anti-obesity, and anti-microbial properties. Aside from capsaicin, chili peppers also contain other bioactive ingredients, such as vitamins A, B6, C, and K, potassium, and other nutrients.
In an interview with CNN, bio-psychologist Dr. John E Hayes says, "As a bio-psychologist that studies food, we have to consider: Is it a biological mechanism or a behavioral mechanism? A biological connection could mean that when you eat spicy food, thermogenesis occurs, increasing the basal metabolic rate, while a behavior mechanism could be that eating spicy food slows food intake, causing a person to eat fewer calories."
Whatever the reason for the reduced mortality observed, it is good news indeed for lovers of spicy food. However, as told to CNN by Dr. Hayes, "This isn't an excuse to go out and eat 24 wings and then rationalize it by claiming they are going to make you live longer. When you're looking at a whole food, versus the individual component, we have to be very cautious."
Written by Mangala Sarkar, Ph.D.
References and Information Sources used for the Article:
Lv, J., Qi, L., Yu, C., Yang, L., Guo, Y., Chen, Y., . . . Li, L. (2015). Consumption of spicy foods and total and cause specific mortality: Population based cohort study. BMJ, 351:h3942. doi: http://dx.doi.org/10.1136/bmj.h3942

7 Health Benefits of Chili Pepper. (n.d.). Retrieved August 5, 2015, from https://www.dovemed.com/healthy-living/natural-health/7-health-benefits-of-chili-pepper/

The Medicinal Benefits of Chili Peppers. (n.d.). Retrieved August 5, 2015, from http://www.dovemed.com/healthy-living/wellness-center/medicinal-benefits-chili-peppers/

Kaefer, C. (n.d.). Herbal Medicine: Biomolecular and clinical aspects. Retrieved August 5, 2015, from http://www.ncbi.nlm.nih.gov/books/NBK92774/

Opara, E., & Chohan, M. (2014). Culinary Herbs and Spices: Their Bioactive Properties, the Contribution of Polyphenols and the Challenges in Deducing Their True Health Benefits. International Journal of Molecular Sciences, 15(10), 19183-19202.

Sharma, S., Vij, A., & Sharma, M. (2013). Mechanisms and clinical uses of capsaicin. European Journal of Pharmacology, 720(1-3), 55-62.

Spicy foods may help you live longer, says a new study - CNN.com. (n.d.). Retrieved August 6, 2015, from http://www.cnn.com/2015/08/05/health/spicy-foods-may-help-you-live-longer-says-a-new-study/index.html
Reviewed and Approved by a member of the DoveMed Editorial Board
First uploaded: Aug. 7, 2015
Last updated: Aug. 7, 2015