From Nail/Pencil Biting to Teeth Grinding to Dental Problems: How Does Social Phobia Affect Dental Health?
Last updated May 8, 2015
Approved by: Maulik P. Purohit MD, MPH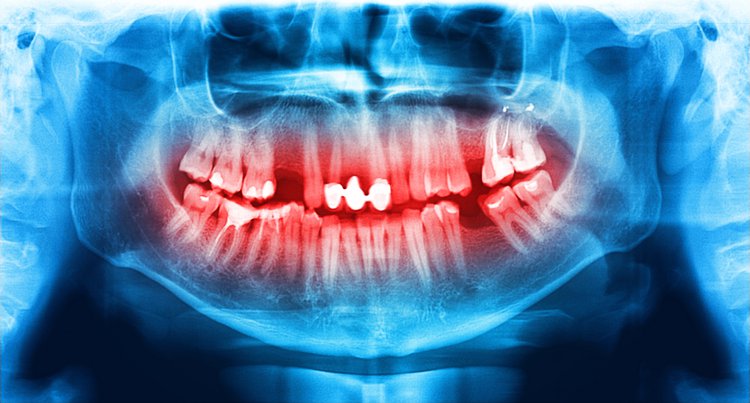 A study published in the Journal of Oral Rehabilitation by a group of scientists in Israel states that for people suffering from social anxiety disorder, the risk of bruxism and oral parafunctional hyperactivity is elevated.
---
A study published in the Journal of Oral Rehabilitation by a group of scientists in Israel states that for people suffering from social anxiety disorder, the risk of bruxism (teeth clenching, grinding) and oral parafunctional hyperactivity (nail biting, pencil biting, gum chewing, small jaw movements without teeth contact, etc.) is elevated. This could lead to tooth wear, jaw pain, and fracture.
According to the National Institute of Mental Health, anxiety disorder affects about 18% of the US population. A group of 87 studies conducted in 44 countries reported that up to 28.3% of the study population was affected by this disorder. A form of anxiety disorder is social phobia and is also called social anxiety disorder.
Social anxiety disorder is marked by excessive self-consciousness in everyday social situations, like meeting strangers, or it could encompass a generalized anxiety because of which a person is only able to interact with his/her family.
Social anxiety, along with selective serotonin reuptake inhibitors (SSRIs) prescribed for depression, is considered an aggravating factor for teeth grinding or bruxism. There are two types of bruxism:
Awake bruxism, characterized by jaw clenching, jaw movement without tooth touching, etc.

Sleep bruxism, characterized by jaw clenching and teeth grinding.

With this background, Hermesh and fellow scientists looked at how anxiety, depression, and SSRI influenced bruxism in people with social phobia. The study population of 75 (both men and women) was divided into two groups:
A.   35 healthy individuals or control.
B.   40 individuals diagnosed as having social phobia. In this population:
23 participants underwent behavioral therapy.

17 participants had been on SSRI at least for three months before the study started.
The participants were requested to fill out a questionnaire and also subjected to dental examination.
The study results showed:
The social phobia group did not exhibit any demographic or clinical differences between the two sub-groups (with or without anti-depressant medication)

Increased "jaw play" was observed in the social phobia group (32.5% compared to 12.1% in the control group)

Awake bruxism was significantly higher in the social phobia group (42.3% in social phobia group vs. 3% in the control group)

Sleep bruxism was observed in 26.1% of social phobia patients vs. 9.1% of the control population

Depression did not influence bruxism

Anti-depressant treatment (SSRI) did not have any effect on awake or sleep bruxism

Dental attrition or tooth wearing caused by tooth-to-tooth contact was observed in 42.1% of subjects in the social phobia group and 28.6% of participants in the control group.
Thus, social phobia and not depression, appears to be associated with a higher risk of both awake and sleep bruxism, as well as an oral parafunctional activity. In the authors' opinion,  "Dental and anxiety screening may improve the prognosis psychiatric and dental patients. Effective treatment of SP (social phobia) may mitigate bruxism."
As the authors state, whether other chronic anxiety disorders like post-traumatic stress disorder, generalized anxiety disorder, panic disorder, obsessive-compulsive disorder, etc., would lead to dental problems remains to be studied.
Written by Mangala Sarkar Ph.D.
Primary Reference:
Hermesh, H., Schapir, L., Marom, S., Skopski, R., Barnea, E., Weizman, A., & Winocur, E. (2015). Bruxism and oral parafunctional hyperactivity in socialphobia outpatients. Journal of Oral Rehabilitation, 42, 90-97.
Additional References:
Anxiety Disorders. (n.d.). Retrieved May 6, 2015, from http://www.nimh.nih.gov/health/publications/anxiety-disorders/index.shtml?rf=53414
Baxter, A., Scott, K., Vos, T., & Whiteford, H. (2013). Global prevalence of anxiety disorders: A systematic review and meta-regression. Psychological Medicine, 43(5), 897-910.
Reviewed and Approved by a member of the DoveMed Editorial Board
First uploaded: May 8, 2015
Last updated: May 8, 2015