Sertraline, An Anti-Depressant, May Change Brain Structures Differently In Depressed And Non-Depressed Individuals
Last updated Sept. 16, 2015
Approved by: Maulik P. Purohit MD, MPH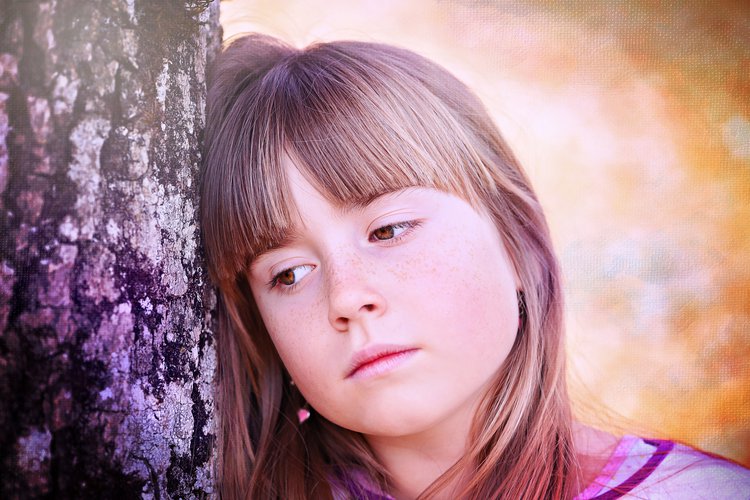 "The study's findings regarding the different effects of Sertraline on brain region volumes in depressed versus non-depressed subjects are compelling. But given the number of different disorders for which SSRIs are prescribed, the findings need to be investigated further in patient populations to see if these drugs produce similar effects in humans."
---
A collaborative study from Wake Forest School of Medicine, USA and University of Pennsylvania, USA reports that Sertraline, a commonly prescribed antidepressant, changed the brain structures of non-human primates. The changes were different in depressed and non-depressed subjects.
Depression is defined as a feeling of sadness or guilt, along with reduced self-esteem. In many cases, depression leads to impaired sleep, lack of concentration and other health problems, hindering with an individual's ability to lead a normal life. According to the World Health Organization (WHO), depression is the leading cause of disability worldwide. The WHO data also states that depression affects over 350 million people worldwide.
Antidepressants are usually prescribed for individuals suffering from depression, which work by changing one or more of the neurotransmitters in the brain. Selective Serotonin Reuptake Inhibitors (SSRIs) are one such anti-depressant medication and inhibit the reabsorption of serotonin, thereby increasing the levels of this neurotransmitter. The shift in serotonin levels enables the brain cells to transmit messages better, and as a consequence, improve mood.
The current study researched the effect of Sertraline (trade name: Zoloft), which is an SSRI, on non-human primate brains, which are structurally close to human brains. Since Sertraline is prescribed for both depression and non-mood disorders, such as anorexia, bulimia, hot flashes, and post-traumatic stress disorder (PTSD), the current study was conducted to throw light on the effect of Sertraline on the brains of depressed, as well as non-depressed subjects.
To achieve the aim, the scientists analyzed experimental results from 42 female cynomolgus monkeys. The monkeys were fed a diet formulated to mimic an average American diet for 18 months. The monkeys were then divided into two groups based on body mass index and depressive behavior. One-half of the monkeys were given Sertraline and the other half was given a placebo for 18 months (this course of Sertraline was equivalent to a human being treated with Sertraline for about five years). The monkeys' depressive and anxious behaviors were recorded during the course of treatment. At the end of 18 months, Magnetic Resonance Imaging (MRI) studies were conducted on the monkeys' brains. The results show:
In depressed monkeys, Sertraline increased the volume of the anterior cingulate cortex in the brain (the anterior cingulate cortex is involved in memory, cognition, learning, modulation of emotional behavior, spatial navigation, etc.).

Sertraline decreased the volume of the anterior cingulate cortex, as well as the hippocampus in non-depressed subjects (The hippocampal region is associated with memory and learning).
The study derives its significance from the fact that Sertraline influences the volumes of the anterior cingulate cortex and hippocampus, which are interconnected with key areas of the brain. An increase or decrease in the volume of the said regions are linked to several abnormal behavioral manifestations, apart from poor memory ability and chronic sleep deprivation.
Dr. Carol Shively, the lead author of the study, tells the Wake Forest Baptist Medical Center News, "These observations are important for human health because Zoloft is widely prescribed for a number of disorders other than depression."
Dr. Shively adds, "The study's findings regarding the different effects of Sertraline on brain region volumes in depressed versus non-depressed subjects are compelling. But given the number of different disorders for which SSRIs are prescribed, the findings need to be investigated further in patient populations to see if these drugs produce similar effects in humans."
Written by Mangala Sarkar, PhD
Primary References
Willard, S., Uberseder, B., Clark, A., Daunais, J., Johnston, W., Neely, D., . . . Shively, C. (2015). Long term sertraline effects on neural structures in depressed and nondepressed adult female nonhuman primates. Neuropharmacology, 99, 369-378.
Common Antidepressant May Change Brain Structures Differently in Depressed and Non-depressed Individuals. (n.d.). Retrieved September 12, 2015, from http://www.wakehealth.edu/News-Releases/2015/Common_Antidepressant_May_Change_Brain_Structures_Differently_in_Depressed_and_Nondepressed_Individuals.htm
DoveMed Resource
Major Depression. (n.d.). Retrieved September 14, 2015, from http://www.dovemed.com/diseases-conditions/major-depression/
Additional References
Depression. (n.d.). Retrieved September 14, 2015, from http://www.who.int/mediacentre/factsheets/fs369/en/
Yucel, K., Mckinnon, M., Chahal, R., Taylor, V., Macdonald, K., Joffe, R., & Macqueen, G. (2008). Anterior Cingulate Volumes in Never-Treated Patients with Major Depressive Disorder. Neuropsychopharmacology, 33, 3157-3163.
Videbech, P. (2004). Hippocampal Volume and Depression: A Meta-Analysis of MRI Studies. American Journal of Psychiatry, 161(11), 1957-1966.
Thomaes, K., Dorrepaal, E., Draijer, N., Ruiter, M., Elzinga, B., Sjoerds, Z., . . . Veltman, D. (2013). Increased anterior cingulate cortex and hippocampus activation in Complex PTSD during encoding of negative words. Social Cognitive and Affective Neuroscience, 8(2), 190-200.
Winkelman, J., Plante, D., Schoerning, L., Benson, K., Buxton, O., O'connor, S., . . . Gonenc, A. (2013). Increased Rostral Anterior Cingulate Cortex Volume in Chronic Primary Insomnia. Sleep, 36(7), 991-998.
Fornito, A., Yucel, M., Dean, B., Wood, S., & Pantelis, C. (2009). Anatomical Abnormalities of the Anterior Cingulate Cortex in Schizophrenia: Bridging the Gap Between Neuroimaging and Neuropathology. Schizophrenia Bulletin, 35(5), 973-993.
Petten, C. (2004). Relationship between hippocampal volume and memory ability in healthy individuals across the lifespan: Review and meta-analysis. Neuropsychologia, 42(10), 1394-1413.
Reviewed and Approved by a member of the DoveMed Editorial Board
First uploaded: Sept. 16, 2015
Last updated: Sept. 16, 2015