New Discovery Could Influence Treatment for Alzheimer's Disease
Last updated March 17, 2015
Approved by: Maulik P. Purohit MD, MPH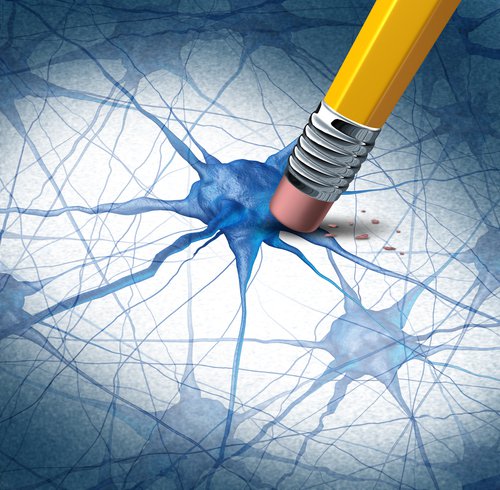 "Our findings suggest that repeated SUS is useful for removing Aβ in the mouse brain without causing overt damage, and should be explored further as a noninvasive method with therapeutic potential in AD."
---
The brain is arguably the most powerful organ in the human body. It has fascinated scientists for a very long time. The normal aging process is gradual and leads to modest changes in brain function, such as forgetfulness and the inability to learn new things or retain names. The changes may include brain shrinkage, alterations to the blood vessels, and plaque formation on the outside of neurons. A "chemically sticky" form of the amyloid protein called the beta-amyloid peptide (Aβ), whose accumulation is toxic, forms the plaque.
In a normal, healthy brain, there is plaque formation observed, but to a lesser extent than in patients suffering from Alzheimer's disease (or AD, in short), whose brains show significant plaques.  Formation of plaques in high amounts is believed to interrupt neuron-neuron connections. The primary function of neurons is to transmit signals. Interference with signal transmission leads to a loss of neurons. Plaque formations along with neurofibrillary tangles are considered the two major contributing factors to the progression of AD.
Researchers Leininga and Gotz of Clem Jones Centre for Ageing Dementia Research of Queensland Brain Institute in Queensland, Australia employed scanning ultrasound (SUS) on mouse models of Alzheimer's disease. Repeated SUS treatment to these mice resulted in the disruption of the plaque forming amyloid peptide. Plaque clearance was reported in 75% of mice compared to the control animals, without causing any overt damage to the brains. More importantly, the animals subjected to repeated ultrasound were able to perform better in three memory tasks. The authors conclude "Our findings suggest that repeated SUS is useful for removing Aβ in the mouse brain without causing overt damage, and should be explored further as a noninvasive method with therapeutic potential in AD."
This article provides an association between plaque formations in the brain with memory loss. It would be interesting to watch the progress made in AD studies as a follow-up to this publication.
Written by: Mangala Sarkar Ph.D.
References and Information Sources used for the Article:
"The Changing Brain in Healthy Aging." National Institute on Aging. Web. 13 Mar. 2015. <http://www.nia.nih.gov/alzheimers/publication/part-1-basics-healthy-brain/changing-brain-healthy-aging>.

"Inside the Brain: An Interactive Tour | Alzheimer's Association." Inside the Brain: An Interactive Tour | Alzheimer's Association. Web. 16 Mar. 2015. <http://www.alz.org/braintour>.

Leinenga, G., & Götz, J. (2015). Scanning ultrasound removes amyloid-β and restores memory in an Alzheimer's disease mouse model. Science Translational Medicine, 7(278), 278ra33-278ra33.
Reviewed and Approved by a member of the DoveMed Editorial Board
First uploaded: March 17, 2015
Last updated: March 17, 2015