New Developments in Antibiotic Resistance
Last updated Aug. 4, 2016
Approved by: Krish Tangella MD, MBA, FCAP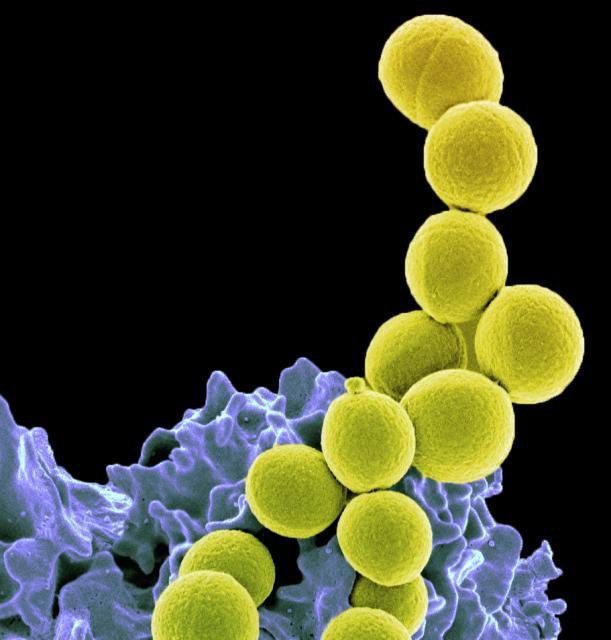 This newly discovered treatment has been proven effective against antibiotic-resistant bacteria like MRSA.
---
Researchers at the University of Sheffield, United Kingdom, have come across a breakthrough in the prevention of pressure ulcer infection from superbugs such as MRSA, or methicillin-resistant Staphylococcus aureus.
The term "superbug" indicates bacteria that withstand multiple antibiotics. This antibiotic resistant bacteria has steadily become a significant issue in healthcare, as it increases the risks of poorer clinical outcomes and even death. According to a conservative estimate by the Centers for Disease Control and Prevention (CDC), annually, more than 2 million people become sick with antibiotic resistant infections with at least 23,000 deaths occurring as a consequence. 
This newly discovered treatment has been proven effective against antibiotic-resistant bacteria like MRSA. As individuals age, bacterial skin infections become more problematic, as infected wounds take longer to heal and cause discomfort and suffering for the patient.
To cause an infection, bacteria adhere tightly to skin cells and to achieve this, they have adapted over time to takeover sticky patches on human cells. The Sheffield researchers have taken proteins known as tetraspanins, derived from human cell lines, to make the patches less sticky. In effect, the addition of this protein allows the bacteria to simply wash away.
This treatment, which prevented bacterial infections, has been tested in a human skin model of 3D tissue engineered skin, known as TEskin. This specialized, engineered skin, which was developed by Professor Sheila MacNeil of the Department of Materials Science and Engineering, can emulate infected human wounds and adult skin tissue structure. The scientists involved in the study say that this is a suggestion that the treatment is both safe and effective for use on humans. 
According to Professor Sheila MacNeil, "this research is a new way to fight bacteria that does not add to antibiotic resistance. Rather than try to kill bacteria, this approach uses a knowledge of how they normally attach to skin cells to reduce their ability to attach."
Dr. Pete Monk, who led the study and is part of the University's Department of Infection, Immunity, and Cardiovascular Disease, mentioned that "the therapy could be administered to patients using a gel or cream and could work well as a dressing. We're hoping it can reach clinical trials stage in the next three to five years."
The researchers hope that this new breakthrough can lead to the future remediation of skin infections while offering new insight into the fight against drug resistant bacteria.
Primary Reference
(2016 Jul 29). Scientists make breakthrough in fight against antibiotic resistance. Retrieved from http://www.sheffield.ac.uk/news/nr/skin-infections-treatment-antibiotic-resistance-superbug-1.594339
Additional Reference
Nichols, H. (2016 Jul 31). Antibiotic resistance: Skin infection prevention treatment helps battle 'superbugs.' Retrieved from http://www.medicalnewstoday.com/articles/312008.php
DoveMed References
Sarkar, M. (2015 Apr 1). The Making of Superbugs: How Real is the Threat? Retrieved from http://www.dovemed.com/current-medical-news/making-superbugs-how-real-threat/ 
Pillote, M. (2016 May 29). New Superbug Discovered for the First Time in the U.S. Retrieved from http://www.dovemed.com/current-medical-news/new-superbug-discovered-first-time-us/
Reviewed and Approved by a member of the DoveMed Editorial Board
First uploaded: Aug. 4, 2016
Last updated: Aug. 4, 2016