Music Improves Plastic Surgeons' Technique and Efficiency While Closing Incisions, Study Suggests
Last updated Aug. 5, 2015
Approved by: Krish Tangella MD, MBA, FCAP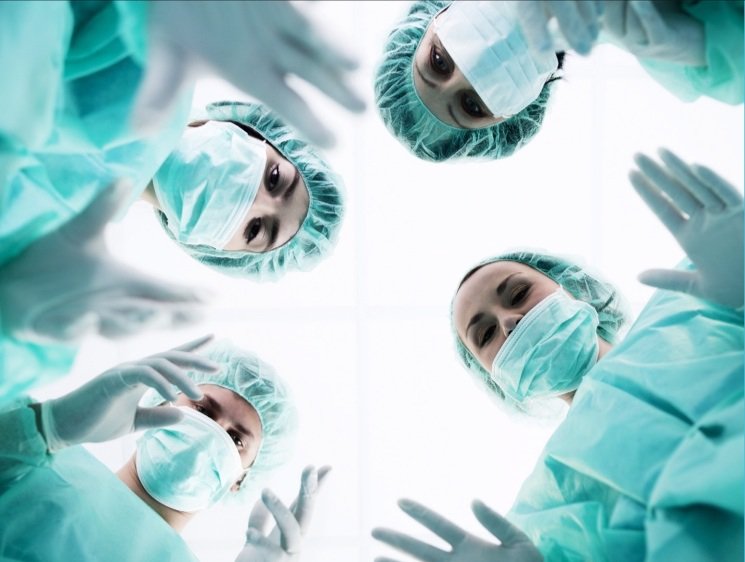 Music is reported to have a positive effect on the moods of other operating room staff as well.
---
A new study conducted by researchers at the University of Texas Medical Branch at Galveston and published in the Aesthetic Surgery Journal concludes that plastic surgeons stitched faster and better while listening to their favorite music.
Music has long been associated with healing power and helps teenage patients manage the pain and suffering in cancer. It has been reported that classical music influences the human brain in a positive manner at the molecular level.  
It is no surprise, therefore, that surgeons like playing music in operating rooms. Music is reported to have a positive effect on the moods of other operating room staff as well. Although many studies have shown a favorable effect of music, evidence for any influence on a surgeon's technical skills was lacking; the current study attempts to elucidate this.
The quality of stitching is crucial in plastic surgery. Additionally, plastic surgeons are known to play music the most during surgery. Therefore, plastic surgery residents were enrolled for the current study. The participants were expected to close a layered incision on pigs' feet (wound closing). They were not informed of the purpose of the study. The residents performed the surgery and notified the researchers upon completion. They were then randomly assigned surgeries again either with or without music. While some participants performed surgery without music first and then with music, others did the surgeries with music first, followed by without music.
The researchers compared completion times and the quality of work, and assessed the effect of music on both. The results showed that:
On average, the wound repair surgery took 8% shorter time when the resident's favorite music was playing during the procedure.
Senior residents showed significant improvement in their surgery completion times (10% less).
The quality of work, as assessed by plastic surgeons unaware of the experimental set-up, was better in residents who performed when music was playing.
Playing the music first or second did not matter; music did result in better and speedier performance in wound closing.
Dr. Lies, the lead author of the study, says in the University of Texas Medical Branch Newsroom report, "Spending less time in the operating room can translate into significant cost reductions, particularly when incision closure is a large portion of the procedure, such as in a tummy tuck. Longer duration under general anesthesia is also linked with increased risk of adverse events for the patient."
Dr. Andrew Zhang, an assistant professor of surgery and a co-author in the publication adds, "Our study confirmed that listening to the surgeon's preferred music improves efficiency and quality of wound closure, which may translate to health care cost savings and better patient outcomes."
Primary References
Music to a patient's ears: When surgeons listen to their preferred music, their stitches are better and faster. (n.d.). Retrieved August 5, 2015, from http://www.utmb.edu/newsroom/article10587.aspx
Lies, S., & Zhang, A. (2015). Prospective Randomized Study of the Effect of Music on the Efficiency of Surgical Closures. Aesthetic Surgery Journal. DOI: http://dx.doi.org/10.1093/asj/sju161
DoveMed Resources
Music Therapy May Help Teens with Cancer Manage. (n.d.). Retrieved August 5, 2015, from http://www.dovemed.com/music-therapy-may-help-teens-with-cancer-manage/
Good News For Music Lovers. (n.d.). Retrieved August 5, 2015, from http://www.dovemed.com/current-medical-news/good-news-music-lovers/
Additional References
(n.d.). Retrieved August 5, 2015, from http://www.theguardian.com/lifeandstyle/2011/sep/26/music-for-surgery
Reviewed and Approved by a member of the DoveMed Editorial Board
First uploaded: Aug. 5, 2015
Last updated: Aug. 5, 2015