"MouthLab," a Hand-Held Device Invented for Rapid Medical Assessment
Last updated Sept. 1, 2015
Approved by: Krish Tangella MD, MBA, FCAP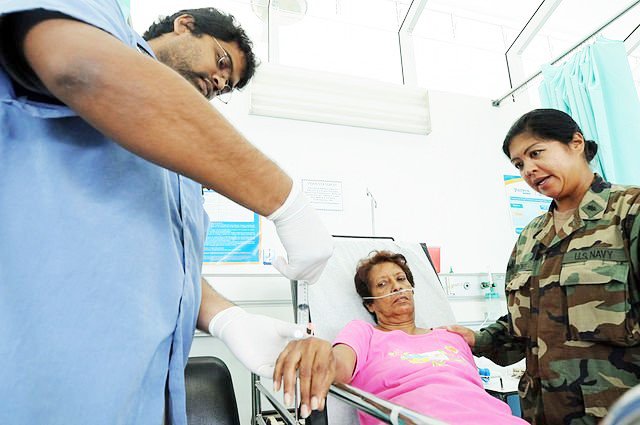 Gene Fridman, the lead author and lead engineer of the study tells Johns Hopkins Medicine News, "We see it as a 'check-engine' light for humans. It can be used by people without special training at home or in the field."
---
A research and engineering team from Johns Hopkins University has developed the prototype of a hand-held device that could give a patient's vital signs in a non-invasive manner.
Whether it is in a hospital, clinical, or ambulance setting, the "Rapid Medical Assessment (RMA)" of a patient requires bulky gadgets and special training. The process could also be invasive and/or time consuming and would need trained operators.
Engineers and doctors at Johns Hopkins University have developed a prototype of a hand-held, battery-operated device that would touch the lip and the thumb of a patient and send out vital information to the nearest laptop or smart device. The device was constructed with parts made by a 3D-printer.
According to the Johns Hopkins Medicine News, "The MouthLab prototype consists of a small, flexible mouthpiece like those that scuba divers use, connected to a hand-held unit about the size of a telephone receiver. The mouthpiece holds a temperature sensor and a blood volume sensor. The thumb pad on the hand-held unit has a miniaturized pulse oximeter — a smaller version of the finger-gripping device used in hospitals, which uses beams of light to measure blood oxygen levels. Other sensors measure breathing from the nose and mouth."
The device, called "MouthLab," was tested on 52 volunteers and the readings compared to a standard vital signs monitor. The results showed that "MouthLab" could assess the following non-invasively, with minimal errors:
Body temperature
Pulse rate
Breathing rate
Blood oxygen saturation
Blood pressure
Electrocardiogram
The research team was also able to ascertain that the device could be used for RMA by the patients themselves, without any training.
Gene Fridman, the lead author and lead engineer of the study tells Johns Hopkins Medicine News, "We see it as a 'check-engine' light for humans. It can be used by people without special training at home or in the field."
The advantages of "MouthLab" are that it:
Is hand-held
Could gather data rapidly without bulky gadgets
Does not need user training
Collects more data than is generally gathered at a patient's home, clinic, emergency room or an ambulance
Could be modified to assess various organs' functions/malfunctions
Enable patients to send vital information to their physicians
Avoid unnecessary trips to emergency rooms
Regarding the future of "MouthLab," Dr. Fridman says, "Our final version will be smaller, more ergonomic, more user-friendly and faster. Our goal is to obtain all vital signs in under 10 seconds."
Written by Mangala Sarkar, Ph.D.
References and Information Sources used for the Article:
Fridman, G., Tang, H., Feller-Kopman, D., & Hong, Y. (2015). MouthLab: A Tricorder Concept Optimized for Rapid Medical Assessment. Annals of Biomedical Engineering, 43(9), 2175-2184.

MouthLab: Patients' Vital Signs Are Just a Breath Away. Retrieved August 25, 2015, from http://www.hopkinsmedicine.org/news/media/releases/mouthlab_patients_vital_signs_are_just_a_breath_away
Reviewed and Approved by a member of the DoveMed Editorial Board
First uploaded: Sept. 1, 2015
Last updated: Sept. 1, 2015