Molecular Profile-Led Precision Medicine, Tailor-Made to Individual Needs
Last updated Sept. 13, 2015
Approved by: Maulik P. Purohit MD, MPH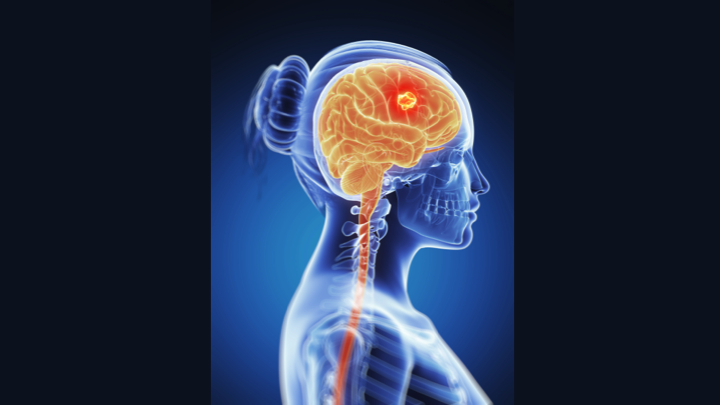 "Precision medicine is an emerging approach for disease treatment and prevention that takes into account individual variability in genes, environment, and lifestyle for each person."
---
Molecular profiling is the method of finding out the unique genetic signature of an individual. When molecular profiling of a disease like cancer is performed, it allows for characterizing the anomaly and associated biomarkers. Having this knowledge of a person's tumor will allow scientists to design medicines tailor-made for that particular individual.
Until the advent of molecular profiling, tumors and cancers were classified on the basis of the cells' appearance under the microscope and gross morphology. The cancerous tumors were classified as belonging to different grades. The higher the grade, the more severe and serious the tumor is. The treatments were, of course, simplistic and designed for the entire class or grade of tumors/cancers, without catering to the individual needs. With the knowledge we have now, it is clear that tumors with similar pathological features could have different origins. Conversely, different types of tumor could have the same origins as well. 
Completion of the Human Genome Project in February of 2001 provided a reference sequence for 99% of the human genome, which, according to the National Human Genome Research Institute, is 99.99% accurate. Scientists and companies have tried to mine the human genome sequence data ever since for:
Understanding diseases

Understanding disease pathways

Developing tools for early diagnosis of diseases

Sequencing individual genomes to check how they differ from the reference sequence

Individualizing treatment plans
The idea of individualizing treatment for diseases like cancer subsequent to their molecular profiling has led to the "Precision Medicine" initiative by the National Institutes of Health (NIH), USA, under a directive from US President Barack Obama. According to the NIH, "Precision medicine is an emerging approach for disease treatment and prevention that takes into account individual variability in genes, environment, and lifestyle for each person." Apart from targeted therapy for diseases like cancer, the molecular signature of an individual could be used for immunotherapies and as predictors of disease outcome as well.
While targeted therapies have been developed for certain types of cancer with successful results, there is still a long way to go. Several research organizations and companies are involved in "tailor-made" therapies. There are ongoing clinical trials of precision medicine and targeted therapies, with the goal of bringing targeted therapies for all types of cancer and Alzheimer's disease, closer to reality.
The promise of personalized precision medicine is real enough for US president Barack Obama to have said in his State of the Union address on January 20, 2015, "Tonight, I'm launching a new Precision Medicine Initiative to bring us closer to curing diseases like cancer and diabetes — and to give all of us access to the personalized information we need to keep ourselves and our families healthier."
Written by Mangala Sarkar, Ph.D.
References
Cross, D., & Burmester, J. (2004). The Promise of Molecular Profiling for Cancer Identification and Treatment. Clinical Medicine & Research, 2(3), 147-150.
Isaacs, C., Stearns, V., & Hayes, D. (2001). New prognostic factors for breast cancer recurrence. Seminars in Oncology, 28, 53-67.
New findings show that different brain tumors have the same origin. (n.d.). Retrieved September 10, 2015, from http://www.eurekalert.org/pub_releases/2014-10/uu-nfs102814.php
Online Education Kit: 2003: Human Genome Project Completed. (n.d.). Retrieved September 10, 2015, from http://www.genome.gov/25520492
Precision Medicine Initiative - National Institutes of Health (NIH). (n.d.). Retrieved September 10, 2015, from http://www.nih.gov/precisionmedicine/
Bono, J., & Ashworth, A. (2010). Translating cancer research into targeted therapeutics. Nature, 467, 543-549.
Snyder, A., Makarov, V., Merghoub, T., Yuan, J., Zaretsky, J., Desrichard, A., . . . Chan, T. (2014). Genetic basis for clinical response to CTLA-4 blockade in melanoma. New England Journal of Medicine, 371, 2189-2199.
Publications. (n.d.). Retrieved September 10, 2015, from http://www.mdanderson.org/publications/oncolog/previous-issues/2015-january/impact2-study-tests-benefits-of-personalized-cancer-treatment-based-on-molecular-profiling.html
Search Results. (n.d.). Retrieved September 10, 2015, from https://www.clinicaltrials.gov/ct2/results?term=precision medicine cancer&Search=Search
Search Results. (n.d.). Retrieved September 10, 2015, from https://www.clinicaltrials.gov/ct2/results?term=targeted therapy&Search=Search  
Reviewed and Approved by a member of the DoveMed Editorial Board
First uploaded: Sept. 13, 2015
Last updated: Sept. 13, 2015