Men Wearing Red: Does It Suggest Aggression and Dominance?
Last updated May 28, 2015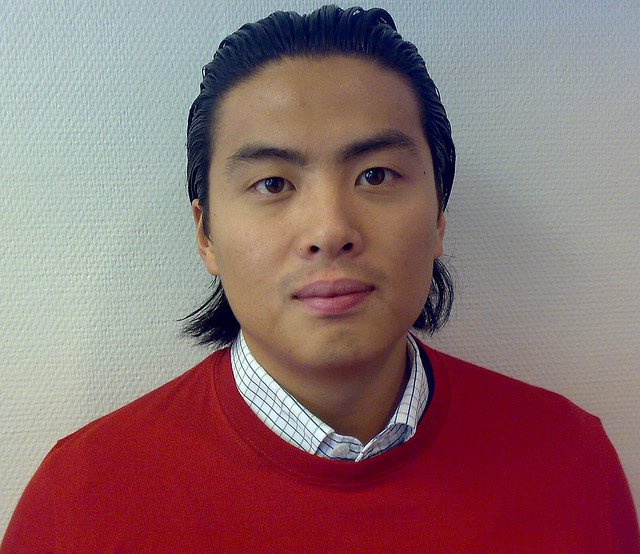 A research team from the Department of Anthropology at Durham University in the UK has published what is believed to be the first study investigating the effects of color on social perceptions of dominance and aggression in neutral settings. The research involved both male and female volunteers and concluded that men wearing red are perceived as more aggressive or angry than men wearing colors like gray or blue.
One hundred volunteers (50 men and 50 women) were shown images of 20 males wearing a red, blue, or gray shirt. Participants were requested to rate the photographs on a 1-7 scale for dominance (1 denoting extremely submissive and 7 as extremely dominant) and aggression (1 as extremely aggressive and 7 as extremely friendly). Additionally, the subjects were also asked to indicate what they thought was the photographed person's emotional state as being angry, happy, frightened, or neutral.
The findings from the study:
Men wearing red were rated as more aggressive and more dominant.

Compared to men wearing a gray or blue shirt, those wearing red were also categorized as "angry".

Clothing color influenced the perception of dominance in men, not women.
Ms. Wiedemann, one of the authors who conducted the experiments, said to Durham University News, "We know that the color red has an effect on the human brain. This is embedded in our culture, for example, the idea of wearing a red tie – known as a 'power tie' - for business or issuing a red alert.
It has previously been recorded that wearing the color red offered an advantage to men, but not women, in sporting bouts. There appears to be a global consistency in associating red with dominance, aggression, and danger.  A bias toward red, when compared to other colors, was observed in a study with infants, indicating that color associations are established from very early childhood.
Red also seems to be associated with dominance in the rest of the animal kingdom. Many animals use red color to their advantage to attract females during mating. The color red appears to signal aggression in animals as well.
Professor Barton, who led the study being discussed here, says to Durham University News, "Taken together, our findings suggest a clear association between the color red and perceptions of anger, possibly related to the role of facial reddening as a natural sign of anger."
Ms. Wiedemann says, "The implications of our research are that people may wish to think carefully about wearing red in social situations and perhaps important meetings, such as job interviews. Being perceived as aggressive or dominant may be an advantage in some circumstances but a disadvantage in others, for example where teamwork or trustworthiness is important."
Written by Mangala Sarkar Ph. D.
Primary references:
Wiedemann, D., Burt, D., Hill, R., & Barton, R. (2015). Red clothing increases perceived dominance, aggression and anger. Biology Letters, 20150166-20150166.
Retrieved May 21, 2015, from http://rsbl.royalsocietypublishing.org/content/11/5/20150166
News. (n.d.). Retrieved May 21, 2015, from https://www.dur.ac.uk/news/newsitem/?itemno=24710
Additional references:
Hill, R., & Barton, R. (2005). Psychology: Red enhances human performance in contests. Nature, 435, 293-293
Franklin, A., Pitchford, N., Hart, L., Davies, I., Clausse, S., & Jennings, S. (2008). Salience of primary and secondary colours in infancy. British Journal of Developmental Psychology, 26, 471-483
Reviewed and Approved by a member of the DoveMed Editorial Board
First uploaded: May 28, 2015
Last updated: May 28, 2015