Increase In Obesity Among Pediatric Hodgkin Lymphoma Patients May Be Linked To Disease Relapse
Last updated July 9, 2016
Approved by: Maulik P. Purohit MD, MPH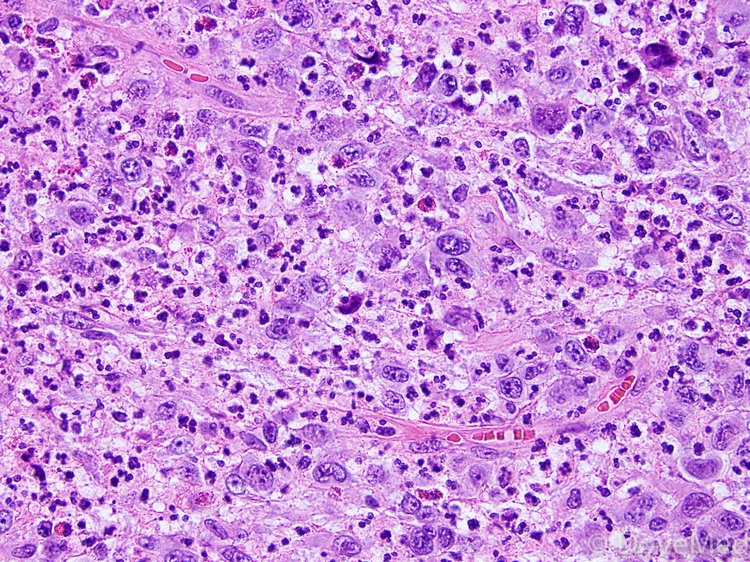 A new study used advanced imaging methods to evaluate obesity, and suggests a relationship between obesity and disease relapse.
---
Obesity has been identified as an adverse risk factor for survival in many adult and childhood cancers, but not in pediatric Hodgkin lymphoma, the most common cancer in adolescents. The results of a study led by researchers at Roswell Park Cancer Institute (RPCI) and Columbia University Medical Center used advanced imaging methods to evaluate obesity and suggest a relationship between obesity and disease relapse. The team's findings will be presented at the American Society of Clinical Oncology (ASCO) 52nd Annual Meeting in Chicago.
The researchers analyzed computed tomography (CT) scans for fat components and lean muscle mass in a group of 101 pediatric patients enrolled in the Children's Oncology Group clinical trial AHODOO31, with a goal of assessing the importance of obesity in Hodgkin lymphoma. The CT scans revealed characteristics such as disease staging and response to chemotherapy. Reduced muscle mass was observed among the group of patients who exhibited symptoms of fevers, weight loss and night sweats related to disease-specific cytokines at diagnosis. Increased fat deposits consistent with obesity were found among the patients who experienced relapse of their disease.
"Body mass index is a crude measure of obesity, and the actual measurement may be obscured by disease-related weight loss. Using imaging methods to evaluate body fat may allow for better determination of at-risk patients," says senior author Kara Kelly, MD, Chair of the Department of Pediatric Oncology at Roswell Park. "This study also indicates a need for further study of nutritional interventions to reduce the risk of fat deposits over the course of treatment and their impact on survival among Hodgkin lymphoma pediatric patients."
The above post is reprinted from materials provided by Roswell Park Cancer Institute. Note: Materials may be edited for content and length.

Disclaimer: DoveMed is not responsible for the adapted accuracy of news releases posted to DoveMed by contributing universities and institutions.
Reviewed and Approved by a member of the DoveMed Editorial Board
First uploaded: July 9, 2016
Last updated: July 9, 2016