How Does The Brain Work During Meditation?
Last updated Aug. 4, 2015
Approved by: Maulik P. Purohit MD, MPH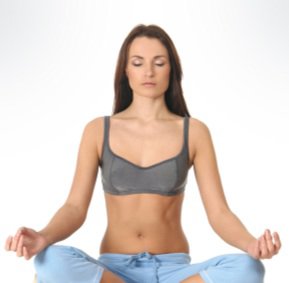 New research from the University of Oslo in Norway explores whether certain techniques yield different effects.
---
Meditation is a practice in which an individual trains the mind or induces a state of consciousness. It is thought to help reduce anxiety and stress while boosting emotional well-being and relaxation. New research from the University of Oslo in Norway explores whether certain techniques yield different effects.
Published in the journal Frontiers in Human Neuroscience, the researchers explored the brain activity when performing two techniques of meditation – concentrative meditation and nondirective meditation.
Concentrative meditation is a technique that focuses on breathing or on certain thoughts, which inhibits other thoughts.
Nondirective meditation is described as a technique that focuses on breathing or a meditative sound. However, during this practice, the mind can wander. The research team comments that some modern meditation techniques tend to fall into this category.
The researchers analyzed 14 highly experienced Acem meditation participants. Acem Meditation is a technique that falls under nondirective meditation. The participants underwent magnetic resonance imaging (MRI) while they were resting, and as they practiced one nondirective meditation technique and one concentrative technique.
The MRI scans revealed that when participants practiced nondirective meditation, there was higher brain activity in areas connected with processing self-related views and feelings than when they were resting. However, when the participants practiced concentrative meditation, their brain activity was nearly the same as when they were resting.
Neuroscientist Svend Davanger believes these findings propose that nondirective meditation allows us to process more memories and emotions stating, "This area of the brain has its highest activity when we rest. It represents a kind of basic operating system, a resting network that takes over when external tasks do not require our attention. It is remarkable that a mental task like nondirective meditation results in even higher activity in this network than regular rest."
The Journal of Alternative and Complementary Medicine published a study in 2012 suggesting that meditation could improve memory loss for patients with Alzheimer's disease.
"In recent years there has been a sharp increase in international research on meditation. Several prestigious universities in the US spend a great deal of money to research in the field. So I think it is important that we are also active," Davanger concludes.
Additional Resources:
Nondirective meditation activates default mode network and areas associated with memory retrieval and emotional processing
Reviewed and Approved by a member of the DoveMed Editorial Board
First uploaded: May 20, 2014
Last updated: Aug. 4, 2015